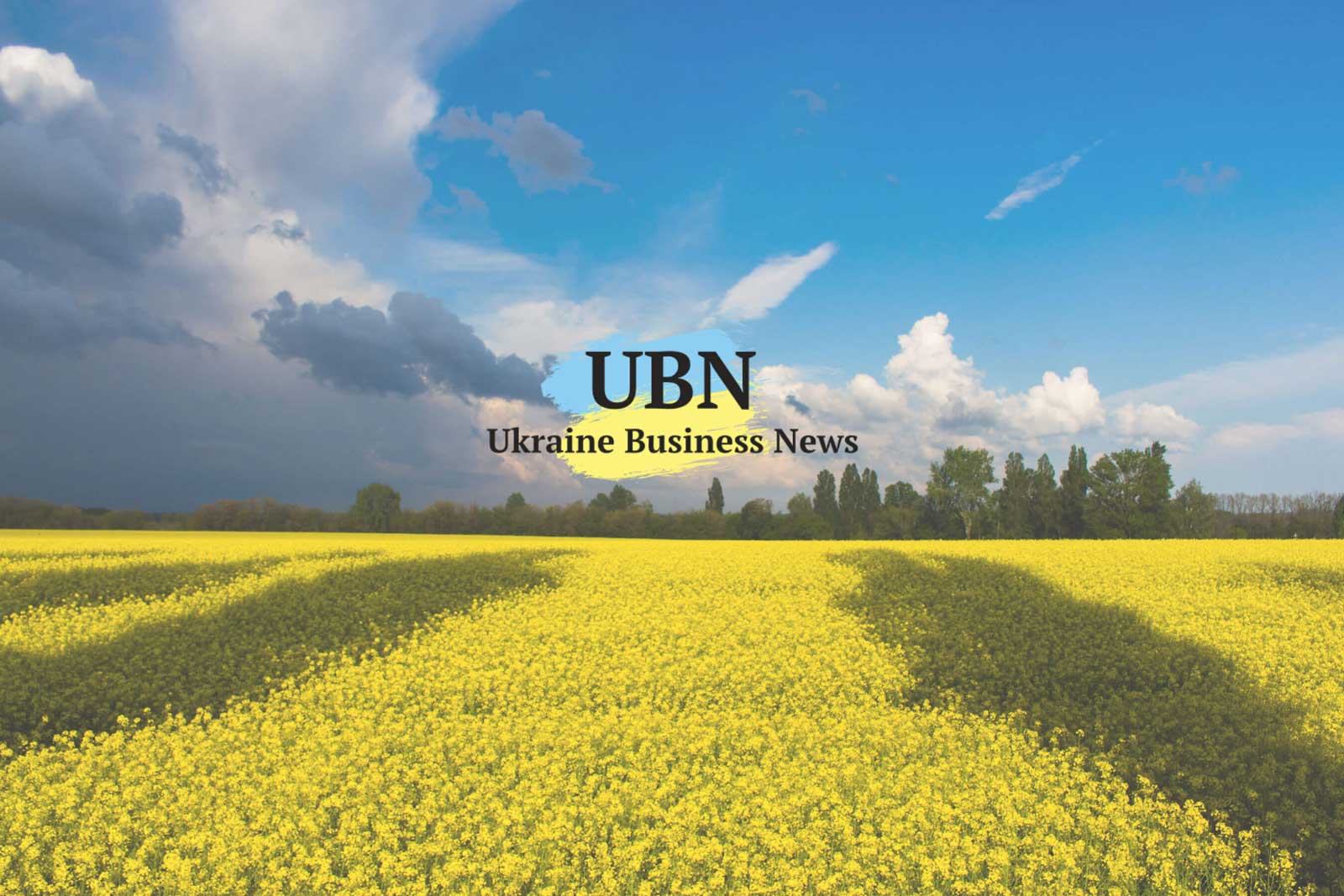 Monday, October 29
Ukraine Rediscovers Belarus…Delays With the IMF Cost Real Money…Kyiv's Banda Wins Germany's 'Agency of the Year Award'….Ryanair Launches Flights From Ukraine to 14 EU Cities…Historic Switch: More Ukraine Rail Passengers to EU than to Russia
Turning north to Belarus, Ukraine's often overlooked neighbor, President Poroshenko is setting a goal of doubling bilateral trade to $10 billion. Trade is growing by 15% percent a year, on track to hit $5.3 billion this year, Poroshenko said at a meeting in Gomel with Belarus President Alexander Lukashenko. With 100 Ukrainian companies in attendance, $101 million in contracts were signed at the two-day meeting, the First Forum of Regions of Ukraine and Belarus. Five of Ukraine's 24 regions border Belarus.
Gomel is Belarus' main bridge for trade and investment with Ukraine, Gomel region governor Vladimir Dvornik told the forum on Friday. With trade growing by 25% a year since 2016, Gomel's main Ukrainian trading partners are its three southern neighbors: Chernihiv, Kyiv and Zhytomyr.  He said almost 40% of the 290 Ukrainian companies in Belarus are based in Gomel, many in the regional capital's free economic zone, Gomel-Raton. A road and rail hub for Belarus' southeast corner, Gomel also serves as a transit point for Ukraine's indirect trade with Russia.
Ukraine's finances are in better shape than many emerging market economies, but Ukraine's 5-year Eurobonds placed last week at an interest rate of 9% — 1 percentage point higher than comparable bonds for Pakistan and Sri Lanka, 2 points higher than Egypt, and 3 points higher than South Africa, writes Timothy Ash, senior sovereign analyst for Blue Bay Asset Management in London. At the start of this year, Ukraine's 10-year bonds traded below 7%. On Friday, the new 10-year bond placed at 9.75%.
Noting the Russia threat has not varied much in recent months, Ash blames the higher interest rates on Ukraine's "uncertainty in terms of the relationship with the IMF and foot dragging." He writes: "The price of stalling gas price hikes has been high, and is now expressed in the large premium demanded by investors for holding Ukrainian Eurobonds, relative to its EM peers. Ukraine's ratios might be better than Egypt, but Egypt has almost faultlessly held to its IMF program, and benefitted from almost uninterrupted IMF credit disbursements…The lessons of all this, is that Ukrainian politicians need to recognize there are costs associated with their political decisions."
Kyiv advertising agency Banda has won Red Dot's prestigious "Agency of the Year" award. Louise Milk, director of the international design contest, cited Banda's new campaign, saying: "Ukraine Now' stands for well-executed branding for an entire nation." In a separate competition, involving  8,610 entries from 45 countries, Banda won one of seven Red Dot Grand Prix awards, in this case for their brand design for OKKO, the Ukrainian gas station chain. Pavel Vrzhesch, Banda founder and creative director, Egor Petrov, art director, and Yaroslav Serdyuk, strategy director, attended the gala award ceremony Friday night at Berlin's Konzerthaus.
Russia's harassment of merchant ships serving Ukraine's two ports on the Sea of Azov has caused $36 million losses in the last six months and forced the main port, Mariupol, to move to a 4-day work week. Russian coast guard 'checks' of freighters cause delays averaging 30 hours, and costing $50,000 a day to shippers, according to Volodymyr Omelyan, Ukraine's Infrastructure Minister.
The European Parliament passed a resolution last week calling on EU nations to prepare to sanction Russia if the Kremlin attempts to turn the binational sea of Azov into a Russian lake. Separately, US Ambassador to Ukraine Marie L. Yovanovitch visited Mariupol and later denounced: "The negative economic impact on Ukraine of the growing Russian aggression in the Sea of ​​Azov…The United States supports the sovereignty and territorial integrity of Ukraine, and urges Russia to stop the pursuit of international shipping in the Sea of ​​Azov."
Ukrainians received the most first residence permits in EU in 2017, Eurostat reports. Of the 661,874 permits granted to Ukrainians granted, 88% were for Poland. Of all EU permits to Ukrainians, 88% were for work. Confirming Ukraine's emergence as the regional supplier of labor, Ukrainians were the top nationals receiving residency permits last year in: Czech Republic – 18,887; Hungary – 7,808; Lithuania – 4,725; Slovakia – 4,268; and Estonia – 1,336. In Latvia, Ukrainians – 1,528 — came in closely behind Russians – 1,628 — for first place.
Further away, Ukrainians ranked in third place in Bulgaria, Croatia and Denmark. Overall, Ukrainians received three times as many residency permits as the second largest nationality, Syrians – 223,170.
By tracking SIM card usage, Ukraine's mobile operators say that subscribers made 17.3 million trips abroad in the first half of this year, the Economic Development and Trade Ministry posts on Facebook. The most popular destinations were: Poland, Russia, Hungary, Moldova, Belarus, Romania, and Slovakia.
For inbound tourism, 9.6 million foreigners visited Ukraine in the first half of the year. The most popular cities were: Kyiv — 1.8 million; Lviv — 1.5 million; Zakarpattia — 800,000; Odesa — 600,000; and Kharkiv — 500,000.
Traveling internally, Ukrainian mobile sim card owners made 65.7 million journeys. Top destinations were:  Kyiv — 18 million subscribers; Lviv — 4 million; Poltava — 3.4 million;  Zhytomyr — 3.3 million; and Cherkasy — 3.2 million.
Ryanair, Europe's largest airline, rolls out its Ukraine service this week. By Tuesday, Ryanair will have direct flights from Kyiv Boryspil to 12 EU cities – Barcelona, Berlin-Schonefeld, Bratislava, London-Stansted, Stockholm, Vilnius and six Polish cities: Bydgoszcz, Gdansk, Krakow, Poznan, Warsaw-Modlin and Wroclaw. By Friday, the discount airline will inaugurate flights from Lviv to five EU cities: Krakow, London-Stansted, Memmingen (120 km from Munich), Warsaw-Modlin, and Weeze (83 km from Dusseldorf).
Planning on expanding in 2019, Ryanair officials met this year with officials of Kherson, Kharkiv and Odesa airports. The Dublin-based airline carries more international passengers than any other airline in the world. This market power is expected to open Ukraine to European tourism.
Wizz Air started daily direct flights yesterday from Kyiv Sikorsky to Vienna. With this flight, Wizz Air offers direct flights from Sikorsky (Zhuliany) to 20 EU cities, including London-Luton, Lisbon, five Polish cities and eight German cities. On March 1-2, Wizz Air starts new flights to: Bremen, Riga, and Billund, Denmark.
Switching from east to west, Ukrainian rail passengers now travel more to the EU than to Russia, Ekonomichna Pravda reports, quoting Oleksandr Krasnoshtan, deputy director of long distance passenger service. Popular destinations are Warsaw and Przemysl in Poland, and Kosice in eastern Slovakia. Yevhen Kravtsov, acting CEO of Ukrzaliznytsia, posts on Facebook that through August, passenger traffic hit 270,000, more than double the same period last year.
For comments and story tips, Brooke is reachable a jbrooke@ubn.news