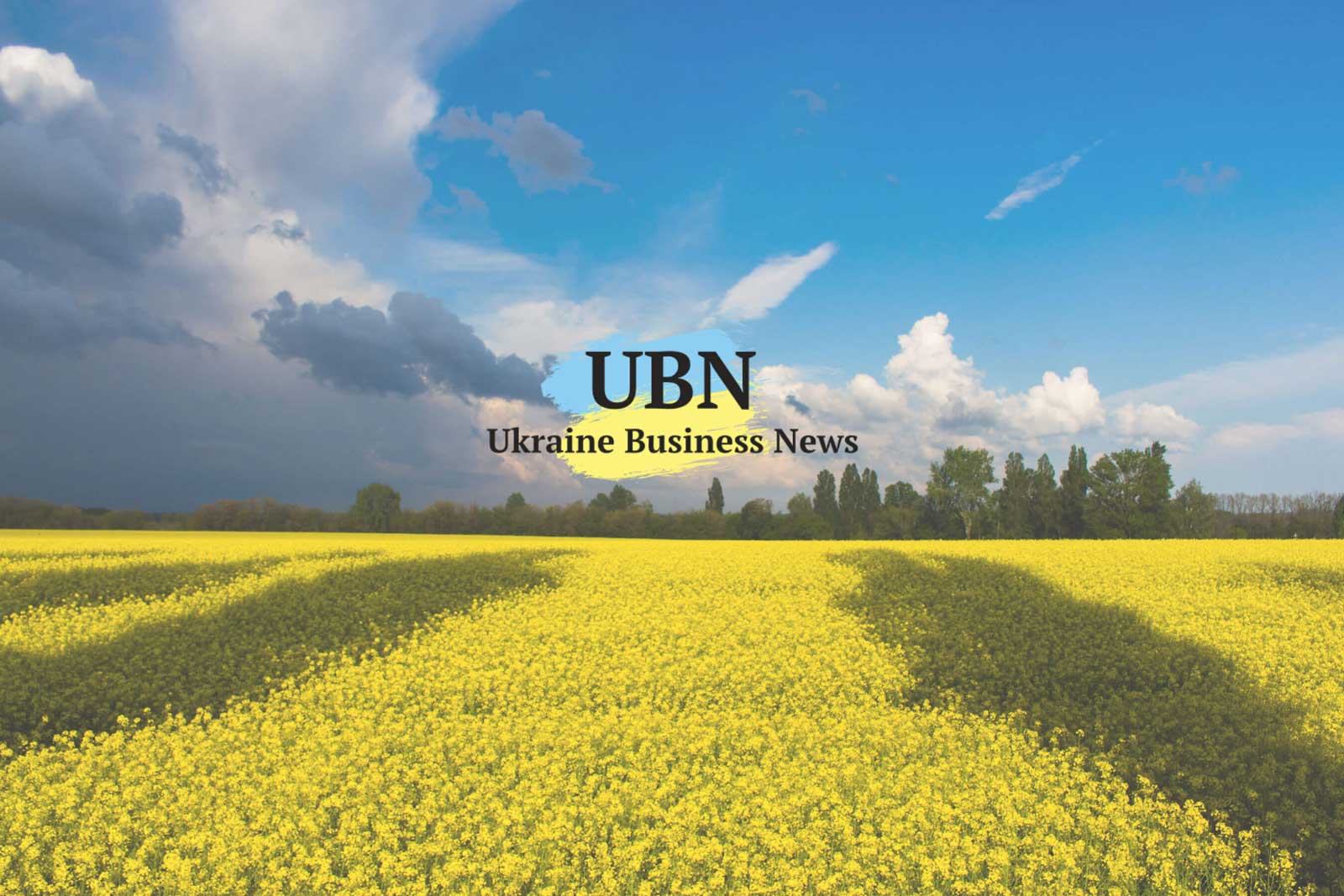 Monday, October 15
Naftogaz Plans to Partner in Ukraine with Big Foreign Energy Companies…Platts Tells World Gas Industry about Ukraine's Electronic Auctions for Gas Fields…ArcelorMittal Selling European Holdings…Nibulon Builds Another River Port…Dnipro Airport Runway Rebuilding to Start by Election Time
Within 10 weeks, Naftogaz expects to sign a partnership with a 'big' international oil and gas firm to develop Ukrainian gas fields, Andriy Kobolyev, CEO of the state energy company, tells Reuters in London. "I am negotiating with big international oil and gas companies potential partnership agreements to develop gas fields in Ukraine."  Without naming the companies, he added: "By the end of the year we will sign at least one partnership…and I believe if we have one partner this year, I would expect we could sign partnership agreements with at least two big names next year." Reuters notes that today Ukraine produces about 20 billion cubic meters of gas a year, far less than the 70 bcm once produced by Soviet Ukraine.
Ukraine's plan to hold electronic auctions in February-March of 30 licenses to explore and produce gas is the focus of a report from London by S&P Global Platts, the energy news service. Reporting from Ukraine Week in London, Platts tells its energy industry audiences that Ukrainian "gas industry officials said a transparent licensing round was needed to kick-start exploration in the country whose gas resources are estimated at almost 1.4 trillion cubic meters."
Naftogaz CEO Kobolyev told the London conference that a historic block to gas development was the lack of transparency in awarding licenses. Small companies won exploration permits for green fields too large for their capacities, Platts reports. Viktor Gladun, managing director of JKX Oil & Gas' Ukraine subsidiary, said Ukraine could boost domestic production by allowing private companies to take over abandoned wells from state companies for a fee. Alastair McBain, the British president of Arawak Energy, said Ukraine should overhaul its legal framework and develop a new subsoil law.
Ukraine still has 15 to 18 banks "whose business model we consider unviable," Kateryna Rozhkova, first deputy governor of the National Bank of Ukraine, tells a financial conference in Kyiv. Since 2014, the central bank closed half of Ukraine's banks. The remaining number – 80 – is considered too high for Ukraine's $100 billion economy.
ArcelorMittal, Ukraine's largest foreign investor, received on Friday an offer from the Liberty House Group to purchase most of its European assets. Britain's Liberty House wants to buy Arcelor's steel operations in the Czech Republic, Italy, Macedonia and Romania. Separately, Arcelor is negotiating the sale its assets in Belgium and Luxembourg. The sales would be part of Arcelor's plan to buy Ilva, an Italian company that owns Europe's largest steel plant, in Taranto. Arcelor's statement on its Europe plans make no mention of its Ukraine holdings.
With Poland-Ukraine trade growing, Poland and Ukraine have agreed to a 48% increase in cross border trucking permits for 2019 – 160,000 for each country. Poland wanted a lower number, but demand in Ukraine is intense. Last April, police arrested an official of Ukrtransbezopasnost, the state safety agency, for selling trucking permits for up to $500 a piece. The official fee for the form is $1.75.
As container trains become more popular for moving freight out of the Black Sea ports, the nation's largest container terminal, TIS, in Odesa region, increased its cargo handling by 54% through September, year over year, the company reports. Handling 78,200 containers, TIS says growth was boosted this year by two new cranes, the arrival of Maersk container ships, and the launch of weekly container trains to Kyiv, Dnipro, Kharkiv and Ternopil.
Next month, Ukrzaliznytsia raises rates by 31-55% in hryvnia for its freight wagons – largely grain cars and gondola cars for coal, steel and iron pellets. Also in November, the state railroad starts a pilot program to set benchmark prices by offering 5% of its 61,000 freight wagons for rent on ProZorro.Sale.
Nibulon is investing $19 million to build its third Dnipro River terminal in Zaporizhia, a grain rich region. Scheduled for completion in June, construction involves 1.8 km of dredging on the Plos'ka Osokorivka River and building a 3 km berth, Interfax-Ukraine reports. Nibulon has 11 river terminals on the Dnipro and the Southern Bug, a fleet of 67 barges and tugboats, and a shipbuilding plant and a major grain shipping terminal in the Black Sea port terminal of Mykolayiv.
Mykolayiv port's Nika-Tera, is increasing its oilseeds storage capacity to 30,000 tons, the latest of a series of major investments in Ukraine's top five Black Sea ports. Nika-Tera, part of Dmytro Firtash's Group DF, reported that its cargo transshipments through September hit 3.7 million tons, up 10% year over year.
Antonov is to build two AN-158 regional jets for Fanair, under a memorandum signed Friday with the new Ukrainian airline. Configured to carry 97 passengers, the jets will have ranges of 2,500 km, sufficient for flights to domestic and Black Sea destinations. Priced at $32 million, the jets are to be delivered by the end of 2020.
The doubling of air terminal capacity at Kyiv Sikorsky should be completed by May, without interruption in service and in time for next summer's travel season. Through September, traffic at Kyiv's right bank airport is up by 57%. Denys Kostrzhevsky, chairman of the airport's board, predicts 25-30% growth next year. Vasyl Khmelnytsky, partner of Kostrzhevsky in Master-Avia, the airport management company, predicts the $22 million terminal expansion to 1,500 passengers an hour will pay for itself by 2026. Next up, he told reporters, is construction of a budget hotel at the airport, which is 7 km from the city center.
Construction will start next spring on Dnipro's new airport runway, allowing for completion in the fall, Infrastructure Minister Volodymyr Omelyan promised on a visit to the city Friday. He said $35 million will be allocated to rebuild the cement runway in one construction season, allowing its use in 2020. Referring to President Poroshenko, who is running for reelection next spring, Omelyan said: "With the support of the President of Ukraine, we can do it, and Dnipropetrovsk region will finally get a quality airfield." Of Ukraine's five largest cities, Dnipro feels like the ugly duckling, with the lowest air traffic and shabbiest air terminal. Kharkiv businessman Alexander Yaroslavsky says he will invest in rebuilding the terminal, but only after the state makes good on its promise to fully rebuild the runway and approach aprons.
Sergey Tigipko's TAS group, is buying a half-hectare lot that has long stood empty in the middle of Kyiv's Velyka Vasilkivska Street, at Nos 35-37. Surrounded by high end boutiques and restaurants, the lot was originally to be site of a hotel complex. Sergey Popenko, chairman of TAS, told Interfax-Ukraine that the group is weighing options for the site.
For comments and story tips, Brooke is reachable at: jbrooke@ubn.news