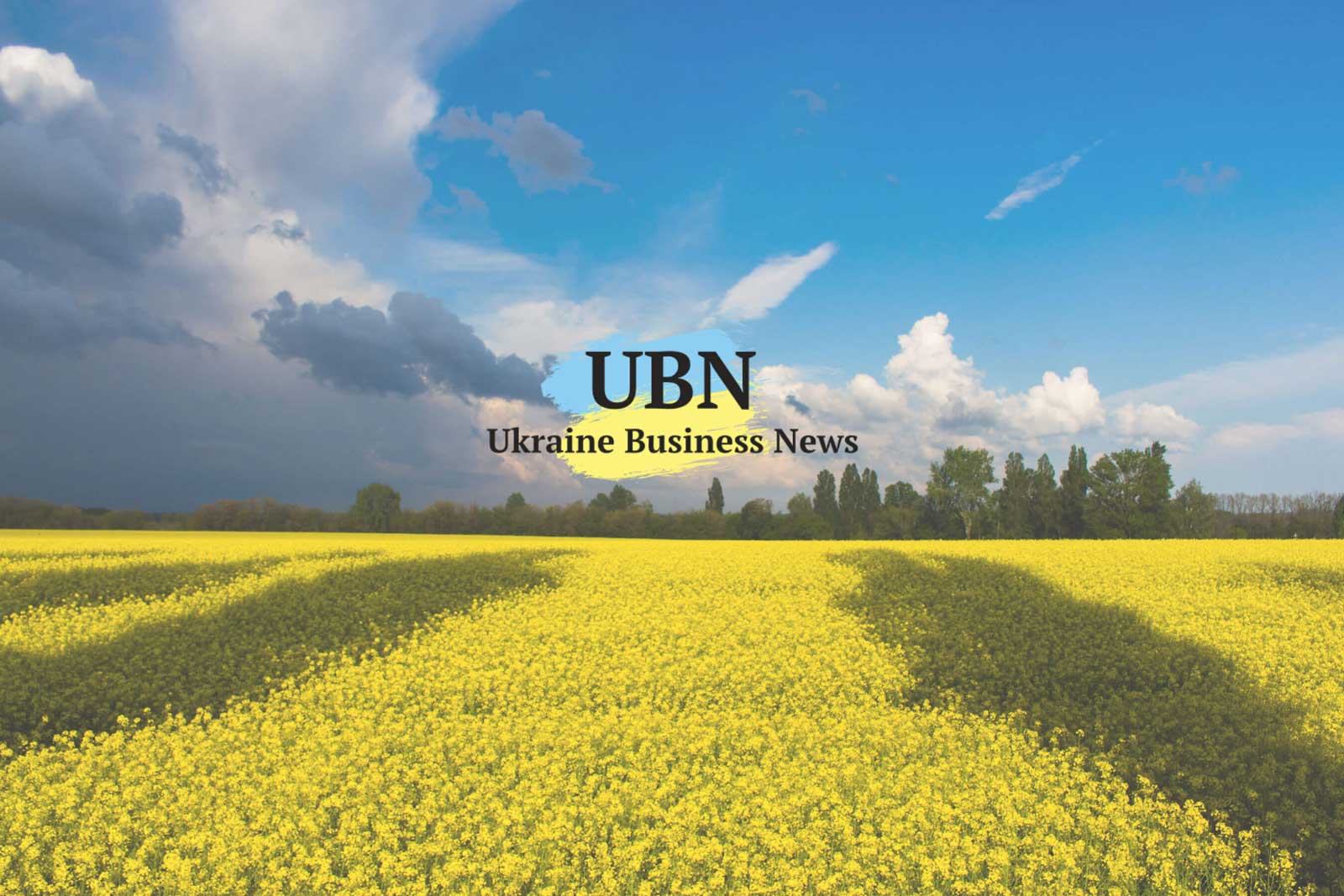 Kharkiv's annual economic forum saw the signing of $213 million of industrial contracts, Yulia Svitlychna, head of the regional government, told reporters on Saturday. Turboatom, the state turbine manufacturer, signed contracts with Germany's Siemens, China's Dongfang Electric, and Ukraine's Donbasenergo.
President Poroshenko predicts Ukraine's GDP will grow by 4% next year. He spoke in Kharkiv at the X International Economic Forum — Innovations, Investments, Kharkiv Initiatives. Separately, Prime Minister Groysman noted Friday that the 2019 budget is built around 3% GDP growth and inflation under 8%.
During the first half of this year, Ukraine's export of computer services increased 29% yoy, to $1.5 billion, IT Ukraine Association says, drawing on data from the National Bank of Ukraine. "The total volume of the export revenues of Ukrainian IT industry is much larger," the Association said, noting that IT companies provide foreign clients with consulting services listed under "other services" in the central bank's statistics.
Also during H1, Ukraine's poultry exports to EU more than doubled in value yoy, to $130 million. During H1 2017, Ukraine exported $59 million in poultry to the EU. MHP, the nation's largest poultry producer, accounted for 94% of exports to the EU last year. By 2023, the company plans to double exports from today's 260,000 tons. GlobalMeat news.com reports that this would make MHP, based in Kyiv region, European equivalent of US Tyson Foods and Brazil's Sadia.
Exports of walnuts, a new Ukrainian niche product, are up 83%, to $67 million through July, compared to the same period last year. Last year, the EU bought 60% of Ukraine's walnut exports. Over the last two years, Ukraine's walnut plantations have expanded by about one quarter, adding 4,500 hectares, writes Olha Trofimtseva, deputy agriculture minister. With more plantations and processing plants underway, Ukraine is expected to displace Chile next year as the world's third largest walnut producer, after China and the US.
With the IMF reportedly demanding approval of a 2019 government budget, the Cabinet of Ministers extended the freeze on household gas prices through Oct. 18. Both items are hurdles standing between Ukraine and about $3 million in IMF, EU and World Bank low interest loans and aid. Concorde Capital's Alexander Paraschiy writes: "The cabinet is getting cold feet on its alleged agreement to raise gas rates for households (during an intense election campaign), and will seemingly do so only with the confidence that it will receive the next loan tranche soon."
Ukraine's average monthly salary in August was $320 (UAH 8,977) or 15.7% higher in real terms than one year earlier, the State Statistics Service reports. The minimum wage is $133 (UAH 3,723).
Metinvest, Ukraine's largest steelmaker, will raise average salaries by 10% this month. Concorde Capital calculates the average salary will be $563 per month, or UAH 15,900. Coming on top of a 20% hike in April, Dragon Capital writes: "It will bring [total] 2018 wage costs close to $600m, up by 18% y-o-y. Still, we believe that this is a reasonable price to pay in order to reduce labor migration to the [EU]."
Ward Howell Ukraine has won a ProZorro contract to identify candidates for members of a new independent supervisory board for Ukrnafta, the nation's largest oil and gas producing company. Since 2015, Ukrnafta, a subsidiary of Naftogaz, has been run by Mark Rollins, a British oil company executive who is pushing the company in the direction of deep drilling.
The Cabinet of Ministers has selected KPMG to audit the financial statements of Oschadbank and Ernst & Young to audit Ukreximbank, both state banks. Previously, PricewaterhouseCooper audited Oschadbank and Ukreximbank. After the Dec. 2016 nationalization of Privatbank, another PwC client, the National Bank of Ukraine removed PwC from the register of audit firms authorized to audit banks in Ukraine.
U.S. military aid to Ukraine increases by 25%, to $250 million, under a bill signed by President Trump, the Department of Defense Appropriations Act 2019. The law pays for military exercises, military equipment, lethal weapons, logistics support, and reconnaissance support to Ukraine's armed forces.
Renewable energy capacity, a hot spot for foreign investment, has increased by 38% yoy, hitting 1,800 MW, according to the National Energy and Utilities Regulatory Commission. With solar and wind accounting for 97% of new facilities, 106 MW were commissioned from July to September, 2.4 times the amount during the same period last year. Kherson, a sunny, southern region with windy coastlines, attracted 57% of all renewable investment in the third quarter. Renewable energy accounts for 1.8% of electricity, well short of the official goal of 11% in 2020.
A French-Czech company is to receive a 10-year, EUR 5.6 million loan from the EBRD to build a 7 MW solar power plant in Dnipro region. The company, Ekotechnik Shyroke LLC, is jointly owned by Ekotechnik Group of Czech and Tryba Energy of France.
Energy from farm waste could replace one quarter of the nation's annual gas consumption of 36 billion cubic meters, calculates Sergiy Savchuk, head of Ukraine's Department of Energy Efficiency. The nation's 34 million tons of farm waste could replace nine billion cubic meters of gas, he said at a bio-energy conference organized by the Dutch Embassy, Ukrinform reports. The Netherlands Agency for Entrepreneurship is working with Ukrainian scientists and business executives to promote production of biomethane, bioethanol, and heat from biomass.
Ruslana Lyzhychko, Eurovision song contest winner and muse of the 2014 EuroMaidan Revolution, was appointed an international ambassador for renewable energy at the Global Wind Summit in Hamburg on Friday. "I am fully committed to helping the critical transition towards 100 percent renewable energy," Ruslana vowed, according to the summit organizer, the World Wind Energy Association.
The number of Ukrainian adults holding EU-friendly biometric passports has more than tripled in the last year — from 7% in June 2017 to 24% in August 2018, according to polls conducted by the Ilko Kucheriv Democratic Initiatives Foundation and the Kyiv International Institute of Sociology. Ukrainian holders of biometric passports can visit the EU for 90 days out of each 180. Respondents who say the visa-free regime is important to them has increased from 39% in June 2017 to 48% in August. Respondents who actually travel to the EU vary sharply according to region: West – 34%; Center –12%; South – 10%; and East – 8%.
Expanding rail ties with the EU, Ukrzaliznytsia plans to restore direct Kyiv-Berlin trains next year, Yevhen Kravtsov, acting CEO, tells reporters. Also next year, the state railroad plans to extend the new Baltic 'Four Capitals' train north to Tallinn, Estonia. This would give Ukrainians rail service to 10 EU nations: Austria, Bulgaria, Estonia, Germany, Hungary, Latvia, Lithuania, Poland, Romania, and Slovakia. By the end of this year, Urkzaliznytsia plans to inaugurate a direct train from Mukachevo, Zakarpattia to Budapest. Cutting two hours off current service, this train will travel through two major Hungarian cities, Nyíregyháza and Debrecen.
For comments and story tips, Brooke is reachable at: jbrooke@ubn.news