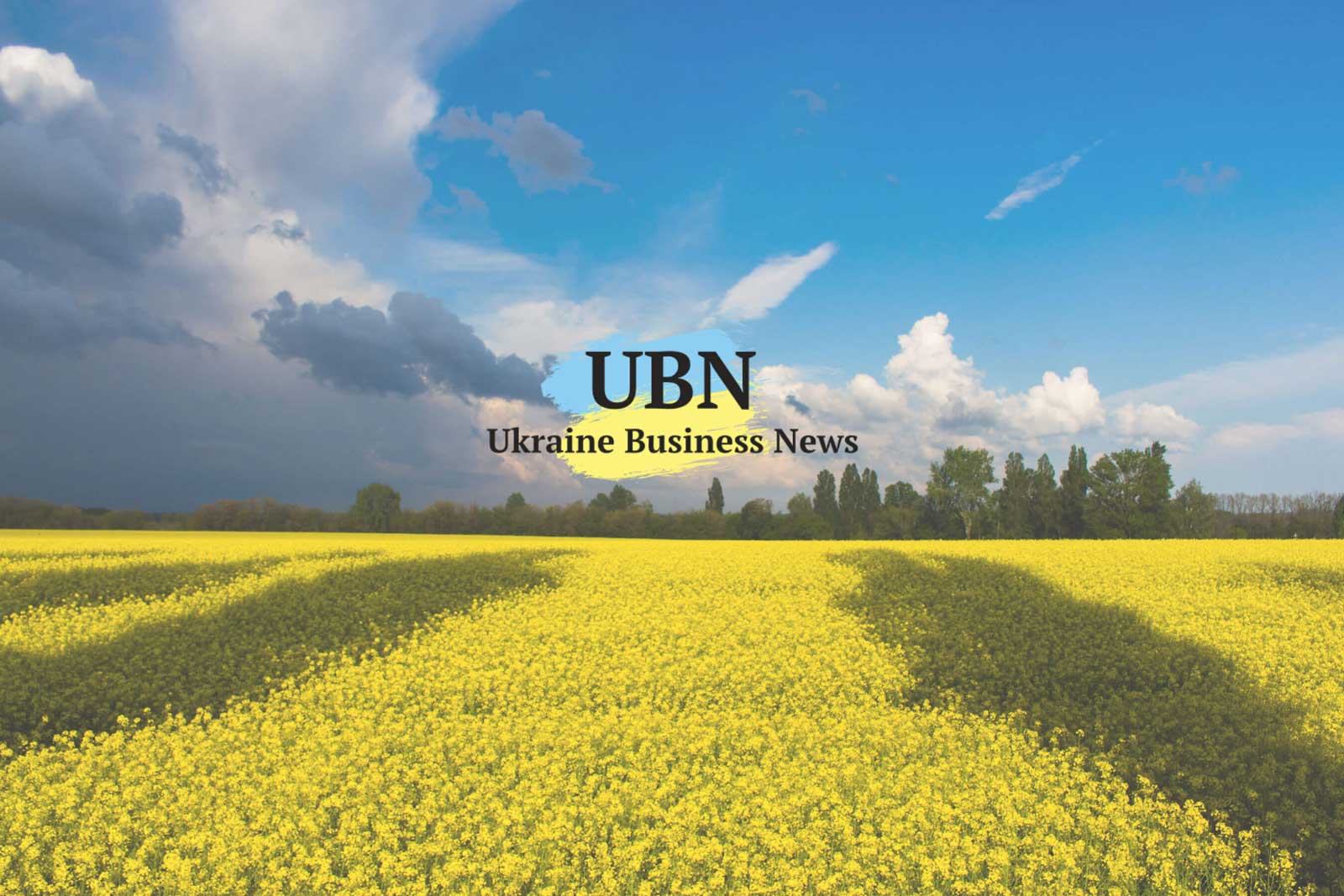 Monday, November 12
China To Invest in Cargo Hubs in Western Ukraine…EBRD Loans $150 million for 6,500 New Freight Cars…Bumper Corn Crop Cuts into US Sales…US Energy Secretary Meets Business Reps. in Kyiv Today…Russians Talk of Cutting Gasoline and Diesel to Ukraine…Payments with Smartphones Up 9 Times
To speed Chinese goods to the EU, China plans to invest in three truck-train cargo hubs in Western Ukraine, Viktor Dovhan, deputy infrastructure minister, reports after two days of meetings in Beijing with Chinese officials, including Vice  Premier Liu He. Ukrzalyznytsia wants to build European gauge track to three western rail hubs – Kovel, Lviv and Uzhgorod. For meetings about these 'multimodal hubs,' Chinese officials had done their homework, citing the number of containers going recently from Ukraine to Austria – 6,500.
COFCO, or China National Cereals, Oils and Foodstuffs Corporation, plans to invest up to $30 million to upgrade shipping berths in Mykolaiv port and to improve grain logistics on the Dnipro and the Southern Bug rivers, the Infrastructure Ministry reports from Beijing.
China Railway International Group has completed its feasibility study for Kyiv's fourth subway line, says Dmytro Davton, deputy head of Kyiv city administration. In Beijing last week, officials of the state-controlled rail construction group gave him the study, Interfax-Ukraine reports. Mayor Klitschko says construction of the fourth metro line will begin after the 2021 completion of the Podilsko-Voskresenskyi Bridge, the 7 km road-rail bridge started in 1995. Metro construction would last through 2026, and would cost $2 billion, with 85% financed through Chinese loans.
The EBRD has signed a $150 million long term loan agreement with Ukrzaliznytsya to allow the state railroad to buy up to 6,500 gondola freight cars for moving bulk cargo, typically grain. An international tender for a first group of cars is out and first deliveries may be made next month, Yevhen Kravtsov, acting board chair of the railroad, writes on Facebook. The cars are to go to a UZ subsidiary company which will put them up for rent, establishing a rate for freight cars.
Cheap corn from Ukraine's bumper crop is taking sales from American corn, warns Farm News, a news site based in Fort Dodge, Iowa. The Ukraine Grain Association recently raised its harvest estimate to 35 million tons, 13% higher than the USDA estimate for Ukraine. "Currently U.S. corn values are being undercut by Ukraine and Brazil corn," Farm News reports. Relief for American corn may come, the site says, due to 'logistical concerns' in Ukraine, a reference to state railroad bottlenecks.
Ukraine, the world's largest sunflower oil and meal exporter, increased its sunflower seed crop this year by 9.5%, to 15 million tons, according to a new forecast by the USDA. From this crop, oil exports will grow by 5%, to 5.6 million tons, and meal will grow by 6% to 6 million tons.
US Energy Secretary Rick Perry meets in Kyiv today with US business representatives at the Intercontinental Hotel, with Rada members next door, at the Diplomatic Academy, and with Prime Minister Groysman at the Cabinet of Ministers. On Sunday, at Kyiv's monument to the Heavenly Hundred, Perry said that the US companies and the US government are ready to work for Ukraine's energy independence.
Russia's state-controlled TV – often used to prepare public opinion for future Kremlin actions – is talking of plans to cut gasoline and diesel supplies to Ukraine "right before the presidential election," TSN.ua news site reports, citing talk shows in Moscow. Of Ukraine's six refineries, two – Odesa and Kherson – are closed. The others work at low volumes. The largest Ukrtatnafta, in Kremenchuk, is controlled by Russia's Tatneft and allied companies, a shareholding structure contested by Naftogaz.
Earlier this month, Russia stopped supplying coal to DTEK's thermal power plant in government-controlled Luhansk. Last week, Yuri Nedashkovsky, President of Energoatom, told Interfax-Ukraine that he is confident that Russia will honor contracts to supply fuel to the nation's nuclear power plants, source of half of Ukraine's electricity.
On Saturday, US Energy Secretary Perry visited a stockpile of Pennsylvania coal at Kyiv region's Trypilska Power Plant and said: "It's very important for the European membership countries to understand that Russia has a history of cutting off gas supplies, and that having these alternative sources of supply are important for the future development of Europe."
More than 200 km of the Nord Stream 2 – or almost 20% of the 1,200 km pipeline — has been laid in German and Finnish waters of the Baltic, Paul Corcoran, CFO of the Nord Stream 2 operating company, told a Berlin gas conference Thursday, according to S&P Global Platts. He said the project is on track to be completed one year from now and predicted that flows will ramp up gradually in through 2022.
Asked about future flows of Russian gas through Ukraine, he predicted: "There will be some continuing transit through Ukraine, the question of how much that is varies." He pointed to estimates of future Ukrainian transit of Russian gas of 10-40 bcm/year. Last year, Ukraine pipelines carried a net 79.4 bcm of Russian gas to the EU, earning Naftogaz about EUR 3 billion.
With Gazprom's transit contract with Naftogaz due to expire at the end of next year, the Russian state gas company shows "no appetite" in taking part in talks brokered by the European Commission, Olena Zerkal, Ukraine's deputy foreign minister, told the gas conference. She said Ukraine is proposing to Gazprom a 70% cut in transit tariffs, Platts reports.
If signed into law by President Poroshenko, a bill cutting excise taxes on used cars imports will result in a doubling or tripling of used car imports from the EU, and a 20-40% cut in the new car sales, Sergey Borovik, AIS Group Marketing Director, predicts to Interfax-Ukraine. So far this year, 226,000 cars were brought in Ukraine in 'transit' or 'temporary admission' mode, reports the State Fiscal Service. About half of these have violated their terms of stay. The bill passed Thursday by the Rada cuts import excise duties in an effort to encourage owners to legalize their cars.
Contactless payments with smartphones increased nine fold during the first three quarters of this year, compared to the same period last year, according to the Ukrainian Processing Center, a company that provides processing services and software for banks. Of the more than 500,000 payments made, 48% were at supermarkets, 19% at restaurants, 15% for subway rides, 5% at gas stations, and 2% at pharmacies. The average charge was UAH 176, or $6.30.
The EU is committing EUR 50 million in aid to government-controlled Donbas, targeting entrepreneurs and universities that have relocated from the Russia-controlled area. The agreement was signed Friday in Kyiv by Johannes Hahn, European Commissioner for European Neighborhood Policy, and Osnat Lubrani, United Nations Development Program representative here.
For comments and story tips, Brooke is reachable at: jbrooke@ubn.news