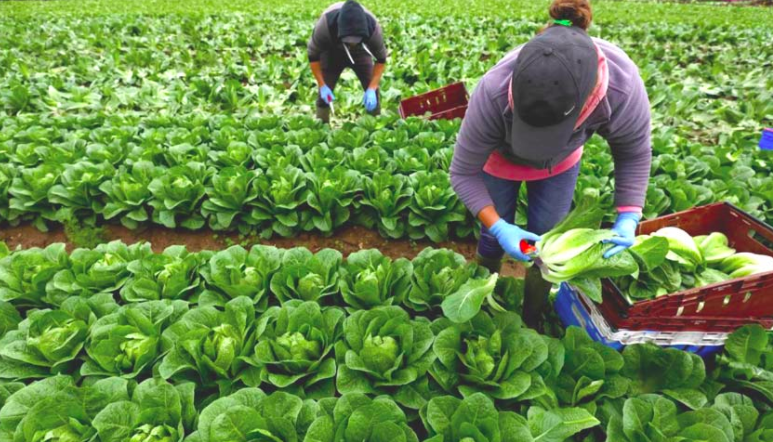 In a policy switch, the government is negotiating to allow Ukrainian migrant workers to travel abroad, notably to Austria, Czech Republic, Finland, Germany and Israel. "We are talking about the employment of thousands of people," Vadym Prystaiko, deputy prime minister for European and Euro-Atlantic Integration, told reporters Friday evening. "We are talking about several hundred flights that our airlines will have to carry out."
In March, government officials encouraged migrant workers to come home, fleeing the coronavirus pandemic in the EU. Then in April, government officials said they should find work in Ukraine. Although no law bars Ukrainians from leaving the country, all airports are closed. Charter flights only leave Ukraine with the express permission of the Cabinet of Ministers.
Concorde Capital's Zenon Zawada wrote Thursday: "Ukrainians are already protesting restrictions on traveling for work abroad, and Prime Minister Shmyhal didn't help himself when making the dubious claim that "Ukraine is also full of work" and the government "will try to create new jobs" for those workers who returned with "very comfortable" small business loans. This case-by-case approach to permitting workers to fly abroad has already embarrassed the government."
Under pressure, Prystaiko said in an official statement posted Friday night: "We won't create artificial obstacles." Flights will be allowed for workers with 3-month contracts and health insurance. As EU employers turn to Romania and Thailand for seasonal farm workers, economists note that labor last year constituted Ukraine's second largest export, after food. Last year, migrants sent home $13 billion, according to the National Bank of Ukraine, and $16 billion, according to the World Bank.  This year, this amount is expected to drop by20%. By comparison, new foreign investment to Ukraine last year totaled $3 billion.
Ukraine is living through a 11% GDP drop this quarter, estimates the National Bank of Ukraine. However, the central bank predicts a V-shaped economy for the second half, reducing GDP contraction for the whole year to 5%. "The negative impact of the pandemic on the Ukrainian economy will be relatively short-term, but quite powerful," the bank reports, noting the Q1 y-o-y drop was only 0.5%.
After coronavirus restrictions ease, retail, tourism and aviation will be slow to recover, partly due to depleted savings and missed earnings, the bank predicts. Food exports should remain strong, due to inelastic demand. Metal exports will be slow to recover due to decreased demand worldwide.
Ukraine's steel output in April was down 27% y-o-y, according to a flash estimate by UkrMetalurgProm, Ukraine's steelmakers association. April's production of 47,000 tons, was down 20% from the March level of 58,400 tons. Since the start of the year, steel prices have dropped by 20%, compared to a 6% drop for iron ore. "This means Ukraine's steelmakers would explore increasing iron ore exports instead of melting the stuff at their mills," writes Oleksiy Blinov, chief economist of Alfa-Bank Ukraine.
Construction in March fell 13% y-o-y, accelerating a decline that started with February's drop of 4% y-o-y. During the first quarter, construction in Ukraine totaled $1 billion, down 5.5% from Q1 2019, says the State Statistics Service. Residential construction in March was down 25% y-o-y. Among the big cities, all kinds of construction was down q-o-q in Kyiv by 8%, to $240 million, and in Odesa by 28%, to $56 million. In Lviv, construction was up by 15%, to $75 million.
The state will guarantee up to $1 billion in loans to small and medium-sized businesses at below market interest rates, President Zelenskiy told the nation Friday in his May 1 television address. The interest rates will be 3-5% — half of Ukraine's prime rate of 8%.
The World Bank approved on Friday $150 million funding to Ukraine to fight coronavirus and to mitigate the social impact of the restrictions. This money is in addition to $130 million in World Bank announced earlier last week. Of the total, $85 million is to go to fight the pandemic. Separately, Health Minister Maksym Stepanov announced that $585 million has been budgeted to hospitals tasked with fighting Covid- 19.
One week from today, on May 11, the coronavirus restrictions are to be eased to allow the reopening of stores and hairdressers, Health Minister Maksym Stepanov said Friday at a briefing in Cherkasy. Stepanov was in Cherkasy to countermand the decision by Mayor Anatoliy Bondarenko and the city council to open city parks and small and medium businesses for the May holidays.
On national TV, President Zelenskiy denounced the mayor's move as "an attempt to earn political points at the cost of lives and health of the city residents. And this will have relevant legal consequences." In response, Cherkasy business owners and militants of the National Corps protested at the headquarters of the municipal police demanding that businesses be allowed to operate during the 10-day holiday.
Since the first fatality on March 13, Ukraine has recorded 288 deaths of people who tested positive for coronavirus. About 90% of the dead were people over 50 years of age with serious pre-existing conditions, such as diabetes, heart problems, and obesity, reports the Health Ministry's Center for Public Health. Of the 16 health care workers who have died, three quarters were older than 60. The average period from hospitalization to death was seven days.
Kyiv and western regions, home for many migrant workers returning from the EU, are the nation's hot spots for coronavirus infections. The latest numbers for laboratory confirmed cases are: Kyiv and Kyiv Oblast — 2,258 cases; Chernivtsi –1,818; Ivano-Frankivsk — 965; Ternopil – 823; Rivne — 726; Zakarpattia – 508; Lviv – 473; and Vinnytsia — 435. Ukraine's land borders have been largely closed since March 17.
Belarus plans to build new pipeline to deliver oil from Ukraine and Baltics. President Lukashenko signed an order to build a pipeline from Gomel to Horki by 2023. The goal is diversify oil supplies away from Russia. Two state companies Belorusnet and Gomeltransneft Druzhba are to design and build the pipeline by 2023. In March, Ukraine's Ukrtransnafta transported Azeri oil to Belarus via the Odesa-Brody oil pipeline and then by a branch of the Druzhba pipeline.
President Trump is nominating Keith W. Dayton, US Army Lt. Gen. retired, to become the next US Ambassador to Ukraine. For the last 10 years, Dayton has directed the George C. Marshall Center, a government-funded, Russia-focused think tank in Garmisch, Germany. Dayton, a Russian speaker, served as the US Defense Attache in Moscow during the early years of the Putin presidency. First aired six months ago, Dayton's nomination is expected to be ratified this summer by the US Senate.
The Rada is expected to reconvene around May 20, predicts Davyd Arakhamia, leader of the Servant of the People faction. This is expected to give the government time to form majorities for the 'anti-Kolomoisky' banking bill and other key pieces of legislation. Last week, the government failed to line up enough support to win a vote for Mikheil Saakashvili as a deputy prime minister. Instead, President Zelenskiy may take him on as an advisor.
From the Editor: It looks like Ukraine's ruling elite do not have relatives who fly to Finland to pick strawberries. Fortunately, the pushback from society offered a 'learning moment.' Obviously, people will stay here when salaries hit €1,000 a month. The foreign investment to make that happen will only come when there is a real court system. With Best Regards Jim Brooke jbrooke@ubn.news