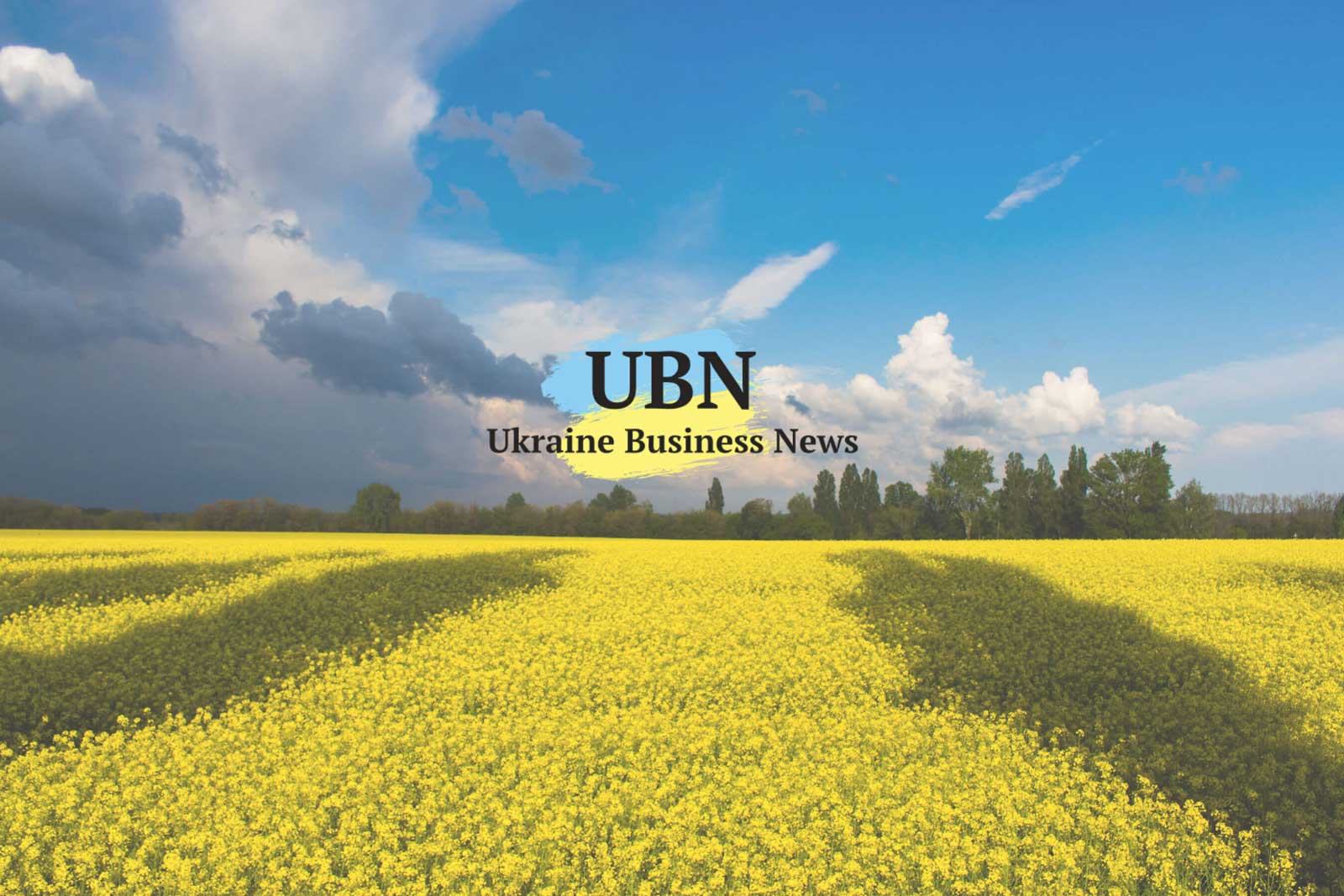 CEOs of world companies representing newly $1 trillion assembled Friday in the glittering setting of Kyiv's newly renovated neo-classical Mariyinsky Palace. The event was the inaugural meeting of the National Investment Council of Ukraine. Big deals were not announced. But the membership list spoke of who wants a seat at Ukraine's table in the 2020s: Huawei, Posco Daewoo, Sumitomo, Marubeni, Citibank, Cargill, Bunge, Louis Dreyfus, Socar, Germany's Metro, France's Engie and Dubai's DP World.
Photo: Suma Chakrabarti, president of the EBRD, talks of investing through buying company shares, including  20% of state-owned Oschadbank (UNIAN: Nikolay Lazarenko)
With air traffic growing steadily, Socar's President, Rovnag Abdullayev, talked to President Poroshenko the construction of an aviation fuel plant in Ukraine. Ahmet Akca, chairman of Turkcell, discussed providing digital technology to improve rural medicine.
EBRD's president, Sir Suma Chakrabarti affirmed the development bank's interest in buying 20% of state-owned Oschadbank, when privatization starts two years from now. He said the EBRD increasingly is moving to take equity positions in companies, rather than simply loaning money.
Affirming his government's commitment to the IMF, President Poroshenko predicted that the Rada will approve in early June a bill creating an independent anti-corruption court. Creation of this court is a big block to release of new IMF money.
If Ukraine stays on a 3-4% annual growth path, the economy will recover in 2021 from the 16% drop of 2014-2015, promised Stepan Kubiv, First Vice Prime Minister and Minister of Economic Development and Trade.
Profits for medium and large companies in Ukraine hit $5 billion during the first quarter, up 29.5% over the same period last year, the State Statistics Service reports. Reflecting an economic recovery, profitable enterprises saw their results grew by 13%. Money-losing companies saw their losses shrink by 18%. Overall, the share of loss-making enterprises decreased to 31.4% from 36.1% one year earlier.
Mykolaiv's Smart Maritime Group has won contracts to build hulls for two river tankers for the VEKA Group, the Dutch shipbuilding company. Construction time will be one year. Smart has been building hulls for VEKA for almost 10 years. A new Ukrainian shipbuilding law, signed by President Poroshenko last week in Mykolaiv, will cut red tape and simplify the work of shipbuilders, Vasyl Fedin, general director of Smart tells UNIAN.
Hong Kong's food safety authority has given the green light to Ukraine to export chickens and eggs to the Chinese region, home to 7.5 million people. Two weeks ago, Qatar gave a similar approval to Ukraine, adding meat and fish. Qatar is home to 2.7 million people.
Kernel, one of the largest Ukrainian agrarian groups, aims to hit pre-tax earnings of nearly half a billion dollars by 2021. It plans to double sales of sunflower oil to 1.7 million tons. On grain, it plans to increase grain sales 8 million tons and to increase its storage capacity to 5 million tons, aided by the commissioning next year of a new grain terminal.
Russia will continue gas transit via Ukraine if makes economic sense, Russia's President Putin said Friday at the St. Petersburg International Economic Forum. Referring to the planned Nord Stream 2 Baltic Sea pipeline, he said: "I've already said this, and I want to say it again: we won't be shutting off gas transit via Ukraine if this is economically feasible. We're prepared for talks with our Ukrainian partners."
Ukraine has 18 months to sign a contract with an international company to help manage the nation's gas transportation system, Andriy Kobolev, chairman of Naftogaz, said in Brussels on Friday. Before Ukraine's gas transit contract with Gazprom expires in January 2020, Kyiv wants to have a successor company in place. Also in Brussels on Friday, Prime Minister Groysman said a public tender should be held as soon as possible. So far, 10 foreign companies have registered  interest: Eustream (Slovakia), Snam (Italy), Gazunie (Holland), GRTgaz (France), GAZsystem (Poland), Desfa (Greece), Reganosa (Spain), Verbunddnelz Gaz AG (Germany), Fluxys (Belgium), and Transgaz (Romania).
With Ukraine under pressure to produce more gas, the State Geology Service is placing online 14 years of data about more than 8,000 oil and gas wells in the country. Administered by Geoinform, this register is to contain a wealth of information useful to foreign oil and gas drillers.
Cub Energy Inc. of Houston is 'spudding' – or starting drilling — a gas well that is to go down 2,300 meters in its West Olgovskoye license area, in government-controlled Luhansk. Near Kharkiv region, the license is adjacent to the Druzhelyubovskoe gas condensate field. This field has produced about 180 billion cubic feet of gas since 1979.
Hiking household gas prices to market levels means increases of 60 to 70%, Dmytro Vovk,
Chairman of the National Energy and Utilities Regulatory Commission, told reporters Friday. If prices had been tied to market levels one year ago, when Kyiv made this policy promise to the IMF, the increase would have been only 10-15%, he said.
Bulgaria's Prime Minister Boyko Borissov and President Poroshenko set a goal of driving from Odesa to Varna, Bulgaria 'in a few hours,' Ukraine's president posted on Facebook after the two leaders met Saturday in Kyiv. Currently the 660 km drive takes 12 hours. A native of the Bessarabia section of Odesa region, Poroshenko plans to inaugurate this fall an upgraded road from Odesa city to Reni. Ukraine's major Danube River city, Reni is midway on the route to Varna. Last week, Ukrainian and Romanian transportation authorities agreed to speed up border crossings. Although ferry service between Odesa and Varna is suspended, bilateral trade is up 37% this year, Poroshenko reports.
"Champions League fans pleasantly surprised by Ukraine" headlines a feature in Xinhua. The Chinese news agency quotes a Briton, a Cuban, a Kyrgyz and a Pole. The international verdict was: thumbs up! The English fan, James, said, presumably referring to Kyiv's summer fountains, said:  "I am surprised how good Kiev is. I like the people, the atmosphere, and the environment…The history, all the buildings, all the monuments, statues are brilliant and lovely. All the waterfalls! Posh!"
Kyiv airports did not suffer from jet gridlock over the UEFA championship weekend. Boryspil reported it handled 150 extra jets – 77 charters and 73 business. Sikorsky (Zhuliany) predicted it would handle 200 extra jets.