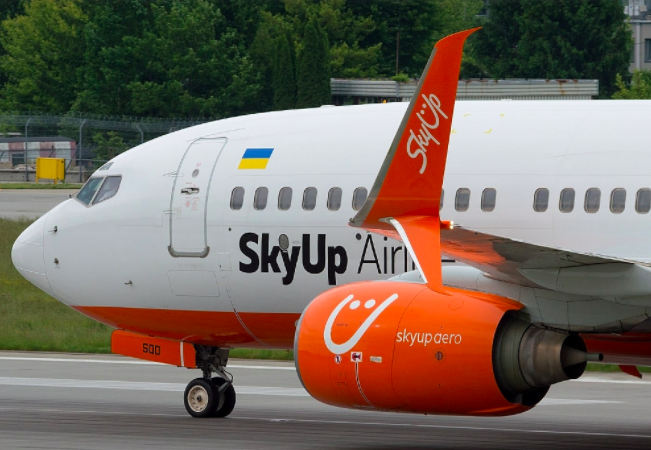 Ukraine will reconnect with the world on Saturday, May 23 with three major airlines posting flights to a long list of destinations from Kyiv, Kharkiv, Lviv, Odesa and Zaporizhia. SkyUp, Wizz Air, and UIA have posted schedules and are selling tickets for May 23, the latest end date for the quarantine. Czech re-starts on May 24 with flights from Prague to Kyiv and on May 25 with flights from Prague to Odesa. Lufthansa resumes flights to Kyiv on June 1.
Two months ago, on March 14, the Cabinet of Minister banned non-resident foreigners from entering Ukraine. As recently as last week, Foreign Minister Dmytro Kuleba talked about the resumption of international flights in late summer or September. It is unclear how the government will react to the airlines' moves to restore flights.
On Wednesday, Bulgaria opens hotels and lifts its ban on tourist trips around the country. Turkey starts its tourism season on May 24, the day after the end of Ramadan. Ukraine has not made public a timetable for reopening to foreign tourism. Measured for population, Ukraine has a lower Covid death rate than its two Black Sea neighbors. Turkey's rate is 44 deaths/million inhabitants. Bulgaria's rate is 13/million. Ukraine is 10.5/million.
Ukraine's Covid-19 two month death toll is 391. For the last week, an average of 15 people have died from Covid-19 complications. Over the last week, the number of daily polymerase chain reaction tests doubled, to 9,296. However, the number laboratory proven positive cases has held roughly steady, averaging 474 a day.
Starting today and tomorrow, Kyiv cafes and restaurants are to start opening summer sidewalk terraces. Patrons are to read posted menus and order through a window to masked restaurant staff standing 1.5 meters away. Tables are to be spaced 1.5 meters apart, with only two patrons per table. Patrons do not have to wear masks while they eat.
Barbers and beauty salons also open today, by appointment only. Chairs are to be spaced three meters apart and attendants are to wear masks and gloves. Customers are to be masked and are to wait outside, spaced 1.5 meters apart. Due to congestion, the Kyiv Metro will open in the final stage of lifting the quarantine, probably in June-July, Yiktor Lyashko, Ukraine's chief state sanitary doctor, tells RBC-Ukraine.
On Wednesday, the Rada will adopt the 'anti-Kolomoisky' banking bill, predicts Oleksandr Korniyenko, first deputy head of the Servant of the People faction. "There are enough votes in the session hall for the banking law," he told Inter TV channel Friday night. Designed to block Ihor Kolomoisky from winning back PrivatBank, the law is key to reaching a deal with the IMF.
An IMF deal, not printing money, is the way to handle the upsurge in government spending to ease pain caused by coronavirus curbs, Yakiv Smolii, governor of the National Bank of Ukraine told the Rada's Committee on Finance, Tax and Customs Policy. "The medicine should not be worse than the disease" warned the central bank chief. "Remember Ukrainian history. The uncontrolled printing of money to finance government spending has always ended in disastrous consequences for the economy. Of course, you can make everyone millionaires, but these millions will not be worth anything."
Last year, the central bank lifted about 40 restrictions on the foreign exchange market. ""The NBU has accelerated towards full currency liberalization," the National Bank of Ukraine said in a report on last year posted on its website.
The Naftogaz supervisory board has appointed Otto A. Waterlander as Chief Operating Officer, while retaining his current position as Naftogaz group Chief Transformation Officer. A native of Holland, Waterlander worked for Royal Dutch Shell in 1990s, then the energy practice at Booz Allen Hamilton. Before joining Naftogaz in January, he was a senior partner at McKinsey & Company where he co-led the global oil and gas practice. Naftogaz CEO Andriy Kobolyev said: "Otto Waterlander intensified and practically relaunched the transformation process at Naftogaz group when he joined our team. He clearly proved that global corporate solutions and standards can and should work in a Ukrainian state-owned company."
Ukraine' grain exports has hit 51.5 million tons, up 18% y-o-y. With the marketing year to end in six weeks, Ukraine is expected to export a record 54 million tons, Ministry of Economic Development, Trade and Agriculture. Export levels of the top grains are: corn — 27 million; wheat 19 million tons; rye – 8 million tons; and barley 4.7 million tons.
Across Ukraine, the sowing of spring wheat, barley, oats, peas and sugar beets has completed. On the 13.3 million hectares, the share of corn and sunflower increased. Barley, soy and sugar beets decreased. Rains last week eased drought conditions in much of northern Ukraine, reports Ukrhydrometcenter, the national weather service.
Mikheil Saakashvili promises to breathe new life into President Zelenskiy's flagging free market drive. In a series of interviews since his appointment Thursday to lead a presidential reform committee, Saakashvili is demanding aggressive de-regulation.
"The first thing to do to help the economy is to make businesses free, free from administrative intervention," said Saakashvili who devoted his initial years as president of Georgia to slashing red tape. Speaking on 'Snidanok z 1+1 (Breakfast with 1+1), he said: "There are many regulations they need to be freed from, and the main word is 'freedom.'"
"Ukraine needs to stop stagnating," he writes on Facebook. Referring to politicians who sought to block his appointment, he says: "Most of the people who tried to talk him out of it are those who want Ukraine to maintain the status quo, but status quo is stagnation."
"With the challenge of imminent, huge crisis… there might be no other option but fast reforms and changes," he tells Reuters, referring to the global recession caused by coronavirus restrictions. "Because we are dealing with a situation when Ukraine either changes or disappears as we know it." Referring to post-Independence governments, he said: "We created some ugly post-Soviet structure that is more or less, in many ways, more corrupt than the Soviet Union ever was. And that's the system that is killing Ukraine."
"The main thing that Ukraine needs is freedom," he tells Savik Shuster's Freedom of Speech TV show. "Freedom from the whole army of people who have been drinking the blood of enterprising Ukrainians for the last 25-30 years. Freedom from unreasonable regulations they have imposed on business, freedom from unfair taxes, freedom from absolutely stupid customs regulations, freedom from customs brokers."
From the Editor: Mikheil Saakashvili may provide more than entertainment this summer. With his forceful personality and real political experience, he may give a second wind to President Zelenskiy's reform drive. This drive stumbled greatly in recent weeks with the sackings of some of Ukraine's best and brightest. In their place came officials seemingly picked above all for loyalty. Many learned how to be 'servants of the people' under Yanukovych. With Best Regards Jim Brooke jbrooke@ubn.news