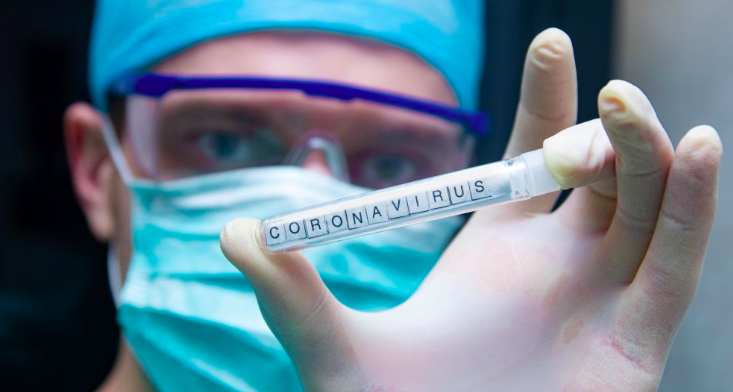 The coronavirus panic has wiped $9 trillion off global markets since Feb. 24, the Bank of America reports. Looking ahead, Bloomberg calculates that the virus could cost the global economy $2.7 trillion this year – about 3% of world GDP.
For the first time in over a year, the Finance Ministry is cancelling its weekly government bond auction, scheduled for tomorrow. The Ministry website cited high volatility in global capital markets, largely due to spread of coronavirus. Foreign bond purchases largely dried up in mid-February. For the same reason, the Ministry is postponing for one year stricter rules for assessing banks' risks for government foreign currency debt securities.
Over the last two weeks, Ukraine's GDP-linked warrants fell 16% in price, to 90% of nominal value, reports Interfax-Ukraine. At the same time, yields on Ukraine's Eurobonds have risen by 1.6 percentage points. The culprits are: the global downturn, Ukraine's cabinet reshuffle and poor economic performance.
Ukraine's GDP decreased 0.5% in January, the Economy Ministry reported Friday, based on data from the State Statistics Service. This follows a fourth quarter GDP increase of only 1.5%, down from 4.1% in the third quarter.
In a savings for Ukraine, an oil importer, the price of Brent oil has fallen to $45.50 a barrel – 24% below the level of Feb. 20. Prices are to go lower. On Saturday, after OPEC talks failed with Russia, Saudi Aramco offered oil buyers the largest discounts in the last 20 years and promised to increase oil production.
Most of Ukraine's cabinet underperformed during their six months in office and had to be replaced, President Zelenskiy told Bloomberg in an interview Friday night in his office. "We needed to react to the cabinet's effectiveness," Zelenskiy said of his move last week to sack 2/3 of his Cabinet. "When you're making such deep changes in the country, you can't fail. It's not about your personal ratings. It's not that you can be kicked from power. It's that Ukraine may not ever have a chance again to do this."
Zelenskiy made a veiled threat to the leadership of the National Bank of Ukraine. "I don't plan to replace any person in the country who works fairly and efficiently," he said. "But we agreed with the central bank on some things they can do. If they give us that, it means they're efficient. I'm still waiting." On Thursday, at the Bank's regularly scheduled Monetary Policy meeting, members are expected to cut Ukraine's prime rate by at least one percentage point.
In a report that may reflect the inertia of earlier research, Fitch Ratings predicts Ukraine will reach a deal with the IMF by June and Ukraine's economy will grow by 3.5% this year. These factors led Fitch to uphold its ratings upgrade last fall, to 'B'. However, last week's radical cabinet reshuffle and the fast-moving coronavirus prompted Concorde Capital and Dragon Capital to issue notes questioning if an IMF deal can be reached this year. "These changes significantly reduce the chances for Ukraine's smooth cooperation with the IMF," Concorde wrote. "We no longer see an IMF deal in 2020 as a base-case scenario."
Ihor Umansky, Ukraine's new Finance Minister, hopes to travel soon to Washington with Denys Shmygal, the new Prime Minister, to meet with the IMF's leadership. "The IMF's expanded financing program is important to support financial stability and implement structural reforms in Ukraine, which is a government priority," Umansky said Friday after meeting with Goesta Ljungman, IMF Resident Representative in Ukraine,. "Together with our IMF colleagues, we continue to work actively to start the program." The timing is not good.  Due to the coronavirus, the IMF-World bank decided last week to convert their annual spring conference, on April 17-19, into a 'virtual conference' with screens and telephone links.
Dollar bills from China go into quarantine due to coronavirus, as the Federal Reserve puts extra precautions on physical money coming into the US, AFP reports from Washington. The new procedures "provide for a longer holding period." Currency coming from China or anywhere in Asia will be held for at least "seven to 10 days before the deposits are processed," a Fed spokeswoman said Friday.
A coronavirus epidemic in Ukraine "can lead to a crisis in the economy," Timofei Milovanov, Ukraine's outgoing Economy Minister, warned Wednesday in a farewell message on Facebook. Viktor Lyashko, the nation's chief sanitary doctor, said Thursday that if there are coronavirus outbreaks, the government "will prohibit mass events, conferences, sporting events and temporarily close schools."
Preparing for coronavirus, Kyiv will "limit the holding of cultural events in enclosed spaces, as well as carry out wet cleaning using disinfectants and conduct frequent regular through ventilation of rooms," according to a notice posted on the Kyiv City Administration website. Ukraine's only confirmed coronavirus case is in Chernivtsi, 500 km SW of Kyiv. There, schools, colleges and universities in the Chernivtsi are closed through March 20 to prevent spread of the virus.
In a half-step toward suspending flights to some EU cities, UIA adopted a policy Friday of allowing travelers to change flight dates free of charge for flights from Boryspil to Italy, Germany and Switzerland. The policy is only valid if there are seats available at the same fare and within the ticket's validity period. UIA flies to Milan, Rome and Venice. Starting today, Italy locks down most of its north, restricting movements of 16 million people.
Moscow now requires that all travelers arriving from or transiting through China, South Korea, Italy, Iran, France, Germany, and Spain report their travel to a city hotline and self-quarantine for 14 days. "We ask you to be sympathetic to forced security measures, comply with the instructions of doctors and not leave your home," reports the city website." During a forced absence from work, you do not lose wages." Moscow has six confirmed cases.
Kyiv-on-the-Caribbean: Last Tuesday, Kyiv daytime temperatures hit +14.8 °C (59°F), the highest for that date since the Central Geophysical Observatory started taking records in 1880. With crocuses blooming this week, the Observatory also concludes that for the first time in 140 years, Kyiv did not experience a "meteorological winter." All three winter months – December, January and February had average temperatures above freezing. The city never saw "stable snow cover."
From the Editor: With the nation bracing for coronavirus, President Zelenskiy fired his reformist Health Minister and replaced her with a 64-year-old heart surgeon who held the post under Yanukovych. The optics weren't good. The Health Minister was fired when she was 400 km from Kyiv, spending two weeks in quarantine in solidarity with Ukrainians repatriated from China. In an SBU boo-boo, security forces failed to detect an internet disinformation campaign that riled up rural Poltava.  They greeted their compatriots with torches and pitchforks. The President's Lady Di moment – embracing Ukrainians coming out of coronavirus quarantine – is unlikely to soften earlier video of paving stones crashing through bus windows. With Best Regards, Jim Brooke jbrooke@ubn.news