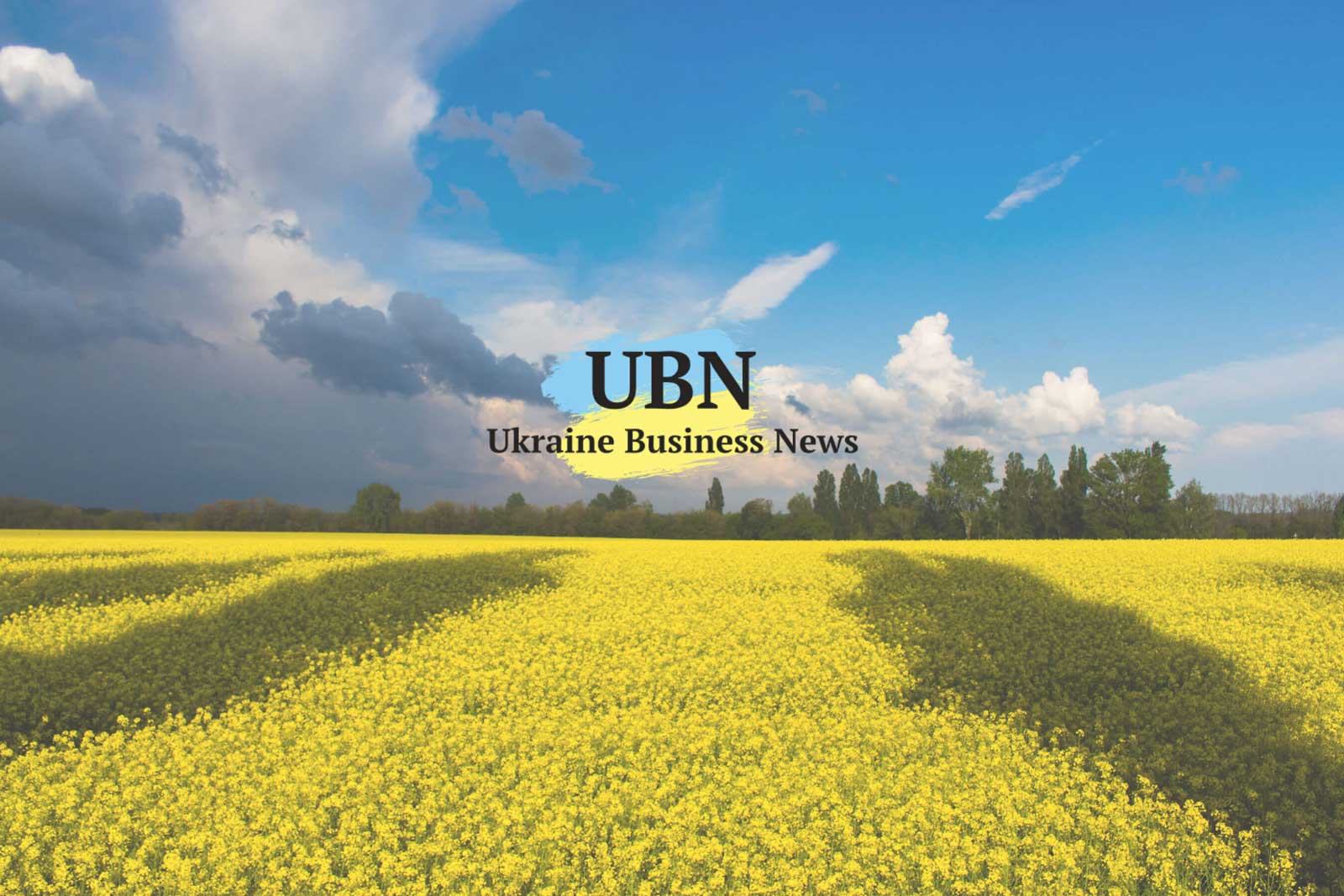 Boston-based Crane Currency signed an agreement Friday with the National Bank of Ukraine to allow Ukraine's central bank to print foreign bank notes for countries around the world. Since 1801, Crane has been the sole supplier of paper for U.S. dollar bills. The company makes currency for governments around the world. On her second visit to Kyiv in a year, Crane President Annemarie Watson said Friday: "I hope that this agreement will be the basis for expanding joint long-term projects." Yakiv Smolii, head of the central bank, said: "In cooperation with Crane Currency, we are ready to offer all our experience and production capacities for manufacturing of banknotes to order of other countries."

Infrastructure Minister Volodymyr Omelyan plans to pitch Elon Musk on constructing a Gigafactory for production of lithium-ion batteries in Ukraine. Omelyan said Thursday at press conference in Kyiv: "We believe we will be able to convince Tesla, the world's largest manufacturer of electric cars, to create its [European] Gigafactory for production of storage batteries in Ukraine." Ukraine has some of Europe's largest proven lithium reserves. Tesla's 85 kWh battery pack weighs 540 kg and contains 7,104 lithium-ion battery cells. Two weeks ago, in Beijing, Omelyan talked to Chinese companies about producing their vehicle batteries in Ukraine.
Azerbaijan opened a Trade House in Kyiv on Friday, its third after Riga and Minsk. Ukraine's trade with Azerbaijan has tripled since 2016 and is expected to hit $1 billion this year.  Azerbaijan is the largest supplier of oil to Ukraine. By 2020, Kyiv hopes to tap into flows of Azeri gas to Bulgaria. More than 30 Ukrainian companies are interested in opening a Ukraine Trade House in Baku, Stepan Kubiv, Minister of Economic Development and Trade, said at the opening.
Croatia's largest oil company, Industrija Nafte, is planning to explore and produce oil and gas in Ukraine, focusing on Lviv region, reports Ukraine's Geology and Mineral Resources Service. Company director Iosif Babnic is quoted saying "Our company really sees the prospects for oil and gas production in Ukraine. We intend to take part in the auctions for sale of special permits for the right to use the oil and gas reserves." Outside of Croatia, Zagreb-based INA holds licenses to explore and produce oil and gas in Albania, Algeria, Angola, Egypt, Libya, Russia and Syria.
Ukraine has Europe's third largest gas reserves, but production covers only 65% of the demand, businessman Pavlo Fuks told a Rada energy round table Friday. In recent years, obstacles included: shakedowns by local governments, the lack of transparent license auctions, lack of public access to geological information, and the State Geology Service that needs to be turned into a truly service-oriented agency. He said progress is being made in some areas.
Dragon Capital wants to buy a controlling interest in Sky Park, Vinnytsia's largest shopping center, the Antimonopoly Commission reports. Spurred by new factories, Vinnytsia regional economy is growing faster than the national average.
The shadow economy decreased to 31 percent of GDP in 2017, falling by 4 percentage points compared to 2016, according to calculations by the Economic Development and Trade Ministry. Transactions are often off the books to avoid tax and governmental red tape.
'Fingerprint payments' have started under a new program of Visa and PrivatBank. Ukrinform reports: "Fingerprint shopping will be interesting primarily to small and medium-sized businesses, street traders, since you can make payments using your smartphone or tablet and a special biometric scanner."
After jumping by 21% last year, Ukrainian construction continues at a high pace, increasing by 2% during the first five months of this year, the State Statistics Service reports. Currently $1.4 billion in construction is underway.
Retail sales grew by 6.1% during the first five months this year, the State Statistics Service reports. Retail turnover increased most in Luhansk – 25%; Vinnytsia – 11%; Poltava – 10%, Sumy 10%, and Donetsk 10%. Last year, retail trade jumped by 8.8% in inflation adjusted terms. Dragon Capital writes: "Household consumption keeps growing. This supports our view that private consumption will be the key driver of GDP growth this and next year."
Remittances from Ukrainians working abroad are expect to top $10bn this year, triple the level of three years ago, the National Bank of Ukraine forecasts.
Largely pushed by demand from Ukrainian migrant workers, LOT is increasing flights from Kharkiv and Warsaw to 11 times a week. At the same time, the Polish carrier is talking with Kharkiv about adding two more destinations — Poznan and Wroclaw — Vladyslav Ilyin, commercial director of Kharkiv International Airport, tells Interfax-Ukraine.
The Kyiv-Lviv-Przemysl dedicated train carried 317,000 passengers in 2017, its first full year of use. The train offers passport controls on board and and Ukrainian gauge access to Przemysl, a Polish city 15 km west of the Ukrainian border. On Friday, infrastructure ministers of Poland and Ukraine discussed creating next year a similar Lublin-Lviv train. This will require greater investment in dual gauge. One third of the 220 km route is inside Ukraine.
By 2030, every Ukrainian should live within a one hour drive of an airport, Infrastructure Mininster Volodymyr Omelyan says, citing the government's new Transport Strategy. This blueprint call for 50 airports with scheduled flights, 20 airports with international flight and five international air hubs. By this time, there should be flights to 350 cities, roughly triple the current level.
TAROM, Romania's flag carrier airline, starts direct flights on Sunday between Bucharest and Odesa. With this flight, Odesa will have flights to all the Black Sea nations, but Russia – Bulgaria, Georgia, Romania and Turkey.
Air Malta starts this week flights between Kyiv and Valletta. Aiming to carry 5,000 passengers this year, Air Malta has contracted the London office of Discover the World, a travel marketing company, to promote the flight.
Turkey is by far Ukraine's most opular destination for charters, with more than 10 flights a day leaving Ukraine for Turkey, TripSee online service tells Interfax-Ukraine. With Turkey taking about three quarters of the business, about 15 to 20% of the charters go to Egypt, Greece, Bulgaria and Tunisia. This year, new charter destinations from Ukraine include Italy's Calabria and Ancona, on the Adriatic, and Greece's Peloponnese Peninsula.
A water emergency has been declared for six of Crimea's 14 districts, UNIAN reports. Because of the drought, peninsula farmers will harvest only 800 tons, half the amount of last year, Russia's Agriculture Ministry reports. Not only is there not enough water for crops, there is not enough water for the peninsula's 2.5 million residents and tens of thousands of summer tourists. Russian airlines have cut flights to Simferopol.