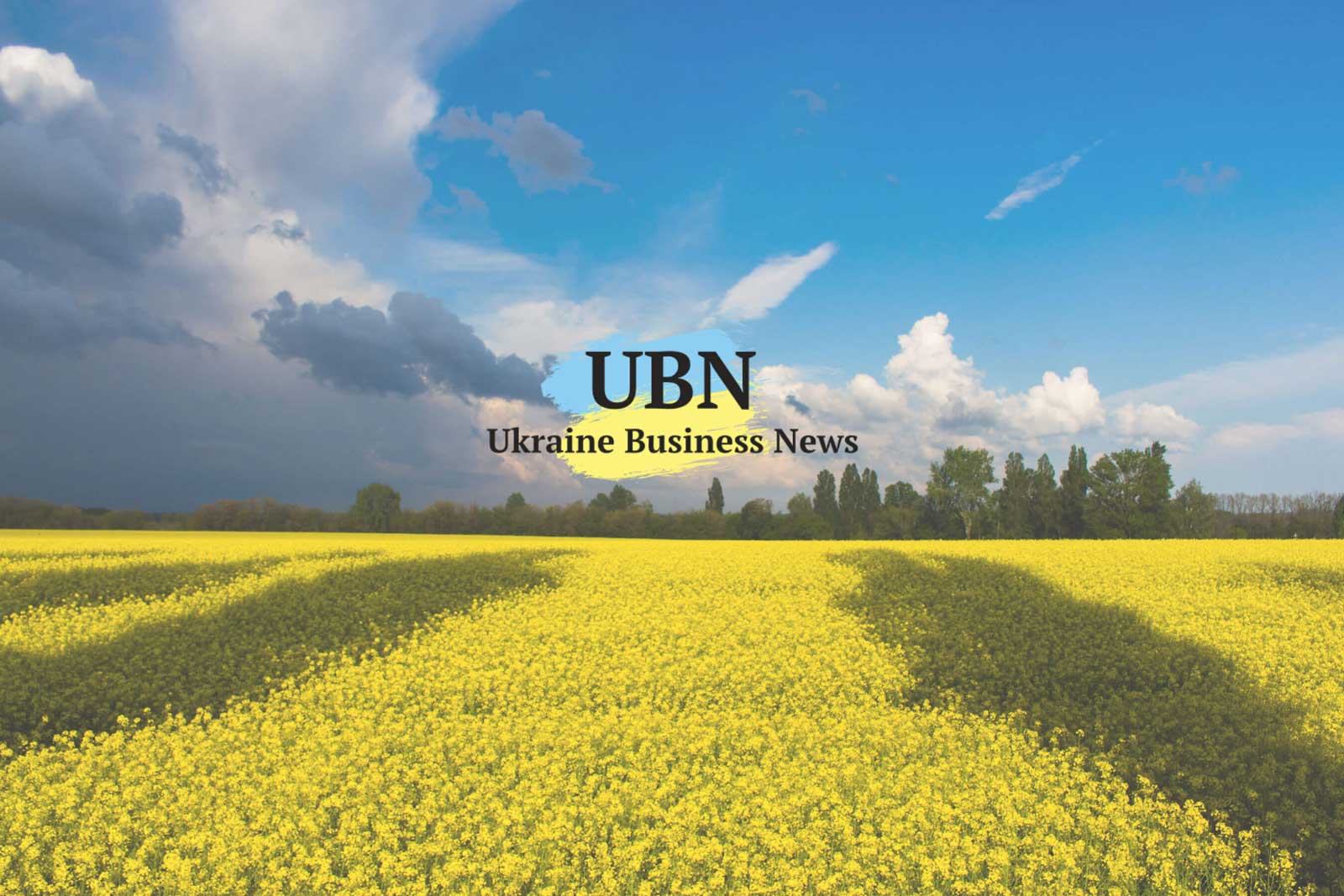 Aiming to create a Ukraine-focused energy corporation, U.S. Trident Acquisitions Corp recently raised $201 million through an IPO on New York's NASDAQ stock exchange. About 300 investors participated in the IPO, where each unit sold for $10. The largest shareholder will be Ilya Ponomarev, who bought 35%. Better known as a Russia Duma member in exile in Ukraine, Ponomarev worked from 1995 to 2001, alternately for Yukos, the now defunct Russian oil company, and for Schlumberger Ltd., the oil field services company. Ed Verona, Trident chairman, told UBN on a recent visit to Kyiv that Trident is looking to acquire energy assets in Ukraine, focusing on oil and gas.
Cargo handled by Chornomorsk increased by one third through May, compared to the same five months last year. Exports increased by 16% to 6.4 million tons. Imports jumped 245%, to 1.9 million tons, the Sea Port Authority reports. Chornomorsk got a boost after Denmark's Maersk, the world's largest container carrier stopped using Odesa port on April 1, routing all cargo through Chornomorsk or Yuzhny. Maersk never publicly explained why. There have been recurring complaints about corruption at Odesa port.
Geneva-based Risoil S.A. is increasing by 50% the loading capacity of its grain terminal at Chornomorsk, World Grain news site reports. With the assembly of a new German-made, rail-mounted Neuero ship loader, capable of loading 1,000 tons an hour, the terminal's capacity will reach 22,000 tons of grain per day.
Russia's exports to Ukraine grew by 31% during the first four months of this year, to $2.6 billion. At the same time, Ukraine's exports to Russia declined by 6%, to $1.2 billion. As a result, Ukraine's trade deficit with Russia almost doubled, hitting, $1.4 billion, the State Statistics Service reports.
Germany's Leoni AG is on track to expand its Ivano Frankivsk workforce six-fold over the next three years, to 5,000 workers, a Leoni spokesman tells bne Intellinews in an article on EU auto industry investment in Ukraine. Auto production languishes at 615 Skodas a month – 15% of capacity — at Ukraine's sole functioning car factory, Eurocar near Uzhgorod. But employment in German car parts factories in Ukraine is 35,000 – and expanding,
With Ukraine spending a record $2 billion in highway construction this year, Avtostrada, a German-Ukrainian joint venture, has opened a mobile asphalt plant in Nemyriv, Vinnytsia region. Capable of producing 160 tons of asphalt per hour, the plant will supply asphalt for the 160 km segment of the M-12 between Vinnytsia and Uman. This segment is being expanded into a 3-lane highway as part of the international transport GO corridor, which will connect Gdansk on the Baltic Sea with Odesa on the Black Sea.
During a four visit to Kyiv last week by Chai Changmongkol, Thailand's Deputy Defense Minister, Thai and Ukraine officials discussed joint production of armored vehicles in Thailand, reports the press service of Ukraine's National Security and Defense Council. After completing supply of Oplot tanks to Thailand this year, the next step is to open a service center in Thailand, said Oleg Hladkovskiy, a first deputy of the Council.
At the National Bank of Ukraine, Kateryna Rozhkova will be First Deputy Governor and Serhiyi Kholod will be Deputy Board Chairman. The central bank's Council approved the two appointments, proposed by Yakiv Smoliy, the new bank Governor.
A US Congressional committee is proposing a 10% increase in US aid to Ukraine next year, Ukraine's Embassy in Washington writes on Facebook. House of Representatives Appropriations Committee proposes extending $691 million in aid to Ukraine in the fiscal year that starts this October.
Bolstered by new Chinese and German investment, Estonian startup Taxify returns to Kyiv this summer, planning to expand to Ukraine's other major cities in the fall. After a misfire two years ago in Ukraine, Taxify returns with local managers running the franchise. Over the last year, Germany's Daimler and Didi Chuxing, a Chinese competitor of Uber, invested in Taxify. The Financial Times now values the smartphone ride hailing service at $1 billion. Taxify says it offers better relations with its drivers than Uber and will gain riders by connecting to Daimler's municipal transport app, moovel. Noting that Taxify now operates in 25 countries, Marcus Willig, CEO and co-founder of the Tallinn-based company, predicts the company has 'huge' growth potential in Ukraine. 
On Thursday, Wizz Air starts flights between Tallinn and Kyiv Sikorsky (Zhuliany). Estonia's Nordica airline flies between Tallinn and Kyiv's two airports.
Boryspil was the second fastest growing airport of its size in Europe in April, growing by 22%, second only to Ankara's 30%, Airports Council Europe reports. By contrast, total Europe air traffic grew by 5%. For airports in the 10 to 25 million passengers a year size, the big growth was on Europe's eastern edge: Ankara up 30%; Kyiv Boryspil up 22%, Moscow Vnukovo up 19%, Warsaw Chopin up 15%, and Athens up 14%. Europe's overall growth champion was in the under 5 million category: Batumi, Georgia up 63%.
The thunderstorm that hit Kyiv Thursday night disrupted flights at both of the city's airports. Flights were suspended for three hours at Kyiv Sikorsky after a violent wind gust hit a Bravo flight landing from Antalya, forcing it onto a muddy side strip. There, a passenger told Interfax-Ukraine, the McDonnell Douglas MD-83 jet 'sat on its belly." At Boryspil, at the same time – 20:40 – a UIA Boeing 767-300ER destined for Tel Aviv encountered extreme turbulence and returned to the airport for an emergency landing.  No one was injured in either incident.
Ukraine will spend $35 million to rebuild at 47-km east-west rail line that cuts across the northern tip of Kyiv region, through the Chernobyl exclusion zone. Once a busy line taking trains from Moscow to Khmelnytskiy, via Chernihiv, the line was abandoned after the 1986 Chernobyl nuclear fire. By 2021, the restored line is to carry casks of spent fuel from three of Ukraine's four nuclear power plants to a new Spent Fuel Storage Facility at Chernobyl. Funded with a $250 million loan from the US Overseas Private Investment Corporation, the project will generate about $225 million of procurement of American-made goods and services, largely from Holtec International of Camden, New Jersey. With Chernobyl tourism increasingly popular, tourism promoters propose that Ukrzaliznytsya send sealed railroad cars through the zone, now a wilderness area dotted with ghost villages and train stations.
Bitcoin may replace Bolshevism if crypto currency fans get permission from Kyiv city authorities to raise a statue to Satoshi Nakamoto, the fabled founder of bitcoins, on a plinth that once held a statue Vladimir Lenin, RFE/RL reports. Despite their volatility, cryptocurrencies are increasingly popular in Ukraine. Kyiv's National Credit Bank is creating a nationwide network of 5,000 payment terminals which allow customers to buy bitcoins for cash. Sculpture promoters are undeterred by the fact that the inventor of bitcoins has never stepped forward. Satoshi Nakamoto, the 'Japanese bitcoin developer' is believed to be an imaginary person created by Western cryptography experts.