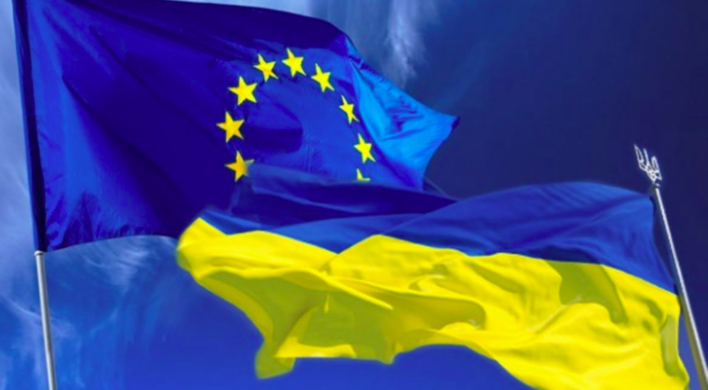 Aid to the Azov is to be the focal point of today's EU-Ukraine summit in Kyiv. "The leaders will announce the first concrete support measures…to resolve infrastructure problems with roads, railways, what could be the future of the port of Berdyansk," an EU diplomat briefed reporters in Brussels Friday ahead of the annual meeting. The EU will open a project office in Mariupol and provide more funds for demining. In what is to be one of their last high-level political events, Donald Tusk, outgoing European Council President, and Jean-Claude Juncker, outgoing European Commission President, represent the EU.
Naftogaz is ready to go to capital markets with a new Eurobond this week, says Andriy Kobolyev, CEO of the state oil and gas company. "We have everything ready to tap the market next week," Kobolyev told reporters on Friday. "We have large international banks, which are ready to invest substantial money in this issue – more than $ 100 million dollars, but we need permission."
Naftogaz needs authorization from the Cabinet of Ministers. Last November, the government authorized Naftogaz to borrow at rates up to 10.9%. That launch was pulled after Russia's seized three Ukrainian Navy boats near the entrance to the Sea of Azov. Last week, Ukraine's railways, Ukrzaliznytsia, borrowed $500 million via a five-year Eurobond placement at 8.25%
Greater foreign investor demand for Ukraine's bonds saves the country money. Adamant Capital reports on the first five months of this year: "Debt servicing expenditures were up only 8% y-o-y compared to an expected 25% rise."
Foreigners bought 34% of the 8 billion hryvnia treasuries sold at auction last week, reports the National Bank of Ukraine. With this $100 million injection, foreign holders of bonds rose to UAH 60.12 billion, the equivalent of $2.34 billion. Since Jan. 1, foreign investment has increased in the treasuries, which carry interest rates of 17-18%. Partly due to this influx, the hryvnia has appreciated by 6.5% against the dollar this year. In Kyiv, some bank clients encounter a shortage of hryvnia when they try to sell dollars.
For the first time since 2014, Ukraine's net foreign exchange reserves have topped $10 billion. Alfa-Bank reports: "Net FX reserves (gross reserves excluding debt to the IMF) surpassed USD 10 bln for the first time since 2014, with their end-June amount estimated at USD 10.6 bln.
With Ukraine's GDP expected to hit $150 billion this year, the nation is on track to record 60% cumulative GDP growth since 2016, when it was $93.4 billion. Over the last four years, the hryvnia dollar exchange rate has varied little, staying largely within a 25-26 band. In 2013, Ukraine's GDP peaked in dollar terms at $183 billion. But, from 2009 to 2013, the exchange was fixed at 8 hryvnia to the dollar, an artificially high rate.
"Russia's Bid to Win a Firmer Foothold in Ukraine Is Falling Flat" headlines Bloomberg in an article about how Ukraine's pro-Western parties are to win a comfortable majority in the July 21 Rada elections. In recent weeks, the Kremlin has dangled cheaper gas prices, brokered a small prisoner exchange, and has seen pro-Russian investors buy a Ukrainian TV station. "The push, however, has fallen flat," Bloomberg concludes. Polls 12% support for pro-Russian parties, down from the 30-33% pro-Russian party votes in elections from 2006 to 2012.
In the latest hit to Russia's image as a reliable energy supplier, Shell Deutschland said Friday that oil supplies on the Druzhba pipeline again were halted due to chloride contamination. As Handelsblatt newspaper first reported, the contamination was detected at the PCK refinery at Schwedt, on the Oder River border with Poland. PCK shareholders include Rosneft Deutschland, Shell Deutschland, and AET. Igor Demin, an adviser to the president of Russia's Transneft, told RIA Novosti news agency on Friday, July 5, that Polish and German operators of the Druzhba pipeline system are accepting Russian oil "according to plan." In April and May, Transneft's silence and misleading statements cost Western oil companies millions of dollars.
From Odessa, Texas to Odesa, Ukraine? The first delivery of US oil to Ukraine took place over the weekend with docking on Saturday of the Wisdom Venture from the US Gulf Coast. The load of 75,000 tons – slightly more half a million barrels – is to be shipped 400 km northeast, on the Odesa-Kremenchuk pipeline, for refining at Ukraine's sole working refinery. The second load of American oil is expected next month. Last month, Russia imposed a permit system on oil exports to Ukraine.
With iron ore prices almost doubling this year, it is more profitable to sell iron pellets than to make steel, writes Oleksiy Blinov, research head for Alfa-Bank Ukraine. Ukraine's average daily steel output in June was down 8% over May, to 54,200 tons. Referring to Ukraine's mine-to-blast furnace companies, he writes: "This motivates vertically integrated companies to sell a raw product, instead of loading steelworks."
An "electronic customs" designed to minimize opportunities for corruption can be launched by next summer, says Maxim Nefyodov, the new head of the State Customs Service. In his previous post, as deputy minister of  Economic Development and Trade, Nefyodov implemented the ProZorro electronic procurement system and ProZorro.sale for privatization auctions. Today, Ukraine has enough funding from Western nations and enough Ukrainian IT experts to set up 'e-customs' within a year, Nefyodov said in Lviv Friday, hours after the Cabinet of Ministers confirmed him in the job.
Nefyodov's five priorities for customs are: making data electronic, changing personnel, improving customs equipment, integrating into the European customs union, and drafting a customs legal code. Customs officials will be hired on short- and mid-term contracts that will be renewed based on performance, he says in a lengthy interview with Ekonomichna Pravda.
Concorde Capital's Zenon Zawada writes: "We are confident that Nefyodov is serious about reforming customs and has both the will and the skill to do so. Nefyodov will have accomplished a revolution in Ukraine's notoriously corrupt and ineffective customs service even if he accomplishes just a third of his proposals."
Ukraine has become a "world hub" of smuggling cigarettes into Europe, Aleksey Goncharuk, deputy chief of staff for President Zelenskiy said Friday at a meeting in Uzhgorod with customs officials. With Zelenskiy and Nefyodov in attendance, Goncharuk said: "From China, from the Emirates through Odessa, from Belarus, from Moldova, from uncontrolled territories through Ukraine,  through wilderness areas, illegal cigarettes go to Europe."
Editor's Note: Tell your friends: Ukraine Business News is now in English, Ukrainian, Russian and German. www.ubn.news best Jim Brooke jbrooke@ubn.news