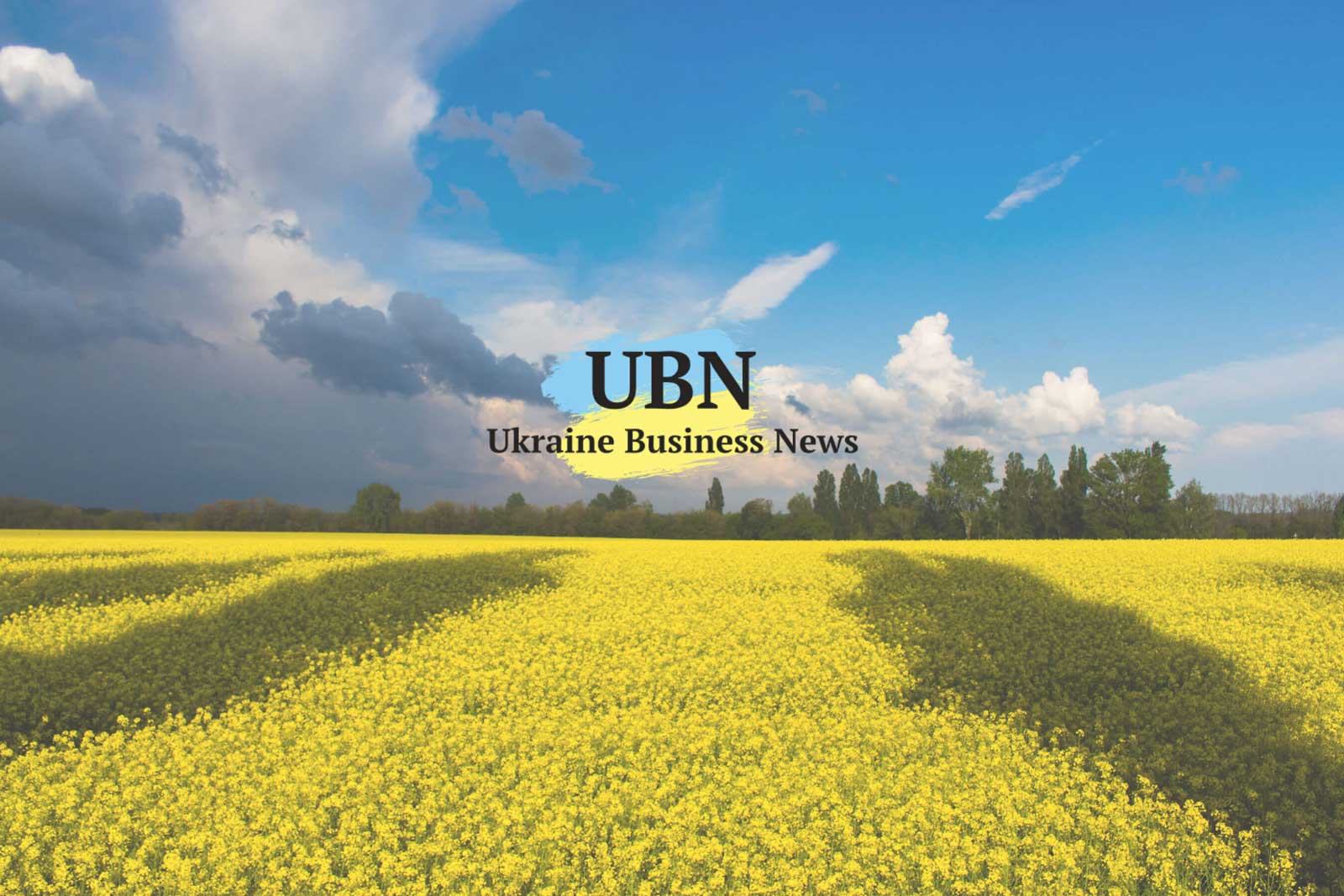 Boeing is stepping in to restart Antonov's serial production of regional jets and military transports. Boeing's Aviall parts subsidiary is to build outside of Kyiv city a major warehouse costing "tens of millions of dollars" to provide the needed flow of Western parts to fully replace Russian parts, Antonov's chief, Oleksandr Donets, tells Reuters. With this new warehouse at Gostomel Airport, Antonov's base, Antonov will produce two or three planes next year, and then ramp up to six planes a year in 2020, Donets says. Based in Dallas, Aviall will source parts from the US, Canada, Israel, Europe, and Ukraine.
Boeing's move to work with Antonov comes as the world's aircraft giants aggressively forge joint ventures with makers of regional jets. On July 5, Boeing announced a joint venture with Brazil's Embraer. Last October, Airbus acquired a majority of Canada's Bombardie C Series jets. In Ukraine, Aviall will focus on supplying parts and after sales service to: the An-148, a regional jet carrying 68-85 passengers; the An-158, a stretch version for 100 passengers; and the An-178, a military transport capable of carrying up to 18 tons of cargo, including sea containers. Infrastructure Volodymyr Omelyan predicts that in the 2020s there will be a boom in domestic air travel in Ukraine, a nation larger than France.
Turkish defense officials are to visit Kyiv in coming weeks to further talks about joint production of Antonov's An-188 military cargo aircraft. Defense News quotes a Turkish Aerospace official saying: "This is a complex program for which both sides are keen." An advanced version of the An-178, the An-188 is to be capable of carrying up to18 tons as far as 7,700 km and then landing on an airfield as short as 600 meters. To equip the Turkish Armed Forces, the An-188 will have to be fully compliant with NATO standards.
Antonov Airline's An-225 Mriya, the world's largest aircraft, has successfully flown 12 generators over the Andes to central Bolivia, for a thermal power plant in Cochabamba. Loaded each time with cargo weighing up to 160 tons, the Mriya made 12 flights from coastal Chile to Chimoré Airport, an airport with a 4 km strip, no landing lights, serving a farming town of 4,000 people. Hansa Meyer Global Transport GmbH & Co. of Bremen, Germany, chartered the Chile-Bolivia daytime airlift by the world's only copy of the Mriya.
In Ukraine's latest regional airport to reopen, Poltava airport received Sunday its first flight in years, a Motor Sich Yak-40 jet carrying about 20 foreign tourists from Zaporizhia, home to Motor Sich. After visiting Poltava, 340 km southeast of Kyiv, the tourists are to fly Monday to Kriviy Rih. Over the last six months, Poltava repaired the 2.6 km concrete landing strip and won international status from the government. Soon international charters are to start to Turkey, according to the airport's new director general, Volodymyr Okara.
Cherkasy Airport has selected Odesa's Rostdorstroy construction company for a $5 million project to upgrade the airport's 2.5 km concrete runway. By the end of next year, the international airport, about a 2.5-hour drive south of Boryspil, is to be in condition to receive mid-size Boeing and Airbus jets.
US-based Firefly Aerospace Inc. believes Ukraine could help revive its aerospace industry by abolishing restrictions on private companies operating in the sector. Maksym Poliakov, owner of Firefly, tells Interfax-Ukraine: "Changing the legislative framework, assisting private companies in the industry, updating approaches and tasks will entail the arrival of both investors and customers in the Ukrainian rocket and space industry." Firefly is working in Dnipro.
France's Engie energy company is studying generating electricity from biogas and garbage in Ukraine, Sergei Savchuk, chairman of the state energy saving energy, reports after meeting in Kyiv with Willem Coppoolse. Based in Paris, Coppoolse, a frequent visitor to Ukraine, is head of Illiquid Gas Markets Origination for Engie Global Energy Management.
Twelve companies from 11 nations are bidding in a tender to build a waste recycling plant in Lviv, the City Council press service reports. In June, the EBRD agreed to loan EUR 35 million for construction of the waste recycling plant and rehabilitation of the Hrybovychi solid household waste landfill. According to the tender, the winner will have 2 years to build a waste recycling plant should be able to handle 700 tons of garbage a day. Bidders include: Eggersmann Anlagenbau GmbH (Germany); Control Process S.A. (Poland); СМЕС (China Machinery Engineering Corporation, PRC); Ceres Group SAS (France); ECONOVA (Poland); HELECTOR S. A (Greece); M-U-T (Austria), JV EFACEC-TAHAL (Israel); Atzwanger AG (Italy); Axis-Waste Treatment Technologies (Holland); RIKO (Slovenia); and 3B Hungaria (Hungary).
Croatia's Tehnix will build a household garbage waste treatment plant for Zhytomyr, ICU investment bank reports. The funder of the plant, ICU says the plant will cost EUR 7-10 million. Employing 150 people, the plant will be capable of processing 225 tons of garbage every day, about 30 full truck loads.
A EUR 17 million biogas complex starts operating in August in Odesa region's Okny district. Drawing on farm waste and silage, the complex is to produce 5 MW and employ 25 people. According to Svetlana Shatalova, of the regional administration, KO Biogas Development Company Ltd., a Cyprus company, plans to build four more biogas plants in the district, a rural area on the border with Moldova, a three hour drive north of Odesa.
Agromars, Ukraine's second largest poultry producer, plans to contract Germany's Kablitz to construct a bio waste plant that would process 330 tons of chicken droppings a day. The plant would be designed to produce 4.4 MWh of heat and 6.2 MW of electricity. Based in Kyiv region, Agromars is talking to the EBRD about winning financing for the project, which should pay for itself in four years. Separately, Agromars is talking to Holland's Mavitec about building a flotation sludge recycling plants. This would generate 1 MWh of heat and organic fertilizers
Air Moldova resumes flights between Chisinau and Kyiv on Wednesday. Initially six times a week, the flight is to go daily Sept. 22. Airbus A319 and Embraer E190 will make the one-hour flight. Serving Boryspil, Air Moldova will compete with UIA, which has daily flights between the two capitals.
Air Moldova is to be privatized this fall. Bids will be accepted through Sept. 4 by Moldova's Agency of Public Property, reports Interfax-Ukraine. Last year, Air Moldova carried almost half of the 2.7 million passengers who used Chisinau International Airport.
Martin Nunn, a well-known British businessman in Kyiv over the last 25 years, died Sunday morning while racing his boat, Barbarian, on the Kyiv Sea. He was owner of Whites Communication, a public relations company, and a co-founder, with James Brooke and Glyn Thomas, of the Ukraine Business Journal.
For comments and story tips, Brooke is reachable at: jbrooke@ubn.news