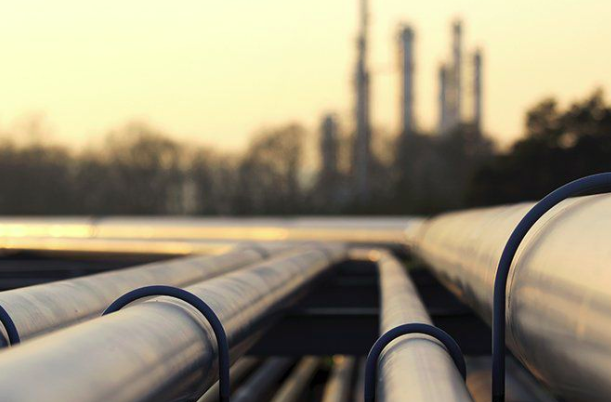 Monday, July 1
Nord Stream-2 Will Bypass Danish Island...Solar and Wind Investment to Slow in 2020...Ukraine Is Now the Third Largest Source of Food Imports for EU...Gontareva to BBC: PrivatBank Was Broke When Nationalized...New Ferries from Ukraine: to Bari, Italy and Across the Danube
Nord Stream-2 will be built around the territorial waters of Denmark, allowing for the Russia-Germany pipeline to completed by the end of this year, the operating company reports. On Friday, Nord Stream AG informed the Danish Energy Agency that it is withdrawing its request to lay the Baltic pipeline near Denmark's Bornholm island. Instead, the company says it will either route the pipeline north or south of the island. The Swiss-based company did not say how much cost this would add to the $12 billion, 1,220 km gas line.
Brushing off the threat of American sanctions, Gazprom chairman Alexei Miller told shareholders in St. Petersburg that the project is "past the point of no return." Predicting commissioning early next year, he said: "We are working from the idea that Nord Stream 2 will be released strictly in accordance with the planned timetable." With an annual capacity of 55 billion cubic meters, the pipeline is designed to double Russia's ability to ship gas directly to Germany, relegating Ukraine's gas transit system to the role of backup.
Miller predicts "difficult talks" with Ukraine and the EU this fall over renewing the 10-year gas transit contract with Ukraine's Naftogaz. Alleging the need for a new government to take shape in Kyiv, Russia is waiting until mid-September to start serious talks. "By the end of the year, by the end of the current transit contract, Ukraine will not be able to sign a new EU-contracted transit contract," Miller predicted Friday. "This train has already left the station."
With the contract expiring Jan. 1, Gazprom says the simplest solution is to renew the existing 10-year contract. Remembering that Gazprom cut off the gas to Ukraine in the winter of 2006 and repeatedly threatened to cut off gas since then, Naftogaz is stockpiling 20 billion cubic meters of gas, enough to get through next winter.
Naftogaz CEO Andriy Kobolyev earned $11 million in pay and bonuses last year, according to DT.UA. Of the total, 91% was his share of a board bonus of 1% of winnings last year from the Stockholm Arbitration against Gazprom. Since Gazprom is appealing that decision, it is not clear if the bonuses have been paid in Kyiv.
Ukraine's renewable energy boom will slow in 2020 to 540 MW of new capacity, about one-quarter of the 2 gigawatts planned for this year, Mykhaylo Blyznyuk, deputy minister of Energy and Coal Industry, told a Ukraine renewables forum last week in London. These volumes – 300 MW for solar, 160 MW for wind and most of the rest for biogas – will have their electricity feed-in tariffs set two times a year at ProZorro auctions. This year, investors are racing to get projects completed in time to get Power Purchase Agreements with the current 'Green Tariffs' — some of the highest rates in Europe. Because of these tariffs, renewables are a hot sector for foreign investment in Ukraine. Bloomberg New Energy Finance Ltd calculates that foreigners account for 47% of the renewables investment this year.
Ukraine has risen to become the third largest supplier of food to the EU, after the US and Brazil, the European Commission reports. In the year, ending in April, Ukraine's food exports to the EU rose 14%, an €800 million increase. For the period, the top four suppliers of food to the EU were billions of euros: US — 12.9; Brazil — 11.7; Ukraine — 6.3; and China — 5.9.
PrivatBank, Ukraine's largest bank, had no assets at the time of its Dec. 2016 nationalization, but was a 'hole,' Valeria Gontareva, governor of the National Bank of Ukraine, tells BBC-Ukraine. In 2015, this 'hole' was 113 billion hryvnia, according to an Ernst & Young audit. One year later, the hole was 146 billion hryvnia. Interviewed in London, Gontareva said: "So, by the end of 2016 the hole is only growing." To save the bank, which had 20 million depositors, the Poroshenko government injected 155 million hryvnia, today's equivalent of $6 billion.
If a court rules the nationalization of PrivatBank invalid, the government would repossess its capital and the central bank would declare the bank insolvent.  In the BBC interview aired Thursday, Gontareva said: "I am sure the National Bank will appeal to the Ministry of Finance for re-nationalization." Noting that a new cabinet will be formed in August-September, she said: "The question is: who will be in the Ministry of Finance?"
Gontareva, who now works at the London School of Economics, said she will not return to Ukraine because Igor Kolomoisky, the former majority owner of PrivatBank, "personally threatens me." Citing a May interview with Bihus.Info, she said: "In an interview, Kolomoisky said that if I do not return to Ukraine, he will bring me out of here on personal order. In English, this is called kidnapping…If something happens to me so that you all know why." In the interview, Kolomoisky said that if Gontareva is not extradited to Ukraine, her return could take place through a "private procedure." Kolomoisky allies in the new Zelenskiy government reportedly are pressuring central bank governor Yakiv Smoliy to dismiss his first deputy, Katerina Rozhkova, a Gontareva holdover.
An Italian business group comes to Odesa this month to negotiate to open a ferry line between Bari, Italy, and Chornmorsk, Victor Dovhan, deputy minister of infrastructure, writes after participating in an Italy-Ukraine forum in Rome. Southern Italy's main port on the Adriatic, Bari is a major transportation and industrial center. Chornomorsk is Ukraine's main ferry port for cargo and passengers, with ferries going to Batumi, Georgia, Varna, Bulgaria and Hardarpasa, Turkey. Two months ago, Euro Marine Logistics NV started a twice a month roll on roll off cargo service between Chornomorks and Piraeus, Greece.
Odesa region will gain its first border crossing with the EU when the Orlivka-Isaccea, Romania ferry opens on Sept. 1. Crossing at a narrow, 900-meter wide point of the Danube, the new ferry will replace the current 2-hour, 100 km detour through Moldova's southern tip. "This will be a round-the-clock, modern, technological, international border crossing point for ferry, sea and river freight and passenger traffic," Alexander Vlasov, head of Ukraine's Fiscal Service, tells Interfax-Ukraine. He predicts the new international crossing will handle 200 trucks and 500 passenger cars a day.
Ukrainians top the list of "the world's sexiest people," according to 8,500 respondents to a survey by Big 7 Travel. In a survey that caught the eye of the British tabloid press, Ukrainians topped English (9th place), Canadians (10th place) and Scots (38th place) and Americans (45th place). The beauty of Ukrainian women is often given credit for raising the tolerance of Western businessmen for the challenges of investing in Ukraine.
Note from the Editor: All issues of the Ukraine Business News are fully searchable in English – over 300,000 words of reporting. Visit our website at www.ubn.news and click on the search button. New reporting is added daily.Best Jim Brooke jbrooke@ubn.news