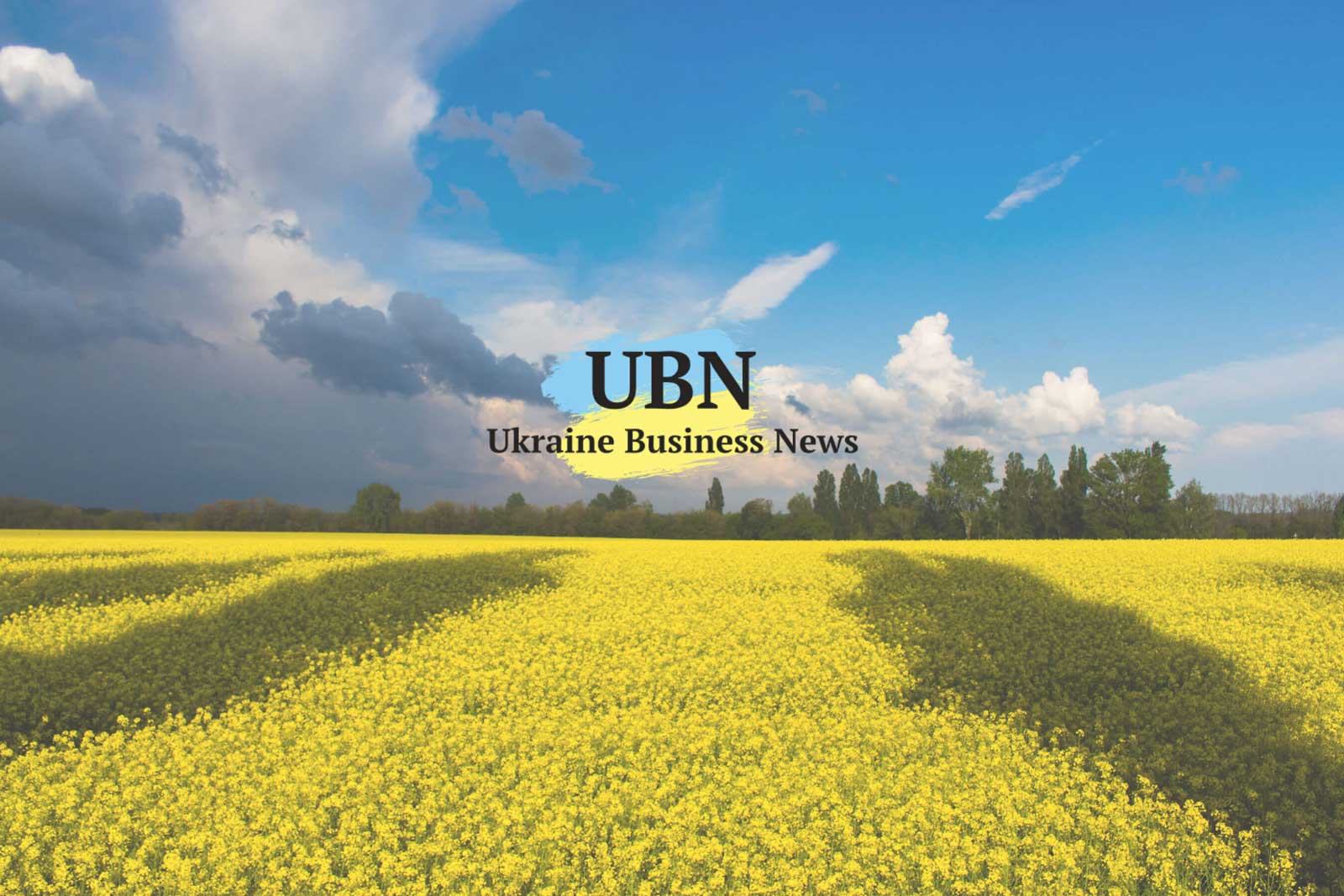 Monday, January 7
Ukraine Had World's Fastest Growing Stock Index in 2018…Foreign Aid up 50%...Ukraine ATMs to Dispense Dollars, Euros…Smartphones to Replace Cash Registers…Sales of Used Imported Cars Doubled in 2018…Kyiv's Airports Add 3 Million Passengers…Ciklum's Torben Majgaard Dies
Ukraine's main stock index, the PFTS, rose 80.4% last year "comfortably becoming the top performer worldwide," CNBC reports. With the 25% increase in 2017, the PFTS index has doubled in two years, reaching its highest level since Jan. 2012.  
Drawing on data from Thompson Reuters' Refinitv, CNBC names the other winners of 2018: Macedonia +30.41%; Qatar +20.87%; and UAE +11.9%. The top five losers were: Venezuela -95%; Argentina -50%; Turkey -43.4%; China -28.7%; and Pakistan -28.1%. For contrast, the US markets in 2018: the Dow fell 5.6%; the S&P 500 fell 6.2%; and the Nasdaq fell 4%.
New foreign aid projects increased 50% last year, hitting almost $1 billion, reports the Economic Development Ministry. The Ministry "registered 264 new projects of international technical assistance with a total funding of more than $953 million…overall, 486 technical assistance projects are currently being implemented in Ukraine for a total of $6.1 billion."
One month from today, banks in Ukraine are allowed to dispense dollars and euros through ATMs. It is unclear which banks have installed the software for handling foreign currency and if there will be last minute legal or bureaucratic challenges. Last July 4, President Poroshenko signed a new foreign exchange law, giving banks six months to conform.
Starting Feb. 7, individuals are allowed to exchange every day UAH 150,000 – currently $5,357 – into foreign currency, with no questions asked. The new law abolishes the need for people buying less than UAH 150,000 to fill out and sign forms. Replacing the 1993 foreign currency law, the new law takes a libertarian approach: "Everything is allowed that is not directly prohibited by law."
Moving beyond cash registers, the nation's 107,000 small businesses are now allowed to register payments with smartphones, tablets or laptops, according to new government decision. The move should save businessmen $70 million a year for cash register purchases and monthly rentals, Prime Minister Groysman estimates. He says: "Now our system makes it possible to abandon cash registers. This is exemption from cash register slavery."
Starting in April Ukrainian banks will start identifying accounts with IBAN numbers, the National Bank of Ukraine reports. Started two decades ago and now used by over 70 countries, the International Bank Account Number is an internationally agreed system for identifying bank accounts across national borders, easing processing of international transactions. An IBAN consists of up to 34 alphanumeric characters comprising: a country code, two check digits, a domestic bank account number, bank branch identifier, and routing information.
First time sales of used imported cars doubled in 2018, to 116,800, Ukravtoprom, reports the car industry trade association. With this growth leap, used imports accounted for 59% of the 198, 600 first time sales recorded last year in Ukraine. With Europe the source of almost all imports, European manufacturers dominated sales of used cars: Volkswagen, Renault, Skoda and Ford.
Electric car registrations in Ukraine doubled in 2018 to 12,333 cars. Pushing 2018 sales to 6,740 cars was a combination of tax exemptions that cut sale prices by 17%, Infrastructure Minister Volodymyr Omelyan writes on Facebook. The ministry's goal is to install 1,000 chargers this year, prioritizing parking lots. Working with the European Investment Bank, the government plans to install a network of fast-charging stations, focusing on Lviv-Kyiv-Kharkiv and Kyiv-Odesa. With Europe's largest known deposits of lithium, Omelyan hopes the Rada will pass legislation in coming weeks to give tax breaks to lithium-ion battery manufacturers.
NATO has extended for three years its cargo contract with Antonov Airlines, the  airlift arm of Antonov aircraft producer. Under the deal, Antonov has two AN-124-100 Ruslan planes on permanent standby to carry cargo for 10 EU nation members of NATO's Strategic Airlift Interim Solution, or SALIS. Antonov's Kyiv-based fleet includes seven An-124-100 aircraft, each with a carrying capacity of 150 tons.
Russia's Volga-Dnepr, which also flies AN-124 cargo jets, dropped out of the program after the latest three-year contract expired on Tuesday.
Air travel boomed in Ukraine in 2018: Kyiv Boryspil added 2 million passengers, traffic at Kyiv Sikorsky was up 52%, traffic at Lviv was up 48% and Kharkiv was up 19%.
Boryspil, the nation's busiest airport, increased traffic by 19%, to 12.6 million passengers. Aiming to add another 1.5 million passengers this year, Boryspil plans to reopen this spring Terminal F for passengers, probably for Ryanair. Europe's largest airline, Ryanair joined nine other new airlines flying to Boryspil in 2018: Brussels Airlines, Iraqi Airways, MyWay Airlines, Ellinair, Air Malta, Sky Up, SWISS, Flydubai, and Air Moldova.
Next year, the new Boryspil Express train to Kyiv will be enhanced with a Metro rail connection at the Vidubychi green line Metro station. Vidubychi will be rebuilt as a transit hub for bus, Metro and the Boryspil Express.
Ukraine's second busiest airport, Kyiv Sikorsky handled 2.8 million passengers last year, 1 million more than last year. With discount carriers Wizz Air and SkyUp using Sikorsky as their hub, 97% of the passengers at Sikorsky flew international last year.
Regional airports revived in 2018. Lviv's traffic hit 1.6 million, almost triple the level of 2012, the year of the UEFA Euro cup. On Sunday morning, several flights in and out of Lviv airport were delayed after a Turkish Airlines jet skidded off the snowy runway before takeoff. No one was hurt and there was no significant damage to the plane.
Kharkiv's passenger count reached 962,000, almost double the 2012 football cup year. More growth is to come this year, with new flights from Kharkiv to Rome, Milan, Odesa and Krakow.
Odesa's new runway is to be completed next summer, drawing Ryanair and Wizz Air, predicts Infrastructure Minister Omelyan. Zaporizhia, Ukraine's 6th busiest airport, handled 400,326 passengers last year, a 15% rise. Ivano-Frankivsk, the 8th busiest, saw a 2% rise, handling 112,607 passengers. Chernivstsi, the 10th busiest, saw a 51.5% jump, to 73,075 passengers.
Torben Majgaard, founder of Ciklum, a top Ukraine IT company, died Thursday in Marbella, Spain at the age of 48. A heavy drinker, he suffered from cirrhosis of the liver. After moving from his native Denmark to Ukraine two decades ago, Majgaard first sold used computers, then founded Ciklum. Today, Ciklum has 3,000 employees and offices in Ukraine and nine other nations. In Kyiv, its engineering workforce of several hundred is split between two business centers — Gulliver and Horizon Park. Ciklum often does work for Fortune 500 companies.
Under Majgaard, the company founded the BrainBasket Foundation to further IT education across Ukraine. Ciklum also supported Ukraine House in Davos and Ukrainian Venture Capital and Private Equity Association. In 2015, George Soros invested in Ciklum. At Majgaard's death, he owned the company 50-50 with Soros, Karl Robb, a longtime friend, tells the Kyiv Post. Eighteen months ago, Majgaard ceded the Ciklum CEO role to Michael Boustridge. On Friday, Boustridge emailed employees: "Torben was incredibly proud of what we achieved, and, personally, I will miss working with him."
For comments and story tips, Brooke is reachable at: jbrooke@ubn.news