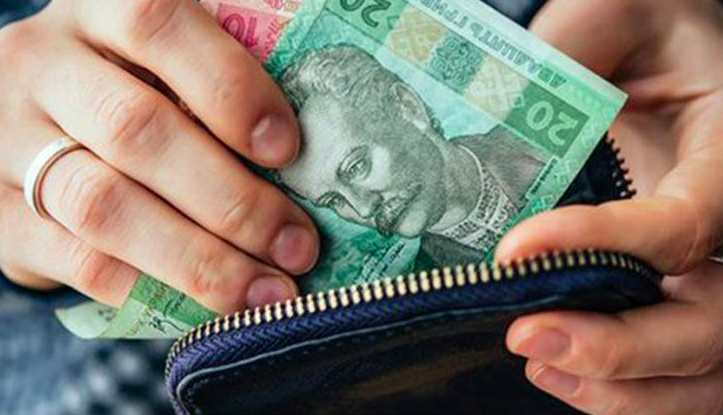 Monday, January 6
Ukraine Minimum Wage Tops Russia's....Oil Worries: Iran War Jitters Cause Price Spike, Russia Cuts Off Belarus...Farm Land Bill Limits Ownership to 10,000 Hectares...Grain Exports up 34%...Container Handling Jumps 18%...Plastic Bag Ban Starts in 2 Years
For the first time since Independence, Ukraine's minimum wage has risen higher in dollar terms than the legal minimums of Russia and Belarus. Boosted by Ukraine's strengthened currency, the nation's new monthly minimum wage of 4,723 is the equivalent of $199.59. By contrast, Russia's minimum of 12,130 rubles is worth $195.35. Belarus' minimum of 375 Belarussian rubles is worth $177.77.
During 2019, the hryvnia appreciated 14% against the dollar. At the same time, Ukraine's wage increased by 10% in real terms last year as employers sought to compete with Polish salaries. According to the IMF, Russia's 2018 per capita income of $29,267 was three times Ukraine's $9,283, as measured for purchasing power parity.
Distorting Ukraine's per capita income, about one-third of Ukraine's GDP is off the books. Distorting Russia's per capita income is the highly uneven income distribution due to a resource-rich economy.  According to the Gini Index measure of household income inequality, Russia has a Third World ranking of 41.2. Ukraine has a Scandinavian level of 25.5.
Friday's 3.6% spike in Brent oil prices on Friday, to $68.70 a barrel, "negatively affects the economy of Ukraine," Economy Minister Timofei Milovanov writes on Facebook. World markets reacted to the news of the killing of an Iranian general Kassem Suleimani by a US drone attack. With the US Navy protecting oil shipments through the Strait of Hormuz, Iran and its ally Hezbollah have vowed retaliation against the US military in the region.
Starting January 1, Belarus suspended the export of all oil products in the face of cut off oil imports from Russia. Belneftekhim said Friday exports were stopped in order to meet domestic demand. Belarus' two oil refineries, Natan and Mazyr, are working off existing stocks. As Russia pressures Belarus to forge a tighter political union, Russia did not renew oil supply contracts. Last year, Russia supplied Belarus with 17.6 million tons, largely at below-market prices. In the days before the cutoff, Belarus President Lukashenko said he would look for alternative supplies, notably American or Saudi oil shipped by pipeline from Gdansk, Poland.
Russia's cutoff "will not affect the situation in Ukraine in the near future," Taras Kachka, Ukraine's deputy economy minister, told Interfax-Ukraine on Friday. "We are constantly monitoring the situation and are working on a general plan of action to eliminate any negative impact." Andriy Gerus, chairman of the Rada Energy Committee, told Interfax that Ukraine will replace gasoline imports from Belarus with imports from the EU and crude through the Black Sea ports. Ukraine's sole working refinery, in Kremenchuk, can increase more gasoline and diesel to meet domestic demand.
The near-final draft of the farmland market bill is to be considered by the Rada on Jan. 14 for the second reading.  After a series of committee meetings over the holidays, the current consensus version does not allow foreigners to own farmland. Ukrainian citizens and companies are limited to ownership of 10,000 hectares.
During the first half of the grain marketing year, Ukraine increased its grain exports 34% y-o-y, to 31.1 million tons, reports the Economy, Trade, and Agriculture Ministry. Export leaders for the July-December period were: wheat: 15 million tons, corn 12 million tons, rye 5 million tons, and barley 3.7 million tons. Ukraine harvested a record 75.2 million tons of grain this year, up 7% over last year.
Ukraine's dry autumn may dent the nation's winter wheat crop, analysts tell Bloomberg. Without sufficient moisture, seeds do not grow into plants robust enough to get through the winter. Winter wheat, harvested in the spring, makes up 90% of Ukraine's wheat harvest. Farmers planted 6.4 million hectares of wheat this fall, about the same area as last year.
2019 was Ukraine's warmest year since weather record-keeping started in 1881. Over the year, the average temperature was above normal and on 30 days high-temperature records were broken. Rainfall was 25% below normal, affecting reservoirs across the country, reports 112 Ukraine TV, citing the Central Geophysical Observatory.
Ukraine's Black Sea ports handled 1 million containers last year, 18% more than in 2018, and the highest level in a decade. Ukraine's growth rate "is several times higher than the average world indicators in the container transportation market," reports the Ukrainian Sea Ports Authority. The four private container terminals in Ukraine are investing to expand capacity this year. In order of volumes, the busiest are CTO and Brooklyn-Kyiv in Odesa; TIS-KT in Pivdennyi (Yuzhne); and Chornomorsk.
Import and exports by container are evenly balanced. As Ukraine moves toward exporting more processed food, containerization is expected to grow.
Ukrzaliznytsia now runs 22 regular container trains, 30% more than last year. Through November, the railroad's 'Southern Railways' – Kharkiv and Poltava – carried 380,000 tons of container cargo, triple the amount of the first 11 months of 2018. The Dnipro Railways now runs seven regular container trains, almost double the 2018 level.
TIS container terminal at Pivdennyi has started to offer container transit service, competing with Romania's Constanta port, Andriy Stavnitser, co-owner, and CEO of TIS, tells the Center for Transportation Strategies. Recently, Maersk Line has started to offer feeder service between Pivdennyi, Ukraine's largest port, and Poti, Georgia's largest port.  The Turkish flagship Lucien GA, with a capacity of 1,100 TEU containers, plies the route weekly.  Stavnitser says: "This feeder service will help boost trade between Ukraine and the countries of the Caucasus and Central Asia – Georgia, Azerbaijan, Armenia, Kazakhstan, Tajikistan."
TIS sends from Pivdennyi about 15 container trains every week to five destinations: Chernihiv, Dnipro, Kharkiv, Kyiv, and Ternopil. The shipping company started its first container train with Ukrzaliznytsia in 2017, between Pivdennyi and Dnipro.
Eight projects totaling €68 million are underway to improve road crossings between Poland and Ukraine, Andrii Deshchytsia, Ukraine's Ambassador to Ukraine, tells Ukrinform. At the busiest crossing, Krakovets– Korczowa, 75 km west of Lviv, infrastructure is to be built to separate trucks from cars and buses. About 40 km south on the border, a new crossing is to be created between Nyzhankovychi and Malhowice, Poland. This would do away with a 50 km road detour now used by residents of the two neighboring communities.
Joining the fastmoving global campaign against plastic bags, the Rada approved a near-total ban on plastic bags from stores and restaurants, starting two years from now – Jan. 1, 202. Exceptions will be biodegradable plastic bags and ultra-light bags used for transporting fresh fish and meat.
From the Editor: Enjoy your Orthodox Christmas Holiday! The UBN will be back Wednesday morning. With best regards Jim Brooke jbrooke@ubn.news