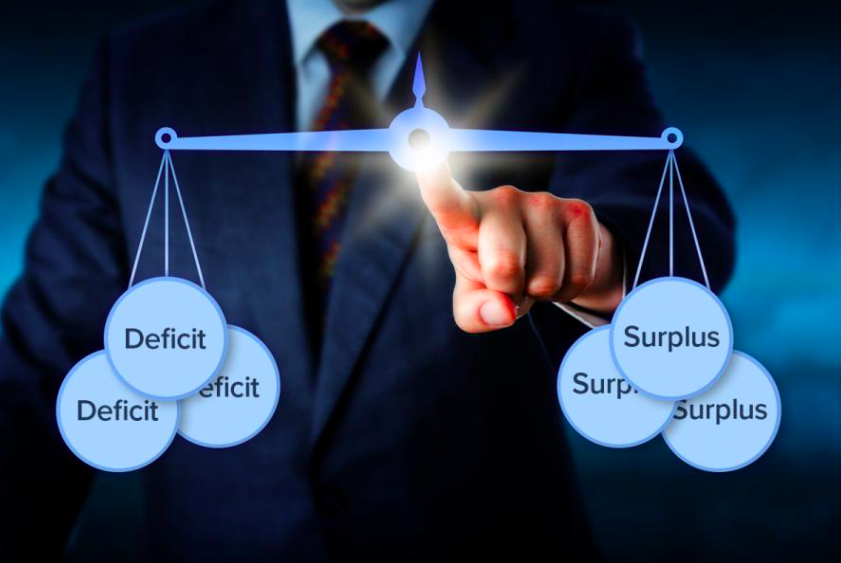 Despite the global economic recession, Ukraine's trade deficit dropped in half last year, from $10.22 billion to $4.9 billion in 2020, Taras Kachka, Ukraine's Trade Representative, wrote on Facebook. Helped by strong commodity prices, Ukraine's exports were down only 1.7%, to $49.3 billion, he writes. In the month of December, exports were up 18% yoy, to $4.9 billion. Kachka writes: "The secret of December numbers is pretty simple – metal and ore prices are rising worldwide at a crazy rate."
Despite a poor harvest, exports of the top three grains – corn, wheat and barley – were down only 2.3% yoy in dollar terms, to $9.4 billion for 2020.  "Due to the reduction in the harvest, physical exports are smaller than last year," wrote Kachka, who is also deputy minister of Economic Development, Trade and Agriculture. "But this decrease in physical exports is compensated for price increases."
With new US sanctions on Nord Stream 2 made final by Friday's vote in the US Senate, the Norwegian company, Det Norske Veritas (DNV) GL announced Saturday that it will not be able to certify the $11.6 billion Russia-German Baltic gas line, RBK news site reports from Moscow. "Due to the current situation, DNV GL is unable to issue a certificate upon completion of the pipeline," DNV GL told RBK. "DNV GL will cease all inspection activities of the Nord Stream 2 pipeline system in accordance with the sanctions and as long as these sanctions remain in effect."
"Russia Pushes Ahead on Europe Gas Link Before U.S. Sanctions," headlines a Bloomberg story posted Thursday, the day before the US Senate vote. With 150 km of the 1,230 km pipeline left to be laid, Nord Stream 2 has planned to start work on Jan. 15, using the 'Fortuna,' a Russian pipe line laying vessel capable of laying one kilometer a day. "I firmly believe the pipeline will be completed," Uniper SE Chief Executive Officer Andreas Schierenbeck told Germany's Rheinische Post on Wednesday. But, in Warsaw, Mateusz Kubiak, an analyst at Esperis energy consultancy, predicted the US Senate vote and said: "All of the additional pipe-laying activities will now be sanctioned, including surveying, trenching and rock placement."
"US imposes new sanctions to kill off Putin's pet pipeline," headlines an Atlantic Council piece by Diane Francis, posted Saturday. "It means almost certain doom for Putin's most important energy project and prevents Russia from tightening its control over EU natural gas supplies," she writes of the sanctions which severely penalize companies constructing, insuring and certifying Nord Stream 2. Warning of the pipeline's geopolitical significance, she adds that the gas line "would also damage Ukraine by rendering the country's gas transportation system largely redundant and depriving Kyiv of significant transit revenues." Francis quotes Senator Ted Cruz, a Texas Republican, predicting last month: "This project will never deliver gas."
Russia cut its volume of gas pumped across Ukraine by 38% in 2020, compared to the previous year. Although Gazprom pumped 55.8 billion cubic meters through Ukraine's east-west pipeline system, Russia's state gas export monopoly will pay for the full 65 bcm contracted for 2020, reports the Gas Transmission System Operator of Ukraine. This year through 2024, Gazprom is contracted to ship 40 bcm a year through Ukraine.
In reverse, gas transportation from Europe to Ukraine hit almost 16 bcm last year, 12% more than in 2019 and 27% more than the annual average for 2016-18. About 10 bcm went into storage as 52 Ukrainian companies and 30 foreign ones took advantage of Ukraine's new 'short-haul' and 'customs warehouse' storage regimes. With the start of the European winter heating system, draw down from storage started in November. Today, EU gas prices are at a 2-year high. Next April, Ukraine will have 7 bcm of available storage space, forecasts Ukrtransgaz.
Serbian President Aleksandar Vučić opened Friday Serbia's 403 km extension of the Balkan Stream natural-gas pipeline, AP reports from Belgrade. Fuel for the line comes from Anapa, Russia, and then flow 930 km across the Black Sea in TurkStream. From northern Turkey, the line supplies Bulgaria, Romania and now, Serbia. It's opening last year caused the sharp drop in Russian gas flowing across Ukraine. A Balkan Stream extension is planned to Hungary, currently a major importer of Russian gas through Ukraine. Last July, U.S. Secretary of State Mike Pompeo denounced TurkStream and Nord Stream 2 as "Kremlin tools."
Pumped from the Tristar Ruby, a US cargo of LNG from Cove Point, Maryland inaugurated last weekend Croatia's first liquefied natural gas landing terminal at Krk, an island in the northern Adriatic. POWERGLOBE, a Qatar company, has booked the terminal's full capacity through 2023, largely with gas from the US and Qatar, reports CEEnergy News. With the terminal's capacity equal to Croatia's current consumption of 2.9 bcm, almost all from Gazprom, Ukraine is negotiating with Croatia and Hungary to send the US and Qatar gas to Ukraine, Serhiy Makogon, head of Ukraine's Gas Transmission System Operator, writes on his Facebook page. Krk is about 1,000 km southwest of Chop, Zakarpattia.
Separately, Azeri gas has started moving through the new Trans Adriatic Pipeline, Interfax-Azerbaijan reports from Baku, citing Azerbaijan's Energy Ministry. This 878 km pipeline picks up Azeri gas from Turkey's terminus of the Trans-Anatolia Pipeline and then pushes it across northern Greece, Albania, under the Adriatic and, finally to Italy, near Brindisi. Competing with Russian pipelines, the Azeri pipeline is designed to transport 10 bcm a year from the Shah Deniz field in the Caspian. The pipeline design allows for compressors to double capacity to 20 bcm. For comparison, Ukraine imported about 14 bcm for internal consumption in 2020.
Tomasz Fiala, CEO of Dragon Capital, and Ivan Svitek, former Chairman of Alfa Bank Ukraine, have signed an agreement to buy Unex Bank from Vadim Novinsky's Smart Holding. "The Antimonopoly Committee of Ukraine has already approved the agreement," Smart Holding said Thursday. Last year, Fiala and Svitek, both Czechs, tried to buy Idea Bank, but could not come to terms with the Polish owner over price, reports Interfax-Ukraine. The price for Unex has not been disclosed. According to the National Bank of Ukraine, Unex has $28 million in assets, making it rank 64th among the 74 banks operating in Ukraine.
To prevent a strengthening of the hryvnia, the central bank bought a net $335.5 million on the interbank market in December. By contrast, during the whole year, the bank bought a net $1.1 billion, reports the National Bank of Ukraine. The Bank intervenes to prevent exchange rate volatility. The 2021 budget is predicated on an average exchange rate this year of UAH 29.1 per dollar, a 3% devaluation from today's rate of 28.27.
Ukraine's minimum wage increased Friday by $35, $212 per month. On Dec. 1, it increases to $230. With the minimum wage largely used to calculate pensions, Ukraine's average monthly wage is $480.
Real wages were up 8% yoy in November, reports the State Statistics Service. Nationally, the average nominal wage was $404. In Kyiv, the wage was 54% higher — $622. Nationwide, the biggest regional increases were: Luhansk and Chernivsti + 21%; Ternopil and Mykolaiv + 20%; Khmelnytsky and Rivne +18.5%;  Ivano-Frankivsk and Kherson +18%), and Sumy and Kirovohrad +15%.
Editor's Note: As the Ukraine Business News expands its international investor readership, we expand our language editions. Today, we add Polish and Spanish. On the UBN website, check the dropdown menu with the little language flags. Now, you will find seven: English, Ukrainian, Russian, French, German, Polish and Spanish. For Polish, I thank Gennadii Nevmerzhytskyi, who runs TGL LLC in Warsaw. For Spanish, I thank Iuliia Nevynna, CEO of Kyiv's Spanglish Academy. And for proofreading English, I thank Anna Maria Fomin, friend who lives in Melbourne, Australia. While we sleep, Anna catches those annoying typos. Please tell your international business colleagues about the UBN en español and po polsku! With Best Regards, Jim Brooke