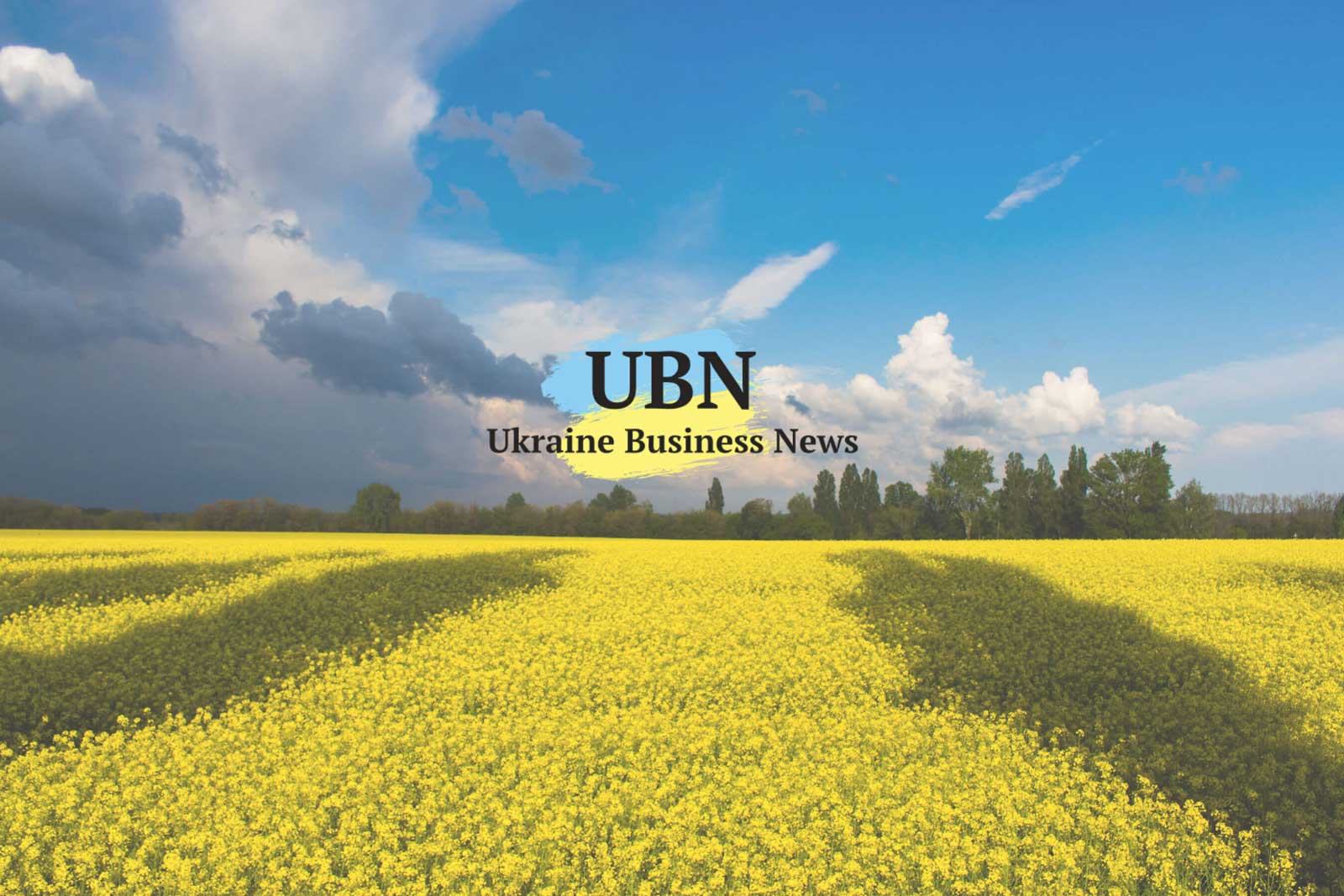 Monday, January 28
Norway-Ukraine Investment Forum Today…Russian Hackers Send Malware to Ukraine Election Officials…EU Aid Officials Tour Ukraine's Azov…Brazil-Ukraine Ties to Grow…Kyiv's UNIT.City Doubles…Exports of Fruits, Berries and Wines Increase
A Norway-Ukraine business forum takes place in Oslo today, with the expected participation of about 100 Norwegian companies. Norway is emerging as a leading foreign investor in renewable energy in Ukraine. NBT starts construction next month on what is to be a 5-year, $1.5 billion investment in wind power. Scatec Solar has contracts to build $350 million of solar farms in southern Ukraine. Monday's forum will be opened by Prime Minister Groysman and Norway's Prime Minister Erna Solberg. With 60 Norwegian companies operating in Ukraine, bilateral trade last year was about $250 million.
Russian hackers are emailing Ukraine's election workers virus-infected greeting cards, shopping invitations, offers for software updates and other "phishing" materials intended to steal passwords and personal information, Reuters reports, citing Seryhiy Demedyuk, head Ukraine's cyber police. Hackers also are buying personal details of election officials, paying from cryptocurrency wallets used earlier by Russian agencies. Concentrating on civil servants who keep the election commission's equipment running, "the virus-laden New Year's greetings on behalf of government bodies or the governments have become so widespread that they are just overwhelming," Demedyuk says. The spam contains malware to control the election officials' computers.
Russia's distribution of the NotPetya ransomware in the summer of 2017 was an 'act of war,' Zurich American Insurance says in its defense against a $100 million damage claim by Mondelez. At Mondelez, NotPetya triggered shutdowns of 1,700 servers ad 24,000 laptops, creating chaos at factories and halting production, according to an Illinois lawsuit, cited by Toolboxtech news site. Mondelez filed a $100 million claim with Zurich for losses under a clause in its policy covering "physical loss or damage to electronic data, programs or software" caused by "the malicious introduction of a machine code or instruction." Zurich bases its rejection an exclusion clause against losses caused by "hostile or warlike action in time of peace or war by any government or sovereign power."
Through Saturday, a high level EU delegation is touring Ukraine's Sea of Azov cities, studying highway building and railroad electrification projects. Led by Thomas Mayr-Harting, regional managing director for the EU's foreign service, and by Peter Wagner, director of the European Commission's Ukraine Support Group, the mission will visit Mariupol, Berdyansk and Melitopol, giving press conferences in each city. With an eye to increasing EU aid to land routes in face of Russia's strangulation of Ukraine's Azov ports, the EU mission will meet Infrastructure Minister Volodymyr Omelyan and Slawomir Novak, head of Ukravtodor, the highways agency. This spring, German aid is to rebuild the 226 km Zaporozhia – Mariupol highway.
Brazil's conservative new president, Jair Bolsonaro, met with President Poroshenko in Davos, aiming to expand trade and revive energy and military technology projects that languished during the previous government. The earlier, Workers Party government was seen as tilting toward Moscow. After Canada and the United States, Brazil has the third largest Ukrainian diaspora outside the former Soviet Union – 500,000 people. In southern Brazil, this close knit, rural community supports five Ukrainian language radio stations, 23 Ukrainian dance troupes and an increasing number of state schools where Ukrainian language is taught.
Turkey's free trade pact with Ukraine will be completed later this year, well after the year end 2018 deadline announced last November in Istanbul by President Poroshenko and Turkish President Recep Tayyip Erdogan. Stepan Kubiv, Minister of Economic Development and Trade, said at a government meeting last week that the deal is 95% complete. Still to be hammered out are 1,200 points — out of a total of 21,000. Ukraine's farm exports are a big sticking point for Turkey.
Construction last year grew by 4.4%, to nearly $5 billion, the State Statistics Service reports. Residential construction was down slightly. But the largest segment, infrastructure was up 9%, to $2.6 billion. Overall, the 2018 growth represented a cooling after 2017, when construction shot up by 26%. As usual, Kyiv region led the country, with $1 billion, followed by Odessa region, with $550 million; then Dnipropetrovsk region – nearly $500 million; and Kharkiv region — $455 million. The trend is down, with housing construction down 25% in December y-o-y.
A 6-story business center has opened at UNIT.City, effectively doubling the constructed area of this Kyiv IT hub to 30,000 square meters. Designed for 1,000 workers, the new business center has two large corporate tenants: Metinvest Digital and DTEK Academy. Vasyl Khmelnytsky, the founder of UFuture investment group, said last week of UNIT.City: "We have already invested $50 million, and in the next year and a half we want to invest the same amount." Next month, his KAN Development starts construction of residences. At build out, this 46-hectare development, located between Dorohozhychi and Lukianivska stations on the Green Line, is to be 300,000 square meters – 10 times the size of today.
With walnuts leading the way, Ukraine's exports of fruits and berries rose by 17% last year,hitting $229 million, reports Ukrsadprom, the industry association. Walnut exports jumped by one third to 41,000 tons. With walnut plantings expanding in southern Ukraine, peeled walnuts fetch 10 times apples — $3,670 per ton, versus $350 per ton. In the middle, frozen berries earn $1,640 per ton. The biggest buyers of Ukraine's fruits and berries are: Poland — $40 million; Turkey — $20.4 million; France — $16 million; Belarus — $14 million; Greece — $13 million; the Netherlands — $11.2 million; and Italy — $10.2 million.
Wine exports increased last year by 20% to $38 million, Olha Trofimtseva, deputy minister of Agrarian Policy and Food of Ukraine on European Integration, writes on Facebook. Still recovering from the loss of vineyards in Crimea, Ukraine imported $113 million worth of wine last year.
Wine producer Bayadera Group plans to invest $3 million in wine production this year, matching last year's level. Bayadera plans to plant vineyards on 200 hectares in Mykolayiv and to invest in moving from corks to screw caps, Anatoliy Korchynsky, Bayadera director general, tells Interfax-Ukraine.
In the first three weeks of January, Ukraine used up its entire 2019 quotas for duty-free exports to the EU for corn, honey, grapes and apple juice, reports, the Ukrainian Agricultural Business Association. Other quotas are going fast: starch – 17%; sugar – 38%; and wheat fiber –44%. Last year, Ukraine tied Argentina as the fourth largest food supplier to the EU.
For comments and story tips, Brooke is reachable at: jbrooke@ubn.news