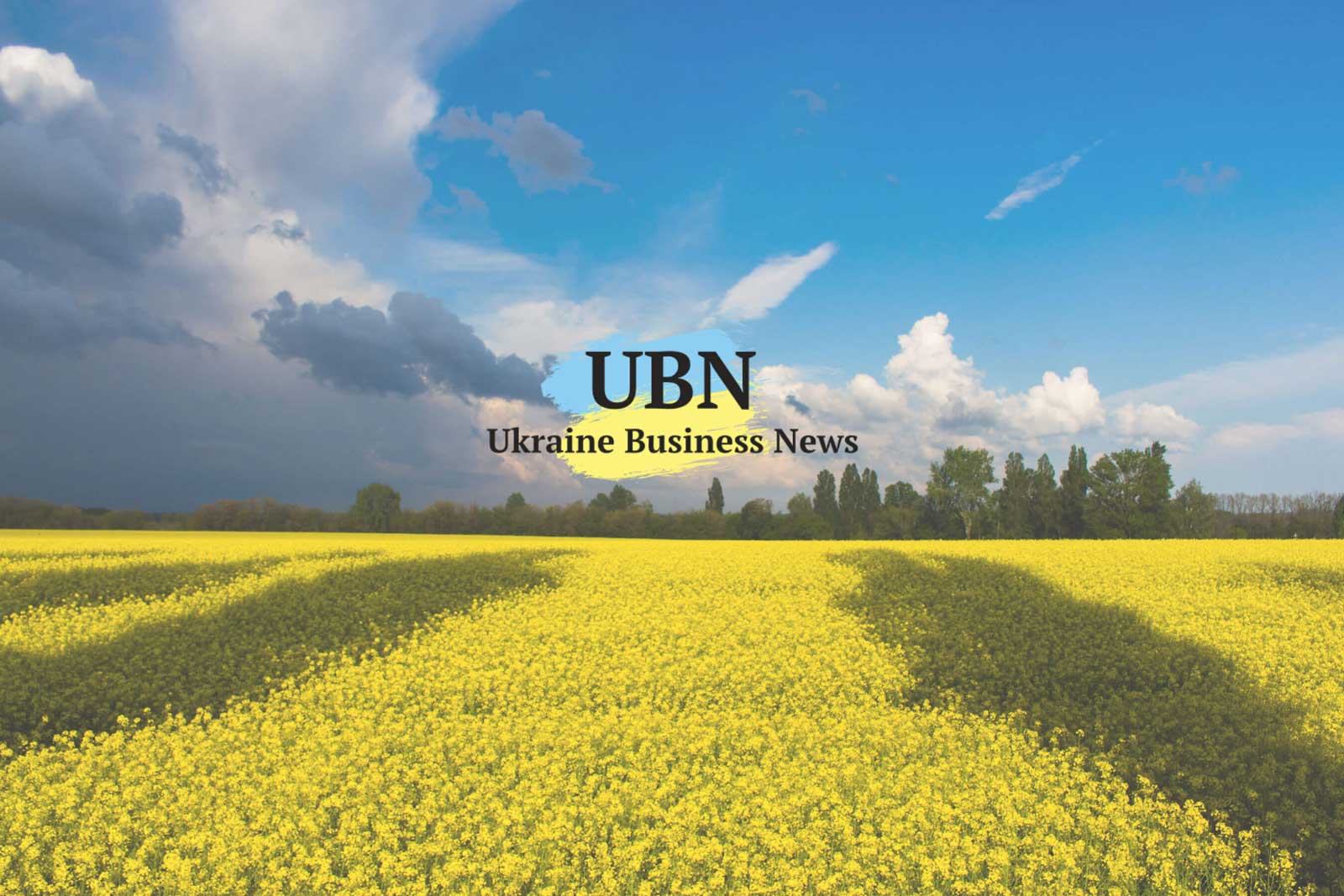 Monday, January 21
Westinghouse OK's Energoatom to Build Nuclear Fuel Factory in Ukraine…3-Way Talks on Gazprom-Ukraine Gas Contract in Brussels Today…Ships Docking in Azov Down 50%...Germans, French to Monitor Freedom of Shipping?... Dobrobut Wants to Buy Boris…Avdiivka Coke Plant Back to Pre-War Levels
US-based Westinghouse has authorized Energoatom to use its technology to build a nuclear fuel plant in Ukraine, Igor Nasalik, Minister of Energy and Coal Industry, told the Rada Friday. At present, a Westinghouse plant in Sweden supplies 46% of nuclear fuel used in Ukraine's 15 VVER reactors. Russia's state-owned TVEL Fuel Company supplies the other 54%. Nuclear power supplies about one half of Ukraine's electricity.
China Nuclear Fuel Corporation has expressed interest in buying out Russia's half ownership of Ukraine's frozen fuel fabrication project. Half built in Smolin, Kirovhrad region, the plant was started by TVEL and Energoatom's Nuclear Fuel unit before Russia's 2014 annexation of Crimea. , Pressured to cut nuclear ties with Russia, Nasalik said Friday that, with Westinghouse technology, Ukraine could make its own fuel "within three years."
Three-way Russia-Ukraine-EU talks take place today in Brussels to work on replacing Gazprom's gas transit contract. The 10-year contract expires at the end of this year. In the first meeting in six months, talks are to be attended by Russia's Energy Minister Alexander Novak and Deputy Head of Gazprom Alexander Medvedev and by Ukraine's Foreign Minister Pavel Klimkin and Naftogaz CEO Andriy Kobolyev. The European Commission will be represented by Maroš Šefčovič. He takes leave from talks in February and March to run for president of his native Slovakia.
In the first half of January, only eight ships docked at Ukraine's Sea of Azov ports – half the average of the same period 2016-2018, Andriy Klymenko, chairman of the Maidan of Foreign Affairs, tells Ukrinform. "There are now [shipping] companies that indicate on their sites that they are not sending their vessels to Libya, Iran and the Sea of ​​Azov," he says, referring Mariupol and Berdyansk ports.  He cites research by BlackSeaNews, that shows average waiting times for Ukraine-bound ships to traverse the Kerch Strait from the Black Sea quadrupled – from 28.4 hours in July to 124.2 hours in November.
Cargo handled by Berdyansk port dropped by 24% last year, to 1.8 million tons, reports the Center for Transportation Strategies. Grain dropped by 12% and metals by 43%. Last year, cargo handled by Mariupol, Ukraine's 5th busiest port, dropped by 10%.
Germany and France are willing to monitor ship traffic through the Kerch Strait, Germany's Foreign Minister Heiko Maas said Friday in Kyiv. Fresh from meetings in Moscow, he said that Russia "must permanently ensure freedom of passage" through the Kerch Strait to the Azov, a binational sea. In Moscow, Russia's Foreign Minister Lavrov told reporters that President Putin had agreed last month to a proposal by German Chancellor Angela Merkel for German experts to monitor the strait.
Russia raises shipping costs in the Black Sea by closing waters off Crimea for 'drills', Ukraine's Defense Minister Stepan Poltorak tells Priamiy TV Channel. "Unfortunately, Russia continues its creeping offensive not only in the Azov Sea, but also in the Black Sea," he says. "Every day, they close a huge territory of the sea coast under the pretext of conducting drills, under the pretext of testing weapons and equipment. And this happens in order to maximally obstruct the movement of merchant ships…when they bypass the training area, the cost of the products they transport is much higher."
Containers were the fastest growing segment of cargo handled by Ukrainian ports last year, according to analysis by the Center for Transportation Strategies. While overall cargo was up 2%, container cargo grew by 19%, to 846,500 units. The two big ports were: Odesa, up 15%, to almost 600,00 containers; Yuzhne up 78%, to 125,000 containers.
Medical clinic chain Dobrobut wants to buy Boris Hospital, a rival private clinic group in Kyiv. Next month, Ukraine's Antimonopoly Committee will review the planned purchase. Largely owned by Concorde Capital owner Igor Mazepa. Last year,  Dobrobut opened a $3 million clinic in Kyiv. It now plans to open two more clinics in Kyiv and a maternity hospital. In 2014, it lost access to its clinics in Crimea and Donetsk.
Once the target of shelling from secessionist Donetsk, Avdiivka Coke and Chemical Plant, now is running at full capacity, producing almost twice as much coke as in 2017, RFE/RL reports from the plant. Production now is 9,300 tons a day, compared to 5,000 a day in 2017.  A purified form of coal, coke from Avdiivka fuels steelmaking furnaces across eastern Ukraine. Employing 4,000 workers, the plant is one of the largest in Europe. Many workers commute from Russian-controlled Donetsk, a factor that may have prompted local authorities to suspend shelling.
Agro-businesses are the locomotive of Ukraine's agricultural growth, according to new numbers from the State Statistics Service. Behind last year's 8% overall farm production growth, production from agro-businesses grew by 12%, while production from family farms grew by only 2%. In a similar picture for livestock, agro-businesses increased livestock production by 2.8%, while family holdings of livestock decreased by 1.9%
Kherson airport, a candidate for Ryanair and Wizz Air service this summer, increased its passenger flow by 42% last year, to 150,000, reports the Center for Transportation Strategies. Southern Ukraine's closest airport to Crimea, Kherson hopes to win travelers from the occupied peninsula which, due to sanctions, only offers flights to Russia. Last year, almost two thirds of Kherson's travelers flew international.
Ukraine is negotiating visa-free access to 22 new countries, Foreign Minister Pavlo Klimkin tells reporters. If successful, this would give Ukrainian passport holders visa-free access to 150 nations, 78% of the 193 member states of the United Nations. Klimkin also says he backs allowing Ukrainians to hold dual citizenship, with the exception of Russian passport holders. Klimkin backs continuing current restrictions on Russian men visiting Ukraine for as long as the hostilities last.
The Ukraine House opens today alongside the World Economic Forum in Davos to showcase Ukraine's "brains, hands and grains."  Through Friday, forums will held to attract investors in artificial intelligence, emerging markets, renewable energy and fashion. Alexa Chopivsky, executive director of the Ukraine House, said in advance: "We are delighted to amplify Ukraine's voice on the global stage and substantial progress made, resulting in a paradigm shift in investors' perception of Ukraine and its talented people."
For comments and story tips, Brooke is reachable at: jbrooke@ubn.news