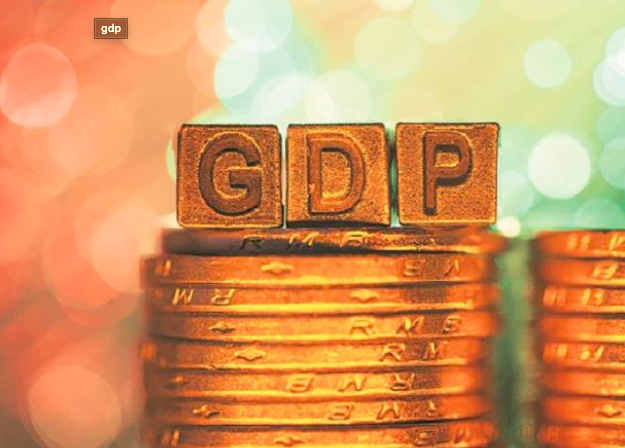 GDP growth fell to a disappointing 1.5% in the last quarter of 2019, according to a flash estimate by the State Statistics Service. This indicates GDP growth was at, or below, the 2018 level of 3.3%. After a slow start – 2.5% for the first quarter – Ukraine's GDP roared ahead in the second quarter, at 4.6%, then fell in the third quarter to 4.1%.
Pulling down the fourth quarter were early fall harvests and lower industrial production, due to weak steel prices, US tariffs and warm weather cutting energy consumption, Timofei Milovanov, minister of Economic Development, Trade and Agriculture, writes on Facebook. Looking ahead, the State Statistics Service reports that indicator of economic sentiment in the first quarter of 2020 is 103, down from 113.4 in the last year quarter of 2019.
Oleksiy Blinov, chief economist for Alfa-Bank Ukraine, writes: "As the slowdown in 4Q19 was associated to some temporary factors (weak harvest of late crops, steel sector slump, mild weather), we expect economic growth to accelerate back already in the first quarter of 2020."
On the lower economic growth number, quotations of Ukraine's GDP-linked warrants fell Friday fell by 1% to 107.9% of the nominal value, reports Interfax-Ukraine. At the new GDP levels, Ukraine's payouts "are very likely to fall below $50 million," writes Blinov of Alfa-Bank. "We expect Ukraine's real GDP to grow another 3.2% in 2020, with domestic demand maintaining strong contribution into economic expansion, supported by low inflation."
Foreign business leaders stressed the need to purge judges and build a Western-standard court system in a meeting Thursday with President Zelenskiy. "I voiced the #1 priority for business – Rule of Law. This, together with trust, transparency, and political will, is the key component for attracting FDI," Andrew Hunder, president of the American Chamber of Commerce in Ukraine, wrote later to members. "I stressed that we have a common goal – to attract $50 billion of foreign direct investment to Ukraine over the next five years."
Zelenskiy promised to institute once-a-month meetings with leaders of the foreign business groups. "Every day we do everything to make the country more attractive — more attractive for business," said the president, a media entrepreneur. "We are doing things that the President and government simply do not do in a modern European country. But we are 'cleaning' Ukraine from all the dirt — and there is too much dirt. You can help us by opening new offices and projects."
Foreign banks are expected to enter Ukraine's foreign exchange market this year, Oleh Churiy, a deputy governor of the National Bank of Ukraine, said Thursday at a meeting with the European Business Association. Commenting on the central bank's decision last week to allow foreign banks to trade in hryvnia, he said: "We expect that by the end of the year five or six foreign banks will enter the market and start [forex] trading." Separately, the central bank reported that foreign holdings of Ukrainian domestic bonds has hit 127 billion UAH, or $5.2 billion. This represents 15.7% of the market.
Russia's most advanced pipe-laying vessel, the Akademik Cherskiy, left the Russia Far East port of Nakhodka on Sunday, listing its destination as Singapore, Bloomberg reports. In January, US sanctions forced Western companies to stop work on the Nord Stream 2 gas pipeline between Russia and German. The 1,200 km line is 94% completed.
The Trump Administration is determined to prevent completion of Nord Stream 2, two US officials said Saturday at the Munich Security Conference. US Secretary of State Michael R. Pompeo told European leaders in a speech: "When Russia suggests that Nord Stream 2 is purely a commercial endeavor, don't be fooled. Consider the deprivations caused in the winters of 2006 and 2008 and 2009 and 2015."
US Energy Secretary Dan Brouillette told Bloomberg TV: "We see this as a geopolitical play on the part of Russia — and we are going to continue to oppose this."
The US plans to allocate up to $1 billion to support the energy independence of the 12 EU members of the Three Seas Initiative, a 5-year-old grouping that stretches from Estonia on the Baltic Baltic to Croatia on the Adriatic, and Romania on the Black Sea. Secretary of State Pompeo made the announcement in Munich. Two months ago, President Zelenskiy said Ukraine wants to join the group.
Nobody Can See Bottom for Europe's Plunging Natural Gas Market headlines a story that says gas prices "are flirting with their lowest level in more than two decades." The culprits: more LNG from the US, gas cargoes diverted from Asia because of the coronavirus slowdown, and the mild Northern Hemisphere that will rule out heavy gas stockpiling this summer.
Heard at the recent European Business Association Global Outlook: Boosting Investments conference:
Farmers are saving money to buy their rented fields. They are cutting purchases of combines and other farm machinery by up to 40%, says Alex Lissitsa, CEO of IMC, a major agrobusiness. He said: "Investments in technology will be suspended in the next two years. Everybody started to save all their money, as it's likely that the banks won't give big loans." This spring the Rada is to pass a limited law allowing Ukrainian farmers to buy and sell up to 10,000 hectares. The market would start in October.
With low inflation, 3-4% GDP growth, and strong foreign currency reserves, Ukraine now enjoys its best macroeconomic situation in 20 years, says Oleksandr Pysaruk, СЕО of Raiffeisen Bank Aval. He adds: "It's the result of an adequate macroeconomic policy made by the government and the National Bank of Ukraine." Due to this policy, he adds: "We can expect a reduction in credit rates to 10-12% for reliable borrowers this year."
In Central Europe, "when something is set for sale there, there are 20-30 interested investors – in Ukraine – it's three to five investors," says Tomas Fiala, a Czech national who is CEO of the investment fund Dragon Capital. Despite this cautious investor environment, Fiala, who is President of the EBA, says: "During the first half of the year, we will close several new deals worth more than $200 million."
Last year, 600,000 people – about 3% of Ukraine's workforce – left the country to find work, Oleksiy Kredisov, managing partner of EY Ukraine, says citing a survey conducted by his professional services company. At the same time, candidates for vacancies inside Ukraine declined 3-fold.
With urbanization taking place at a high rate, BT Invest Ukraine is concentrating its retail development and construction on Kyiv city and region, says Igor Landa, the company CEO. Even though office salaries increased by 10% and construction salaries by 20% last year, his company has 750 vacancies.
From the Editor: The politicians will quibble through the spring on details of a farm land market and  protesters will besiege the Rada, but the real professionals with their feet on the ground are betting that Ukraine will have a land market this fall. Faced with the opportunity to own the land they farm, they are building cash stockpiles. With Best Regards, Jim Brooke jbrooke@ubn.news