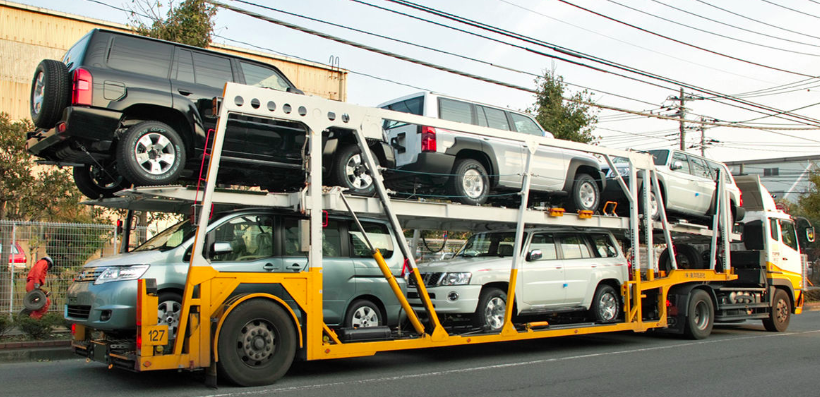 Monday, February 11
Germany's Used Diesel Cars Flow to Ukraine…Ukraine and Russia Now Dominate Durum Wheat Exports…Investors In Oil and Gas Need Online Seismic Data…From Kyiv with Love: IT Hubs for Lviv, Kharkiv and Astana…Banks Make First Profits Since 2013…Online Auctions Sell State Properties, Make Market For Farmland Rents
With diesel bans spreading through Germany cities, 71% of the 51,500 used cars registered in Ukraine last month were diesels. Volkswagen, Opel, Audi and BMW accounted for about half of the imported used cars. Further depressing prices of Germany's 15 million diesel cars, manufacturers are offering trade in deals, offering new, lower emission for older models. In coming years, diesel bans are expected to take effect for the city centers of Athens, Copenhagen, Paris, and Madrid.
American, Canadian, Australian and Argentine farmers: watch out! ProAg, a Texas-based news site warns in article titled: "How Russia and Ukraine Took Over the Wheat Market." Noting that Russia and Ukraine accounted for only 3% of the world trade in hard or 'durum' wheat in 2000, that share is growing to 42% in this marketing year. In a case of trading places, Russia overtook Ukraine by increasing its exports 70-fold since 2000, to 1.3 billion bushels projected for this year. Ukraine is increasing its durum exports 8.5 times to a projected 606 million bushels, within striking distance of the 620 million bushels projected for the US. Durum is largely used for making pasta.
Black Sea exporters have a transportation advantage for about one third of the world's wheat imports – North Africa and Middle East. Accounting for 16% of world wheat imports, North Africa included the world's top wheat importer – Egypt – and the third largest importer – Algeria.
Lack of easily available seismic data is a big obstacle facing foreign investor in Ukraine's 42 oil and gas blocks up for auction this year, warns the Petroleum Economist. "While efforts have been made to digitize the results of old seismic surveys for perusal by potential investors, much of it remains archived on paper and is not easily accessible," the London-based news site reports, drawing on interviews with participants at the recent oil and gas conference in London. "Reserve estimates for swathes of the country's gas-prone acreage, which rely on historic Soviet-era data, may not be accurate, and are better taken as indications of possible rather than proven reserves."
Headlined "Ukraine opens arms to upstream investors," the article approvingly notes free market changes in Ukraine's energy laws, the work here of international gas traders, and the nation's vast gas pipeline system and storage capacity. But with the presidential election looming this spring, Petroleum Economist predicts: "Some investors will prefer to wait until the winners' upstream policies become clear."
Copying Kyiv's UNIT.City, the UFuture Investment Group plans to open similar IT hubs in Lviv and Kharkiv this year and in Kazakhstan next year. By December, Lviv Tech.City is to open with 9,500 square meters of office space and 3,000 square meters of commercial, largely cafes and restaurants, Vasyl Khmelnytsky, founder of UFuture, tells Interfax-Ukraine. Tenants have signed up lease space in the building, on a former factory site in Lviv's southern Frankivskyi district. In Kharkiv, the first phase of the Kharkiv Innovations Campus is to open this year in 3,000 square meters of a larger, modern building. Separately, Khmelnytsky, who was born in Kazakhstan, wrote on Facebook after a visit to the new capital last summer: "We've agreed we will help create an analog of UNIT.City in the center of Astana."
Privat24 Internet customers bought $1.4 million online and sold $400,000 on Thursday, the first day of the new foreign exchange rules. Similarly, they bought €245,000 and sold €131,000, Maria Strashko, head of Foreign Currency for PrivatBank, tells Interfax-Ukraine. At peak times the bank's system processed 20 currency purchase and sale operations per second. Similarly, Oleg Gorokhovsky, co-founder of Monobank, writes on Facebook that his customers opened 6,000 foreign currency 'cards,' instead of the usual 1,000.
Business complaints –largely over tax audits and corporate raiding — spiked up 39% in the last quarter of 2018, to 427, reports Ombudsman Algirdas Shemeta. Of the complaints, 63% were over taxes and customs levies, 14% were about the actions of law enforcement officers, 6% were about actions of regulatory bodies, and 3% were against local governments. Some business people complain that as a presidential term nears its end, some government employees rush to extort money, fearing it will be their last chance.
For investors, an online blacklist of people convicted of corruption and of companies fined for corruption has been created by Ukraine's National Agency on Corruption Prevention. Individuals and companies can also receive good conduct certificates if there is no record to the contrary
After four years of losses, Ukraine's banks collectively earned a profit last year — $775 million. In 2016, the banks lost $1 billion. Part of the profits came from the expansion of retail lending in hryvnia, which increased by about 30%, says Kateryna Rozhkova, first deputy governor of National Bank of Ukraine. Of the nation's 77 banks, 64 were profitable. The most profitable were banks with foreign capital and PrivatBank. The main losses took place at the Russian state capital, which underwent severe restrictions.
Foreign direct investment totaled $2.5 billion last year, reports the National Bank of Ukraine. About $1.5 billion of the total went into the real sector. For an economy the size of Ukraine's — $125 billion – foreign direct investment should be five times higher, over $12 billion economists say.
Mini-privatizations – the sale of state properties under $9 million – is on track, with auctions selling 187 properties in January. During the rest of 2019, 605 more properties are to go on sale, reports the State Property Fund. Started six months ago, the program has brought $25 million to the state treasury and has released hundreds of properties to the private sector.
Since September, rents for 301 state-owned plots of farmland have been set through electronic auction, reports the Justice Ministry. Using Blockchain technology, OpenMarketLand has been the electronic platform, often serving to set land lease prices in a transparent way. So far, the government has netted $1.1 million through the new leasing system.
As fewer and fewer farm households keep cows, purchases of fresh milk from households dropped 12% last year, reports the State Statistics Service. By contrast, processors purchased 1.2% more milk from commercial dairies.
Couriers with the green box backpacks of Uber Eats are fanning out across central Kyiv, delivering meals for 200 restaurants, largely ones without an in-house delivery service. Glovo, a competing delivery service with yellow boxes, is matching Uber Eats offer of free deliveries in February. Later this year, Uber Eats plans to expand to Ukraine's other big five cities: Dnipro, Kharkiv, Lviv, and Odesa.  Uber, the online taxi service, entered Ukraine in the summer of 2016. It is now in seven cities: Kyiv, Odesa, Lviv, Kharkiv, Dnipro, Zaporizhzhya, and Vinnytsia.