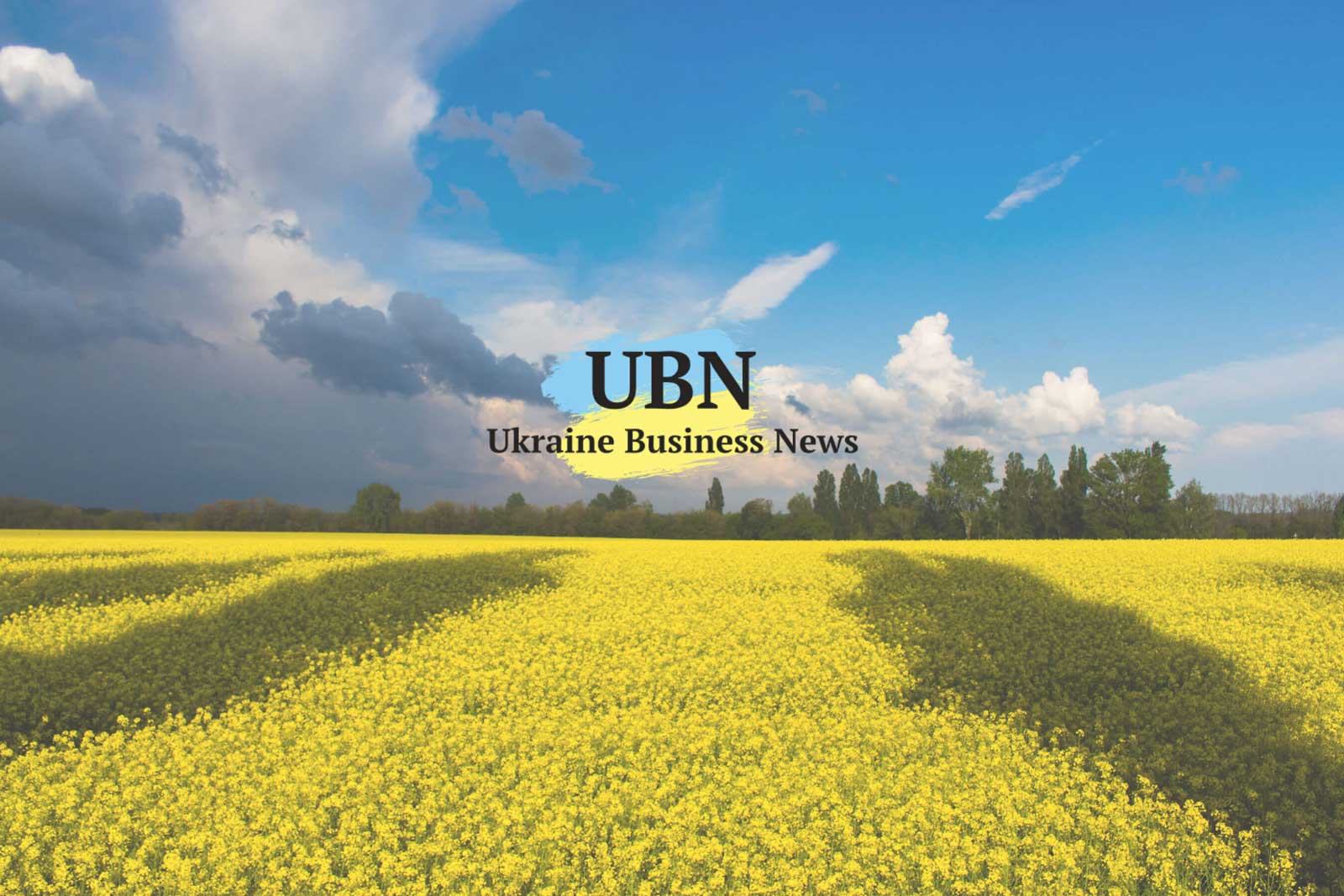 Monday, December 31
Russia Starts to Close Compressor Stations for Ukraine's Gas Pipelines…PM Seeks EU or US Energy Co. to Run Ukraine Pipelines…Russia Bans More Ukraine Imports…About 17% of Ukraine's Workers Are Abroad…German Migration Law Could Draw up to 1 million Ukrainians from Poland
Gazprom has started decommissioning Russian compressor stations on gas pipelines leading to Ukraine, Alexander Babakov, Director General of Gazprom Transgaz Moscow, tells Russian media. Three have been closed since 2017. "In the next two years, we plan to decommission four more," Babakov said of pumping stations that compress gas to push it through pipelines. Ukraine inherited 38,550 km of pipelines from the Soviet Union. The main function is to send Russian gas to Europe. This job that could be largely superseded by the commissioning one year from now of Nord Stream 2, a doubling of an existing Russia-Germany pipeline.
Phasing out deliveries to Ukraine's pipelines will leave Europe's dangerously dependent on Russia-Germany pipelines, Andriy Kobolyev, CEO of Naftogaz, tells Interfax-Ukraine. He notes that in recent years, Ukraine pipelines compensated for Russian delivery gaps caused by accidents or pipeline maintenance. He said Gazprom suffered eight major pipeline accidents in 2018, while there were none in Ukraine. In a warning to the EU, Kobolyev said: "Accident statistics on gas pipelines of Russia and their actions to reduce the gas infrastructure in the Ukrainian direction are eloquent." Kobolyev says Ukraine derives up to 3% of its GDP from gas transit fees.
German leaders say some Russian gas must continue to go through Ukraine. Russians officials refuse to make a commitment. The EU is pressuring Russia and Ukraine to negotiate a new gas transit contract to replace one that expires Dec. 31, 2019. Tomorrow, to make Ukraine's pipeline system competitive with Nord Stream 2, Naftogaz cuts in half the tariffs at all pipeline entry points, to $6.28 per 1,000 cubic meters. Through Oct. 1, the volume of Russian gas shipped through Ukraine's pipelines, dropped by 7% compared to the same period last year, to 65.4 billion cubic meters. The drop cost Naftogaz $89 million in lost revenues.
Under strong EU pressure, Ukraine will split up natural gas production and transportation operations, promising to adopt the legal framework in the first few months of 2019, S&P Global Platts reports from Kyiv. Janez Kopač, the Energy Community Secretariat director, says: "Unbundling should be designed in a way that the transmission system operator can be certified before the end of next year." Failure to 'unbundle' according to EU rules, will give an advantage to the Nord Stream 2 Russia-Germany gas line if it is commissioned on schedule, one year from now.
With the clock ticking toward unbundling, Prime Minister Groysman says his government is "keen on finding a serious authoritative European or U.S. partner for joint management of the GTS." Referring to the Gas Transmission System, he tells Interfax-Ukraine: "Our European partners are interested in receiving gas, and we are interested in ensuring transportation volumes, so we are both interested in joint management." To comply with the EU's Third Energy Package, Ukraine is to hand gas transmission over to a new operator company — Mahistralny Gazoprovody Ukrainy, or Ukrainian Main Gas Pipelines.
Russia expanded its ban on imports from Ukraine Saturday, saying it would halt $510 million worth of annual imports of food, raw materials and industrial and farm products. The wide ranging list includes wines, candy tractors, transformers, gas turbine, paper, wallpaper, gravel, crushed stone, and sunflower oil.
Highlighting Russia's unreliability as a trading partner for Ukrainian exporters, the ban is expected to spur further market diversification. With China-Ukraine trade growing by 20% a year, China may displace Russia as Ukraine's largest national trading partner by 2020. Already, the EU as a group is Ukraine's largest bloc trading partner, accounting for 40% of Ukraine's foreign trade. Last year, Russia exported to Ukraine $7.2 billion worth of goods – almost double the amount of Ukrainian goods bought by Russia — $3.9 billion.
About 3.2 million Ukrainians work abroad on a permanent basis, calculates the Ministry of Social Policy. With 16 million Ukrainians working inside Ukraine, this would mean that 17% of the total workforce is abroad, largely in the EU. The ministry reports that "7 to 9 million people a year participate in the migration process." Many work part time in the EU under the new 90-day visa free tourism rules.
ZPP, Poland's Union of Entrepreneurs and Employers, fears that 500,000 Ukrainians working in Poland would migrate to Germany if the Bundestag passes a liberalized immigration bill in 2019. "According to our moderate scenario, which we consider realistic, 500,000 Ukrainians will leave the Polish labor market," Jakub Binkowski, ZPP spokesman, tells Germany's Die Welt news site. "According to our negative scenario, it would be twice as many." There are about 2 million Ukrainians working in Poland.
Under a draft bill passed Dec. 19 by Germany's Federal Cabinet, a minimal knowledge of German language would be a requirement for non-EU citizens to work in Germany. In Ukraine, German is the second most popular foreign language of study, after English. Germany is home to the world's fifth largest population of people studying German as a foreign language.
In Poland, to provide consular services to all Ukrainians within 2-hour drives of their homes, Ukraine plans to open a third consulate general, in Wroclaw, and to expand the number of honorary consulates to nine, adding Katowice and Kielce, Ukraine's ambassador to Poland, Andriy Deshchytsia, tells Ukrinform. Today, in addition to the embassy in Warsaw, Ukraine has consulate generals in Gdansk and Krakow.
Ukrlandfarming believes it can fill its 2019 labor needs – 2,000 workers – by courting graduating high school students and offering them training with the farm group, Nataliya Romanenko, HR director, tells Business news site. She complains that Ukraine's ratio of university students to vocational students is 70/30 – the reverse of the EU. "Lack of work is becoming less and less a determining factor for migration," she says. "There are vacancies, even a decent salary…but hiring staff, especially in Western Ukraine, is very not easy."
In real terms, Ukraine's average monthly wage in November was 11.4% higher than one year earlier, reports the State Statistics Service. Prime Minister Groysman predicts that the wage will end 2018 at 10,000 hryvnia or $357.
As many as 2,500 IT specialists returned to Ukraine in 2018, says Dmitry Ovcharenko, acting executive director of the Ukraine IT Association. Similarly, the percentage of IT workers emigrating has dropped from 10% in 2015 to less than 4% in 2018, reports the IT Association of the Better Regulation Delivery Office. As Ukraine recruits IT workers from Belarus and Moldova, salaries here rise. With most IT workers paying only 5% in income taxes, post-tax salaries in Ukraine are comparable to post-tax salaries in Poland.
For comments and story tips, Brooke is reachable at: jbrooke@ubn.news