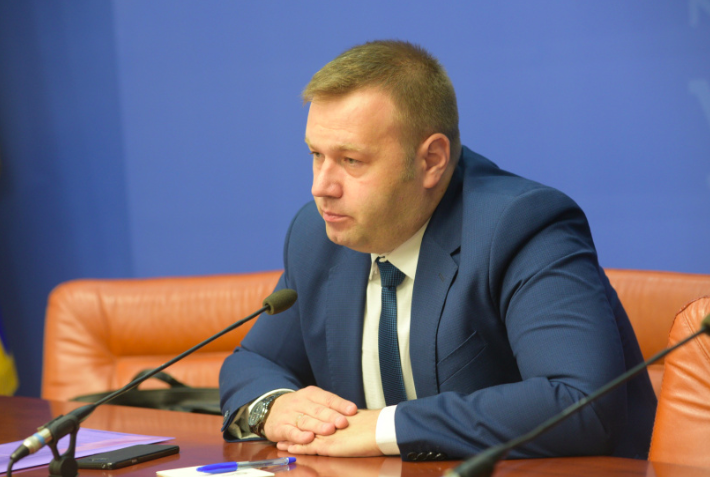 Monday, December 23
5-Year Russia-Ukraine Gas Transit Deal to be Signed This Week...Starting in 2021, Minimal Volumes to Drop in Half...Russia to Pay Ukraine $2.9 Billion by Sunday...After 4-Year Break, Ukraine to Resume Gas Purchases from Gazprom...Deal to Cut Gas Prices, Strengthen Hryvnia...
By Sunday, Russia and Ukraine are to sign a 5-year deal to keep Russian gas flowing across Ukraine through 2024, the length of the Zelenskiy presidency. In addition, Russia is to pay Ukraine $2.9 billion by next Sunday in return for Ukraine dropping all legal disputes and claims over gas deliveries. The deal has an option for both parties to renew after five years, Ukraine's Energy Minister Oleksiy Orzhel told reporters Saturday.
Under the deal, Russia is to send a minimum of 65 billion cubic meters of gas through Ukraine in 2020, three-quarters of last year's 87 bcm. This would mean that Ukraine's transit income would drop to $2.25 billion in 2020, down from $3 billion this year. For 2021 to 2024, Gazprom commits to sending a minimum of 40 bcm a year. Last year, Gazprom sent about 200 bcm of gas to Europe, using several east-west pipelines. Due to lower volumes, the transit tariff is to increase, Orzhel said.
As part of a package deal, Naftogaz will withdraw its new Stockholm arbitration claim to recover US$12 billion from Gazprom, Yuriy Vitrenko, Naftogaz executive director, told reporters Saturday. The new deal has "an option that suggests the full settlement of all claims from all sides," he said. "This means that there will be no open claims on either side after this package solution has been introduced." He said this package does not include claims against Russia for $5 billion over the 2014 seizure of Naftogaz's Blask Sea platforms and Crimea assets.
Opening the door for Ukraine to buy Russian gas again, the contract allows for Ukraine to buy Russian gas at European Hub prices. Volume discounts would be allowed. Four years ago, Ukraine stopped buying gas from Gazprom. Since then, Ukraine has bought Russian gas, largely at the Slovakia hub, through brokers.
Several Ukrainian companies already have signed contracts with Gazprom for the supply of gas starting on Jan. 1, reports Interfax-Ukraine. Noting that the overall deal must be signed by Sunday, Naftogaz CEO Andriy Kobolyev said: "I will not be surprised if on Jan. 1 we see Gazprom Export as a supplier of gas for large Ukrainian consumers, enterprises in various fields." He added: "As soon as we introduce European standards for the gas market, Gazprom will be able to enter this market and deliver as much gas to consumers as they wish. Moreover, they can do this quite efficiently if their pricing policies are cheaper than those of European suppliers."
Gas prices in Ukraine will fall with the new contract, Prime Minister Oleksiy Honcharuk predicts on Inter TV. Ukraine "needs this transit, as this will allow us to significantly reduce the price for consumers," he said. "I am very optimistic about the prospects of signing this contract and lowering the price."
The gas deal may further strengthen the hryvnia in 2020, predict officials of Ukraine's Economy Ministry. "We received very good news from the negotiations on gas transit — this gives Ukraine grounds to have a stronger exchange rate," Serhiy Nikolaychuk, Deputy Minister of Economic Development, Trade and Agriculture, said Saturday.  "I think we have every reason to say that the hryvnia will be strengthened." The world's best-performing currency in 2019, the hryvnia has appreciated by 17% over the last year.
From London, Timothy Ash sees the deal as a hint of a Russia-Ukraine détente. He writes: "Hard to understate the significance of this agreement…This would mark the first economic/trade deal of any note between Ukraine and Russia in the period since [the 2014] Euromaidan."
The company building Nord Stream 2 gas pipeline and Russia's Foreign Ministry vowed to complete next year construction of the Russia-Germany Baltic pipeline. Work is 90% complete on the 2,886 km kilometer, $11 billion line, which is to designed to render Ukraine's Russia-EU pipeline redundant. "Completing the project is essential for European supply security," Nord Stream 2 said Saturday. "We together with the companies supporting the project will work on finishing the pipeline as soon as possible." Other partners in Nord Stream 2 are: Austria's OMV (OMVV.VI), the German firms Uniper (UN01.DE) and Wintershall (BASFn.DE), Anglo-Dutch energy major Royal Dutch Shell (RDSa.L) and France's Engie (ENGIE.PA). Russia Foreign Ministry said Moscow "will continue to implement its economic projects regardless of anyone's sanctions."
Allseas, the Swiss-Dutch company laying the pipe, stopped work Friday, hours after President Trump signed a bill sanctioning companies working on the line. Two days earlier, U.S. Senators Ted Cruz and Ron Johnson sent a letter to Allseas CEO Edward Heerema, saying the sanctions bill was "passed specifically to immediately halt your company's work on Nord Stream 2."  They added: "The consequences of your company continuing to do the work for even a single day after the President signs the sanctions legislation would expose your company to crushing and potentially fatal legal and economic sanctions."
With Allseas withdrawing its two pipeline laying vessels, the Solitaire and the Pioneering Spirit, Russia will have to find alternative ships to complete the line in Danish waters, near Bornholm Island. S&P Global Platts Analytics, writes that Russia's pipeline laying barge, the Fortuna probably will not be allowed to work in Danish waters because it does not have Dynamic Positioning, a stabilizing system required by Danish law. Russia's Akademik Chersky has this system, but it is in the Far East – a two month sea voyage away. S&P writes: "While the most challenging parts of Nord Stream 2 have been laid in water depths of around 200 meters, the remaining section in Danish waters at 90 meters depth remains complicated."
Today, President Putin launches rail traffic over the Kerch Strait bridge, which links Crimea with the Russian mainland. In connection with the ceremony, Russia closed the strait to shipping four days, through tomorrow.
While photos of the empty highway bridge are a common sight, lines of cars and buses stretch for kilometers in front of Polish-Ukraine border crossings as hundreds of thousands of Ukrainian migrant workers come home for the Christmas/New Year's holidays. With the busiest crossings operating at double their design capacity, the Krakovets crossing is processing 140 vehicles an hour, reports the Western division of Ukraine's State Border Service.
Starting this week, rail passengers traveling between Lviv and Poland will undergo passport checks as they roll toward the border. By having Border Guard officers on trains, passengers save as much as two hours in travel time. The Border Guard Service plans to process 10 east-west trains a day, carrying a maximum of 6,250 people. Trains to Poland are often sold out because the land alternatives, highway crossings, are so time-consuming.
From the Editor: UBN is looking for long-term sponsors interested in placing their company in front of our growing international investor audience. We are updating our information package on our readership, sponsorship offerings, and pricing. To learn more, please contact Peter Atwood, UBN Business Development Director, at patwood@ubn.news.