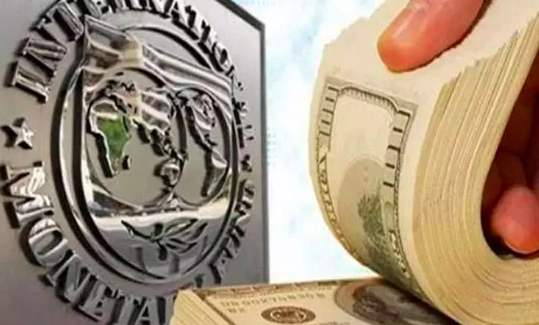 Monday, August 12
Central Bank: Ukraine to Seek 4-year, $10 billion IMF Deal...Japan Agency Upgrades Ukraine...Deflation in June, July...Turkey to Back Turkish Construction in Ukraine in the 2020s....Danish Delays Costing Gazprom 8 Months and $740 million...Ze to Meet Trump, Netanyahu...Chinese Get 60% of E-Visas...Airbnb Saps Kyiv Hotels
Ukraine should seek this fall a new IMF support program of up to $10 billion and lasting up to four years, Dmytro Sologub, a deputy governor of the National Bank of Ukraine, tells FinancialObserver.eu website. An IMF deal would reassure investors and unlock as much as $1 billion a year in World Bank and EU aid, he says. The major financial obstacle ahead, he says, is cleaning up the mountain of nonperforming loans at the state-held banks.
In July, the National Bank of Ukraine became the eighth central bank in the world to publish its key interest rate forecast. As posted on the new NBU website it is to drop from 17% today to 15% at the end of this year. By the end of next year, it is to his 9%, and 8% by late 2021.
Japan's rating agency Rating and Investment Information, or R&I, has upgraded Ukraine's sovereign credit rating by two notches, from CCC + to B. "The political stability of the elections will allow the government to focus on its political programs, which can be highly appreciated," the agency said Friday in Tokyo. From New York, the Moody rating is Caa1. S&P and Fitch give a rating of B-.
From London, Timothy Ash writes: "Seems reasonable and a clear message to the other rating agencies, which have it on triple CCC. It does not make sense to rate Ukraine triple CCC four years after the debt restructuring, with the public sector debt ratio sub 60%, and moderate twin deficits of sub 2% of GDP, and now with NBU reserves approaching four months. Straight single B seems more logical."
Deflation in July and June canceled out inflation in April and May, keeping July-over-July inflation at 9.1%, report the State Statistics Service. Keeping inflation under control for July, vegetable prices dropped 13.6% compared to June, and Naftogaz cut gas prices to households by 10.4%, following a Europe-wide drop.
The hryvnia will weaken 7% against the dollar by Nov. 1 and by mid-February will be at 27.90, the level of the start of this year, according to a Reuters poll of Ukrainian economists. However, a similar expert poll last winter failed to predict this year's 9% strengthening of the hryvnia. The difference was largely a net $3.5 billion invested by foreigners in hryvnia bonds since January. Now, economists forecast the Finance Ministry will cap bond sales and suppress yields, currently at 16-18%, double the inflation rate.
Turkey's government will back Turkish construction firms in Ukraine, now that "the country is on the brink of a new investment initiative," Turkey's Trade Minister Ruhsar Pekcan said Friday at the Turkey-Ukraine Business Forum in Istanbul. "Turkish construction firms have so far undertaken $5.9 billion in projects in Ukraine," she said, reports Daily Sabah, a pro-government daily. "As the Turkish government, we will support Turkish firms for their contribution to the economic growth and development of Ukraine."
Ukraine fell off Russia's list of top 10 trading partners during the first half of this year, with Kazakhstan taking its place, reports Kommersant, the Moscow business newspaper. During the first half of this year, Ukraine's trade with Russia was $6.9 billion, just over one-third of the $18.5 billion recorded in the first half of 2014. Kazakhstan traded $8.9 billion with Russia during the first half. Over the last five years, trade with all of Russia's top 10 trading partners dropped, with the exception of China.
Denmark's holdup of permits for Russia's Nord Stream 2 trans-Baltic gas pipeline will cost the project an extra $740 million and delay completion until fall 2020, reports Reuters, citing a letter from the pipeline company to the Danish Energy Agency. Gazprom says the 1,230 pipeline is 70% built, but the Danes are holding up construction of a key 150 km segment. In March, Gazprom submitted a third route through Danish economic waters, but the Danish Energy Agency said they would need a new environmental impact study. Nord Stream 2 complained that this was "a deliberate attempt to delay completion of the project."
Ukraine's natural gas consumption dropped by 12% during the first half of this year, compared to the same period in 2018. With consumption down to 16.4 billion cubic meters, domestic production was up 3%, to 10.5 billion cubic meters. Household consumption was down 18% in the first half as residents responded to higher prices and investment in winterizing homes had an impact. With Gazprom behind schedule on Nord Stream 2, analysts believe Russia will not cut off gas transit through Ukraine on Jan. 1, when the 10-year gas transit contract expires.
President Trump expects President Zelenskiy to visit Washington "very soon." Talking to reporters in Washingon, Trump praised Zelenskiy as "a very reasonable guy."  "He wants to see peace in Ukraine," he told reporters on the White House lawn before going on vacation at his New Jersey golf resort.  "I think he is going to make a deal with President Putin."
Israel's Prime Minister Benjamin Netanyahu arrives in Ukraine on Sunday for a two-day visit. He will be the first foreign leader to visit Ukraine since President Zelenskiy's inauguration on May 20. Israel and Ukraine are the only two countries in the world with Jewish prime ministers and presidents. Last week, Zelenskiy signed legislation ratifying the Ukraine-Israel free trade agreement.
Kyiv Boryspil airport was Europe's second-fastest-growing airport in the first half of this year for the mid-size category of 10-25 million passengers a year. Boryspil passenger traffic jumped 20% compared to the first half of 2018, second only to Berlin-Tegel's 25% jump, according to Airports Council International Europe, an industry group. Growth accelerated in July, with Boryspil recording a 26% y-o-y jump, or 1.6 million passengers.
Kyiv next? American Airline starts summer flights next May from Chicago O'Hare to Budapest, Krakov and Prague. Delta stopped its direct flights from New York's JFK to Kyiv Boryspil a decade ago.
Chinese visitors account for 60% of the 20,000 new online e-visas issued by Ukraine's Foreign Ministry since the start of the year. Far behind, are Australians – 12% — and Saudis – 9%. About 85% of the visas are issued to tourists. The visas are available to the citizens of 52 countries.
Kyiv hotel occupancies dropped by one percentage point during the first half of last, to 48%, reports Jones LaSalle. The real estate consultancy blamed the drop on the fall in business travel after December's martial law and a travel spike last May for the Champions League football final. in Kyiv. The average rate for staying in top-end hotels in January-June 2019 fell by 15% compared to the first half of last year, to $153 per room. For mid-segment hotels, the rate fell by 11%, to $69. At the same time, the occupancy of top hotels fell to 43%. For middle hotels, occupancies rose by 1.5 percentage points, to 53%. Depressing the city's hotel business, Airbnb has over 9,000 listings for Kyiv.
From the Editor: Ukraine Business News is now in English, Ukrainian, Russian and German. Check out our website – www.ubn.news. Share with friends and colleagues who want to follow Ukraine, Europe's next Frontier Economy. Best regards Jim Brooke – jbrooke@ubn.news