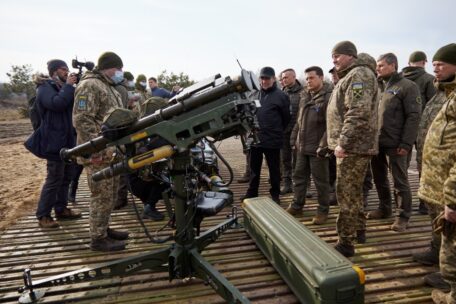 Wednesday, April 6, 2022
Members of the US Congress ask Biden to send more weapons to Ukraine.
 Three dozen lawmakers from a bipartisan group are pushing the Biden administration to provide more weapons to Ukraine's military amid continued demands from Ukrainian President Volodymyr Zelenskyy to help his country with more weapons to defend itself against Russia, reported CNN. Democratic Reps. Andy Kim, Jason Crow, and GOP Rep. Peter Meijer asked for long-range surface-to-air missiles, fighter aircraft, and anti-ship missiles. The lawmakers' request is based on a wish list Ukrainian officials provided Capitol Hill last week and obtained by CNN, laying out 17 areas where Ukraine is seeking additional assistance. The lawmakers' request also includes increasing the supply of Stinger anti-air and Javelin anti-tank missiles to replenish Ukraine's dwindling supply.