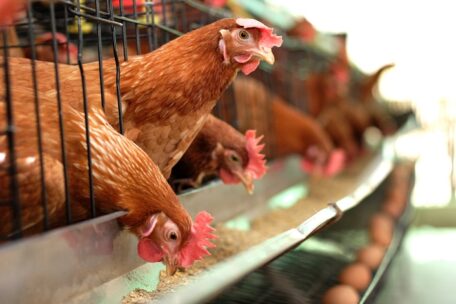 Friday, December 16, 2022
Losses from the destruction of Ukraine's largest poultry farm are estimated at $330M.
Agro-holding Avangard, which owns the largest poultry farm in Ukraine, Chornobaivska, announced that Russian occupiers looted the property and removed the most valuable elements. The company reported that what could not be carried away was damaged or destroyed. The destruction and inability to maintain normal operations has led to the death of 4.4 million birds from thirst and hunger. The death of this many birds without the ability to dispose of them properly is an extraordinary event and, in fact, an ecological disaster, the report says. The company's management clarified that the agricultural holding's total losses resulting from Russian aggression are currently estimated at approximately $330M. Losses from the death of poultry amount to about $20M, stolen equipment worth $150M, and lost income about $160M.