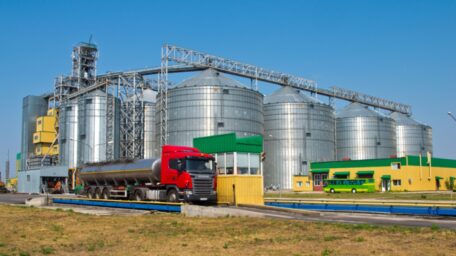 Wednesday, July 27, 2022
Kernel reduced port transshipment of agricultural products by 11%.
According to the results of the 2022 fiscal year, the Kernel company reduced the transshipment of cargo for export through its port terminals compared to the 2021 fiscal year by 11% to 7.27 million tons, Ports of Ukraine reports. As of July 22, approximately 5% of the company's product is stored in regions temporarily controlled by Russia. Despite the hostilities, the new Kernel granaries were almost undamaged, except for two silos with a combined single storage capacity of 74,000 tons, which were severely damaged in the spring of 2022. Currently, four of the group's nine plants are operating, with two plants resuming oilseed processing in April and May, respectively, and two others are resuming operations in June.