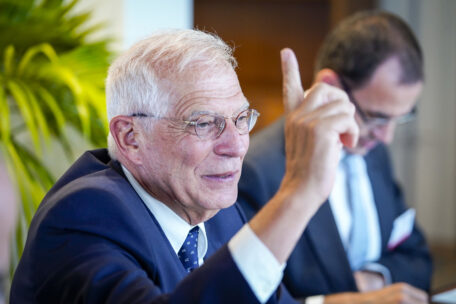 Tuesday, May 10, 2022
Josep Borrell suggests using Russia's foreign exchange reserves to rebuild Ukraine.
 EU countries should consider confiscating frozen Russian foreign exchange reserves to cover Ukraine's reconstruction costs after the war, reported the FT. According to Borrel, since the Taliban came to power in Afghanistan, the US has taken control of billions of dollars in assets owned by the Central Bank of Afghanistan to make payments to victims of terrorism and pay for humanitarian aid. He added that it would be logical to consider such steps with Russia's frozen reserves to finance Ukraine's reconstruction. At the start of the Russian-Ukrainian war, the EU and its allies in the West froze hundreds of billions of dollars in foreign exchange reserves held by Russia's central bank. Since the war, Western sanctions against the Russian Federation's Central Bank has frozen about $300B of its more than $600B in foreign exchange reserves.