In January, Ukrainians increased their purchases of foreign currency to a record amount.
Friday, February 3, 2023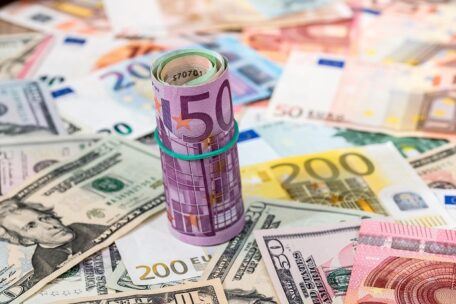 In January 2023, Ukraine's population sold cash and non-cash currency to commercial banks for $1.2B and bought $1.8B. The net purchase of currency amounted to $564M. Thus, in January, Ukrainians increased their purchase of currency by $100.3M compared to December, when they bought $463.7M, according to NBU data. The volume of currency purchases in January 2023 is the highest in recent years. A similar demand was recorded only in April 2021, when Ukrainians bought $545.9M. The data shows that more than half of the demand ($370.5M) in January 2023 was for non-cash currency, which Ukrainians bought from banks at close to the official rate (UAH 36.6/$1), while on the cash market, the exchange rate fluctuates around the level of about UAH 40.5/$1.
Support UBN team