In 2022, Ukraine has imported almost 500 million cubic meters of gas.
Wednesday, March 9, 2022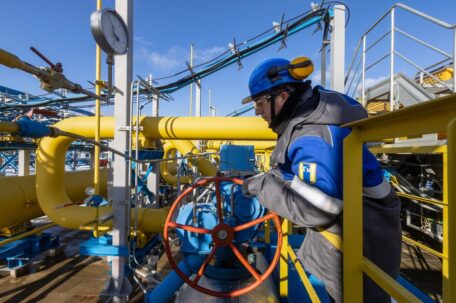 According to the head of the GTS of Ukraine, Serhiy Makogon, the daily gas import is about 9 million cubic meters, where 49% of the total imports come from Hungary, 29% from Slovakia, and 22% from Poland. "Over the past six months, the GTS Operator of Ukraine has almost doubled the amount of guaranteed capacity in Ukraine from 27 million cubic meters to almost 54 million cubic meters. We are working to strengthen Ukraine's energy security," he wrote. According to the OGTSU, gas reserves in the country's underground storage facilities as of March 6 amounted to about 9.7 billion cubic meters. In March, the average daily intake is about 40-45 million cubic meters.
Support UBN team