IMF chief says Ukraine manages its finances well but needs more money.
Wednesday, October 26, 2022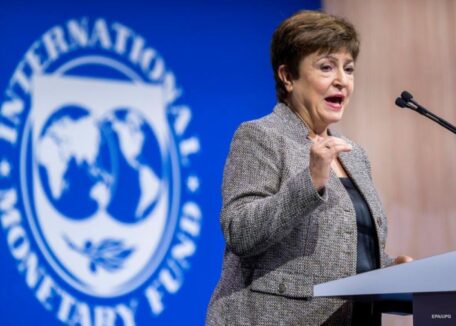 International Monetary Fund Managing Director Kristalina Georgieva said that while Ukraine has managed its economy responsibly, huge sums will be needed to support the country. Ukraine will require $3B a month in a best-case scenario. However, that figure could climb to $5B with additional gas imports and reconstruction funding, Georgieva said at the Berlin conference. At the same time, Ukrainian President Zelenskyy urged allies to immediately provide his country with financial support. The government needs $17B for a quick recovery "as we have not got a single cent," Zelenskyy told International Expert Conference on the Recovery, Reconstruction, and Modernization of Ukraine in Berlin in a video address.
Support UBN team