KANIV — On Saturday, Ukraine and the Ukrainian diaspora around the world will conduct a global flashmob to support the imprisoned cinema-maker.

Oleg Sentsov became the first laureate of the Ukrainian ID Award, founded by International Economic and Humanitarian Forum Ukrainian ID.
The film maker is recognized for his unbreakable will in defending the ideals of freedom.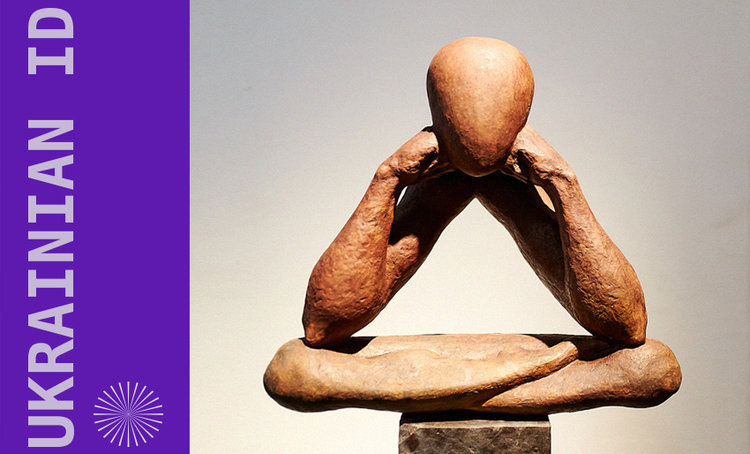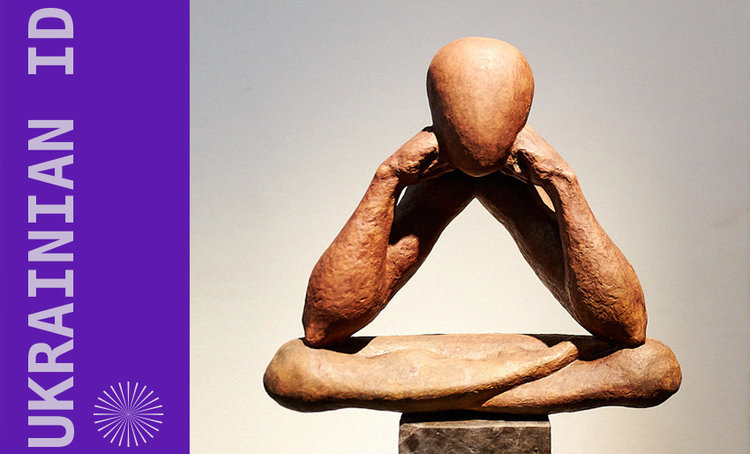 The announcement was planned for July 7 during the solemn award ceremony of the Ukrainian ID Forum. However, as stated by Forum President Nataliia Zabolotna, the health condition of the cinema-maker, who started his hunger strike in Russian prison on May 14, demand urgent actions for the release of Oleg Sentsov.
"Oleg Sentsov is a man of culture, a Ukrainian filmmaker who became the symbol of relentless struggle for freedom and civil dignity all-over the world. We planned to announce his award on July 7, along with other laureates of the Ukrainian ID Awards. But we cannot waste a day, not even a minute, for supporting and enhancing pressure on Russian authorities who cynically continue to imprison and isolate Sentsov — pushing him to the edge of life and death,"  comment the Organizing Committee of the Forum.
Global flashmob #FreeSentsov starts from Tarasova mountain in Kaniv on July 7 at 19:00. It will be joined by the global Ukrainian community.
Organizing Committee of the Ukrainian ID Forum appeals to all Ukrainians regardless of their countries of residence to organize meetings in support of Sentsov–  on main squares of their cities and in front of embassies of the US and Russia.
"From the summit of Tarasova mountain, a sacred place for Ukrainian culture, we appeal to all Ukrainian diaspora to save Oleg Sentsov together. We gather in advance of the July 16 Helsinki meeting of Donald Trump and Vladimir Putin, when Russia's  occupation of Ukraine are to be discussed, along with a de-escalation process between the two states. We ask all Ukrainians everywhere to make Russia believe: human dignity and values of freedom cannot be sold or destroyed, being fought for generations of Ukrainians. We will pressure both the US and Russia to urgently resolve the issue of all Ukrainian political prisoners," stated Nataliia Zabolotna.
She also noted that giving the Ukrainian ID Award to Oleg's representatives in Kaniv, at the Taras Shevchenko Memorial Museum, will be specially symbolic due to the similarities in the fates of both artists.
"In 19th century, Ukrainian poet Taras Shevchenko was imprisoned by the authorities of Russian Empire for his spiritual opposition to its murderous and inhuman policy. In 21st century, a Ukrainian filmmaker is imprisoned by a neo-imperialistic government for the same reasons. They both are heroic incarnations of Ukrainian culture: authentic, inspiring and unbowed. And they both are deemed to be eternal symbols of freedom in the souls of Ukrainian people," underscored Nataliia Zabolotna.
---
Oleg Sentsov – Ukrainian cinema-maker, screenwriter and writer. Was a Euromaidan activist and civil struggle figure against the occupation of the Crimea by Russia. In May 2014 Sentsov was kidnapped by the FSB in Simferopol and arrested for allegedly preparing an act of terror. In 2015 Russian court found him guilty and sentenced him to 20 years at a maximum-security prison. Numerous international organizations and civil society figures recognized the sentence as political and demanded Russian authorities to free him.
On May 14 Oleg Sentsov declared an open-ended hunger strike, demanding to free 64 Ukrainian citizens who were kidnapped and sentenced by Russia for similar political motives.
On June 25, the Secretary General of the Council of Europe, Thorbjørn Jagland, issued an official appeal to Russia's President to pardon Sentsov.
Currently Oleg Sentsov is imprisoned in Corrective Colony No. 8 "White Bear," in Labytnangi, Yamalo-Nenets Autonomous Okrug, north of the Arctic Circle.
---
 International Economic and Humanitarian Forum Ukrainian ID is a dialogue platform initiated by Ukrainian Humanitarian Development Foundation in 2018. The first edition will take place on July 7 in Kaniv. The topic of the Forum is "Roadmap for Tomorrow" to create an action plan for Ukraine and world in modern economic conditions and principles of human security.
Speakers include: John Herbst (director, Atlantic Council's Eurasia Center), Natalie Jaresko (Executive Director of Financial Oversight and Management Board for Puerto Rico, Former Minister of Finance of Ukraine 2014-2016), Dmytro Bondarenko (CEO, "LIGA" Group), Gennadiy Chyzhykov (president, Ukrainian Chamber of Commerce and Industry), Christopher Dickey (world news editor, The Daily Beast), Lilia Hrynevych (Minister of Science and Education of Ukraine), Anna Nemtsova (correspondent, The Daily Beast, Newsweek), Vlasta Shovkovska (chief of "Ty ne odyn" Charitable Foundation 1+1 Media), Michael Bociurkiw (journalist, writer, commentator), Kadie Ward (senior advisor, PLEDDG project), Yurii Tkachenko (Governor of Cherkasy region), Alexa Chopivsky (Executive Director of American Center for a European Ukraine, Executive Director of Ukraine House Davos), Thomas Brunner (managing partner, "AgroPlus – 2006"), Yurii Filyuk (CEO of "23 restaurans" company, co-founder of urban project "Warm City"), Daniel Bilak (Director UkraineInvest and Chief Investment Adviser to the Prime Minister of Ukraine), Costa Vayenas (Director of the Procivis Think Tank at Procivis AG), Pavlo Gvozdenko (Deputy Head of the State Water Resources Agency of Ukraine), James Brooke (founder, Ukraine Business News).
To find out more about the Forum and register for participation, please visit  www.ukr-id.com.
Ukrainian ID Awards – annual award for outstanding achievements and best practices towards prosperity and humanization of the humankind. It is awarded to citizens of any country or organization (except political) who make a great contribution to sustainable development. The author of the sculpture of the Ukrainian ID Awards is a young sculptor from Kharkiv, Serhii Shaulis.