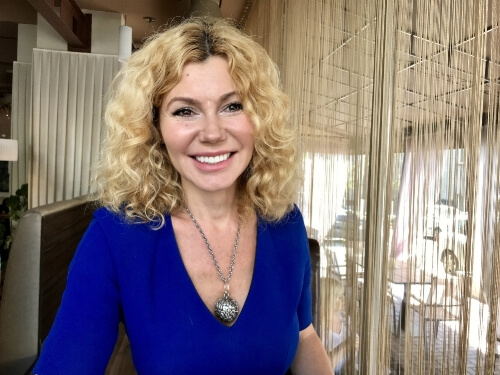 KYIV — Driving through Ukraine, a casual visitor often encounters a depressing feature of the the post-Soviet landscape: boarded up 'Houses of Culture,' libraries working on reduced hours, sports clubs privatized for real estate developments, and children's summer camps disappearing into forests.
Rather than look away, Natalia Zabolotna believes Ukraine should face up to its 'humanitarian deficit.'
"An economy cannot successful if there is a humanitarian deficit," she warned over coffee in Kyiv recently. "A country without culture is just a territory. The Ministry of Culture reported in 2016 that 1,800 libraries were closing.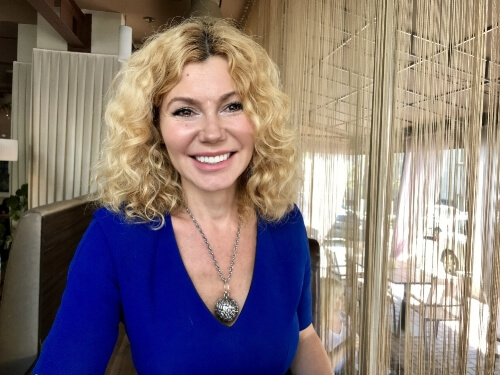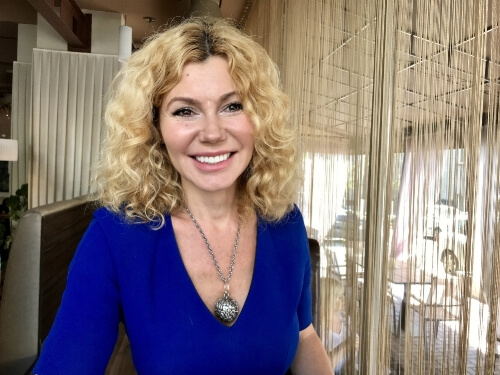 NATALIA ZABOLOTNA, PRESIDENT OF THE UKRAINIAN HUMANITARIAN DEVELOPMENT FOUNDATION, WAS  GENERAL DIRECTOR OF MYSTETSKYI ARSENAL FROM 2010 TO 2016. (PHOTO: JAMES BROOKE)
To focus discussion on reviving and democratizing culture, Zabolotna is holding "Ukrainian ID" a day long "International Economic and Humanitarian Forum."
Following a model successful in Europe and the United States, the Forum will draw panelists and participants out of the capital to the relaxing small city setting of Kaniv, 140 km south of Kyiv. The forum is reminiscent of intellectual and policy retreats held in the Berkshires, a scenic area equidistant from New York and Boston.
Zabolotna believes that by pulling participants away from the distractions of Kyiv, the dialogue will be relaxed, but high level.
Kaniv, a port city on the right bank Dnipro, sets a high standard. It is known nationwide for holding the hilltop grave of Taras Shevchenko, the Shakespeare of Ukraine.
Zabolotna, a pioneering art manager who ran Mystetskyi Arsenal from 2010-2016, is drawing on her connections for high level panelists, including: Volodymyr Omelyan, Infrastructure Minister; Natalie Jaresko, former finance minister;  Diane Francis, editor-at-large of Canada's National Post; and Christopher Dickey, world news editor, The Daily Beast.
Partners include: The Atlantic Council; the US-Ukraine Business Council; the Bohdan Hawrylyshyn Family Foundation and the Canadian Embassy.
Information on participation can be found at the Forum website — http://ukr-id.com