Half of Ukraine's grain is exported at a loss.
Tuesday, February 21, 2023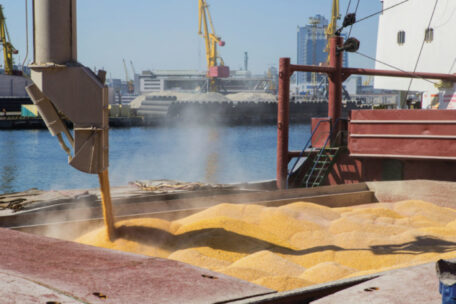 According to the Mirror of the Week analysis, despite the global increase in wheat prices and food risks, half of Ukrainian wheat is exported at a 40% discount. Moreover, the price of Ukrainian corn is about 30% lower. It is noted that with the average price of wheat on the global market at $362 per ton, Ukraine sold wheat to Egypt for an average of $216, to Turkey for $200, and to Greece for $176. The situation is similar with corn: at an average global price of $320 per ton, Ukrainian corn went to Egypt for an average of $212, Bulgaria for $209, and Turkey for $175. However, corn was exported from Ukraine for $100 and sometimes $50 per ton. At the same time, it is emphasized that Russian grain is sold entirely at market prices. Investigators consider the lack of state control over the market to be the reason.
Support UBN team