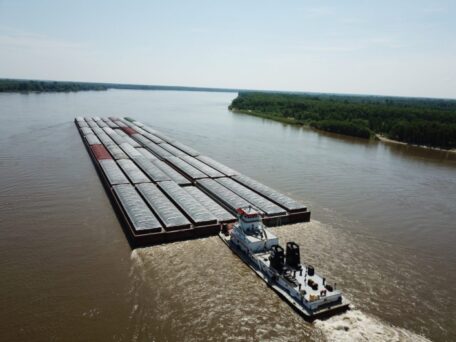 Thursday, June 9, 2022
Grain exports by land and rivers may amount to 50% of pre-war level volume.
 With the effective interaction of domestic and foreign logistics, the volume of grain exports from Ukraine by land and river can be increased to 2.5 million tons. This is nearly 50% of the total pre-war export volume, said Deputy Chairman of the All-Ukrainian Agrarian Council Denis Marchuk. For example, Ukraine exported about 200,000 tons of grain by land and river in March. In May, under new conditions, Ukrainian farmers shipped 1.74 million tons. It is possible that the work of agricultural, transport, and customs infrastructures will continue in the future. In that case, Marchuk said the total volume of exports by land and river corridors could be increased to 50% of the entire pre-war export volume, which amounted to about five million tons.