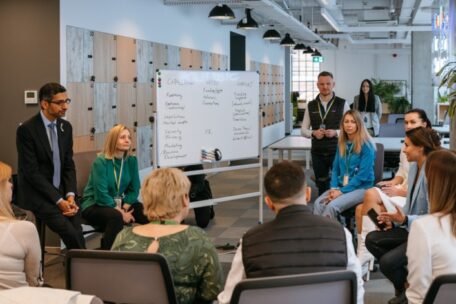 Wednesday, June 1, 2022
Google issues grants for 17 Ukrainian startups.
 Google's Foundation for Ukrainian Startups has announced the first recipients of grants – each of the 17 Ukrainian startups received a grant of up to $100,000. In March, Google announced the creation of the Startups Ukraine Support Fund. This is a $5M Google Support Fund for startups in Ukraine that will allocate non-equity grants in 2022. "Selected startups based in Ukraine will receive up to $100,000 in equity funding and a mentoring program from Google, product support, and loans from Google Cloud," the company said. Startups are selected based on the criteria and interview evaluation, and Ukrainian-based startups that meet the requirements can apply through this link.