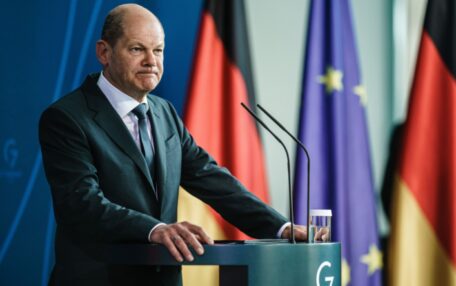 Monday, November 14, 2022
Germany will provide €1B in aid to Ukraine.
The German government has allocated an additional €1B from their 2023 federal budget to support Ukraine. The funds will be spent to ensure cyberspace security. Part of this amount will be directed to support groups that record evidence of human rights violations and war crimes. The additional funds will also go toward providing civil security in the wider region, including protecting journalists in Belarus, Russia, and Ukraine. The funds come amid controversy over whether Germany should step up their military aid to Ukraine, which says it needs offensive combat weapons, including tanks.