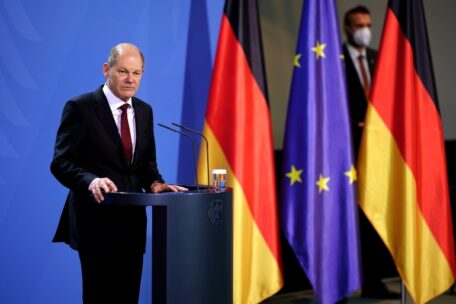 Thursday, March 10, 2022
Germany will not send military aircraft to Ukraine.
Chancellor Olaf Scholz said that Germany would not send military planes to Ukraine. After the United States rejected Poland's offer to hand over MiG-29 aircraft, he remarked, "We have provided all kinds of defense materials and sent the weapons we told you about, but it is also true that we have to think very carefully about what we are doing specifically, and certainly military aircraft are not part of that." Asked whether Germany strongly opposes a ban on Russian energy imports, Scholz said he had been working for several months to reduce the country's dependence on fossil fuel imports.