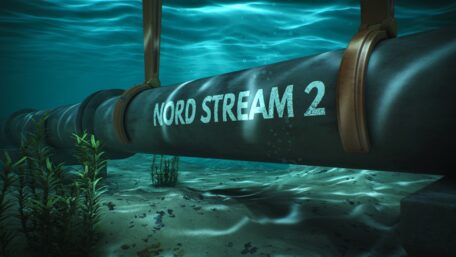 Thursday, May 12, 2022
Germany will not accept gas through Nord Stream 2.
The German government has rejected speculation that it may activate the Nord Stream 2 gas pipeline from Russia to Germany to compensate for gas flow reduction through Ukraine, stated the press secretary of the German Ministry of Energy, Annika Eingorn. According to her, Germany currently receives a quarter less gas transported through Ukraine after the Ukrainian authorities closed the pipeline because the key compressor station was in Russia's hands. Increased supplies partially offset the deficit from Norway and the Netherlands. "Nord Stream 2 died after Russia attacked Ukraine, and no one is thinking of switching back to it," she said. She also noted that most of Russia's gas comes to Germany through the Nord Stream 1 gas pipeline. However, Germany has pledged to stop importing Russian gas no later than 2024.