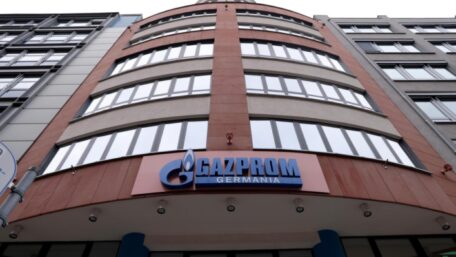 Tuesday, November 15, 2022
Germany will nationalize a subsidiary of Gazprom, and Poland will absorb its assets.
Germany is nationalizing a former subsidiary of Russian Gazprom, which had been engaged in trade and supply of gas to end use consumers. The German government will become the owner of 100% of SEFE Securing Energy for Europe GmbH's shares (formerly known as Gazprom Germania). In addition, Germany will increase the size of this company's loan to cover its €13.8B deficit, according to the Ministry of Economy of Germany website. The department explained that this is necessary due to SEFE's excessive indebtedness and the threat of the company's imminent bankruptcy emperils the security of gas supplies to Germany. In addition, Polish authorities have decided to withdraw Gazprom's stake in Europolgaz, the Polish portion of the Yamal-Europe gas pipeline operator.