Germany will make 18 of the latest RCH-155 self-propelled artillery units for Ukraine.
Monday, September 19, 2022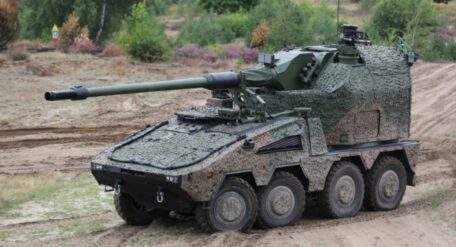 The value of the contract is €216M, writes Welt am Sonntag. On September 16, Ambassador Andriy Melnyk confirmed that the German federal government had approved the request Ukraine submitted two months ago. The manufacturer of the RCH-155 machines is the German corporation Krauss-Maffei Wegmann (KMW). The first artillery units should be expected no earlier than in March 2025. The RCH-155 self-propelled gun is a 155-caliber gun from the PzH 2000 mounted on the base of the eight-wheeled Boxer combat vehicle with a firing range of up to 54 km. The howitzer tower can carry up to 30 shells, and this latest technology can be operated by a small crew of only two people.
Support UBN team