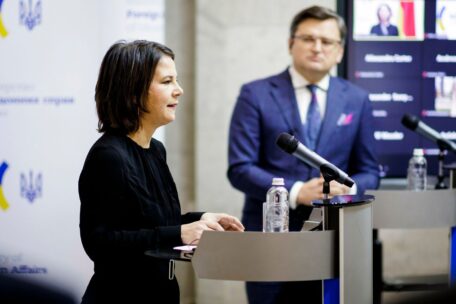 Tuesday, January 18, 2022
Germany plans to open a hydrogen diplomacy bureau in Ukraine.
This was stated by the Minister of Foreign Affairs of Germany, Annalena Baerbock, during a joint press conference with her Ukrainian counterpart Dmytro Kuleba in Kyiv. According to her, Germany will soon open a hydrogen diplomacy office in Kyiv to launch specific projects as quickly as possible. To do this, both countries need massive construction of renewable energy facilities and the use of green hydrogen, said the German Foreign Minister. She added that she plans to meet with Ukrainian officials and hydrogen experts during the current visit, reported Ukrinform.