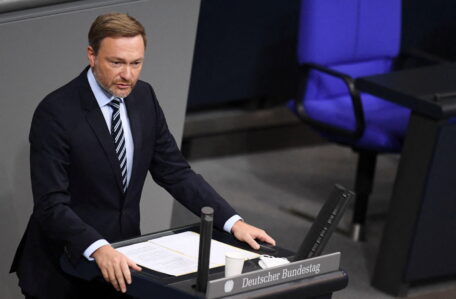 Wednesday, May 18, 2022
Germany is exploring options to confiscate the Central Bank of Russia's assets for the reconstruction of Ukraine.
 German Finance Minister Christian Lindner said he was open to the idea of ​​seizing the Russian Central Bank's assets to finance Ukraine's reconstruction, reported German newspaper Handelsblatt. "I am politically open to the idea of ​​confiscating Russia's foreign assets. We are already discussing this in the G7 and the EU, and the proposals are on the table," Lindner said. However, according to the minister, it is necessary to see what can be done in terms of the law for private Russian assets. According to the latest estimates, Ukraine's damage from Russian aggression amounts to $600-$700 B.