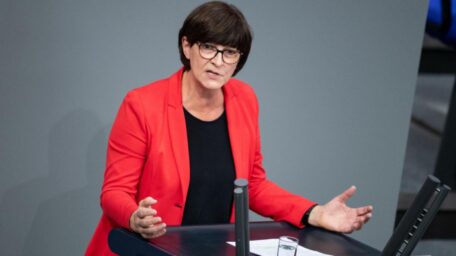 Thursday, October 27, 2022
Germany is discussing a wealth tax to help Ukraine.
The co-chair of the Social Democratic Party of Germany, Saskia Esken, proposed introducing a wealth tax to obtain funds for the reconstruction of Ukraine after the war, writes Spiegel. Dietmar Barch, the leader of the parliamentary faction of the left, has a similar position. "We need pan-European participation of the super-rich. It should not be the case that ordinary taxpayers, who are already suffering from inflation and energy prices, pay the bills for the war alone." Barch also demands that Russia be involved in reconstruction by using the confiscated assets of Russian oligarchs. It is noted that the Social Democratic Party of Germany has long wanted to introduce a wealth tax. The initiative is also supported by the Greens.