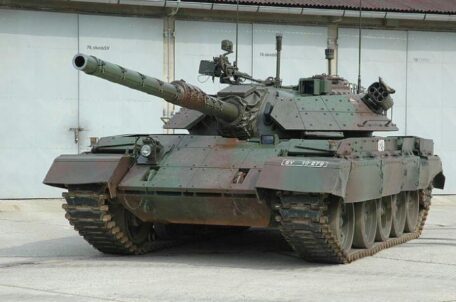 Tuesday, September 20, 2022
Germany has come to an agreement with Slovenia on the transfer of 28 M-55S tanks to Ukraine.
During a telephone call, Slovenian Prime Minister Robert Golob and German Chancellor Olaf Scholz agreed on a circular exchange scheme, as a result of which Ukraine will receive 28 modernized M-55S tanks. During the conversation, Scholz and Golob agreed that Slovenia would receive 35 German trucks and five automobile tanks in exchange for the military vehicles transferred to Ukraine. The M-55S is a modernization of the outdated Soviet T-55 tank, equipped with a 105-mm gun, active armor, and an improved fire control system. The last time Slovenia received modernized T-55s was in 1999, and it had 30 such machines in total.