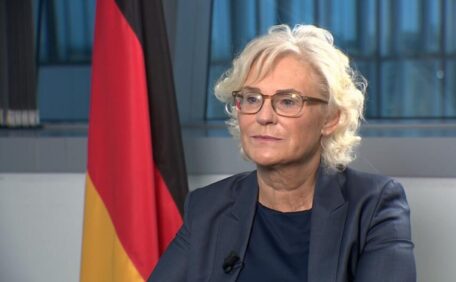 Friday, October 28, 2022
Germany asks Switzerland for permission to re-export weapons to Ukraine.
Germany again appealed to neutral Switzerland to allow it to re-export Swiss-made ammunition to Ukraine for use in the war against Russia. At the beginning of the year, Switzerland rejected a similar request, writes Spiegel. The Ministry of Economy of Switzerland reported that they had received a communication from the German Ministry of Defense. The request is for Gepard anti-aircraft tank ammunition intended for vehicles that Ukraine has already received. Germany is asking Switzerland to issue a license for the re-export of Swiss-made 35 mm ammunition. In April, Berne vetoed the re-export of these munitions. The shells were supplied by Swiss companies to the German military decades ago, but their re-export was blocked after the Swiss government said the supplies would violate Switzerland's neutrality law. Now German Defense Minister Christine Lambrecht has asked her Swiss counterpart, Viola Amherd, to reconsider the decision.