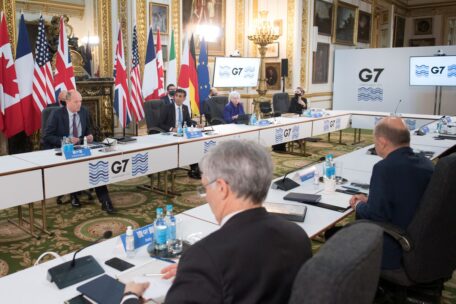 Wednesday, May 18, 2022
G7 finance ministers plan to allocate €15B in aid to Ukraine.
The finance ministers of the G7 want to agree on a €15B financial aid package for Ukraine at a meeting in Bonn this week, reported Reuters. The package will provide three months of short-term financing, mainly in grants that do not need to be repaid. Moreover, the United States has already offered to provide half of the sum, which is $7.5B in grants, noting that G7 ministers want to agree on a joint communiqué at their meeting. Earlier this week, G7 countries discussed a package of financial aid to Ukraine to support the budget in the amount of almost €30B. According to the Finance Minister of Ukraine, Ukraine needs an additional $5B monthly to cover the budget deficit due to a state revenue shortage.