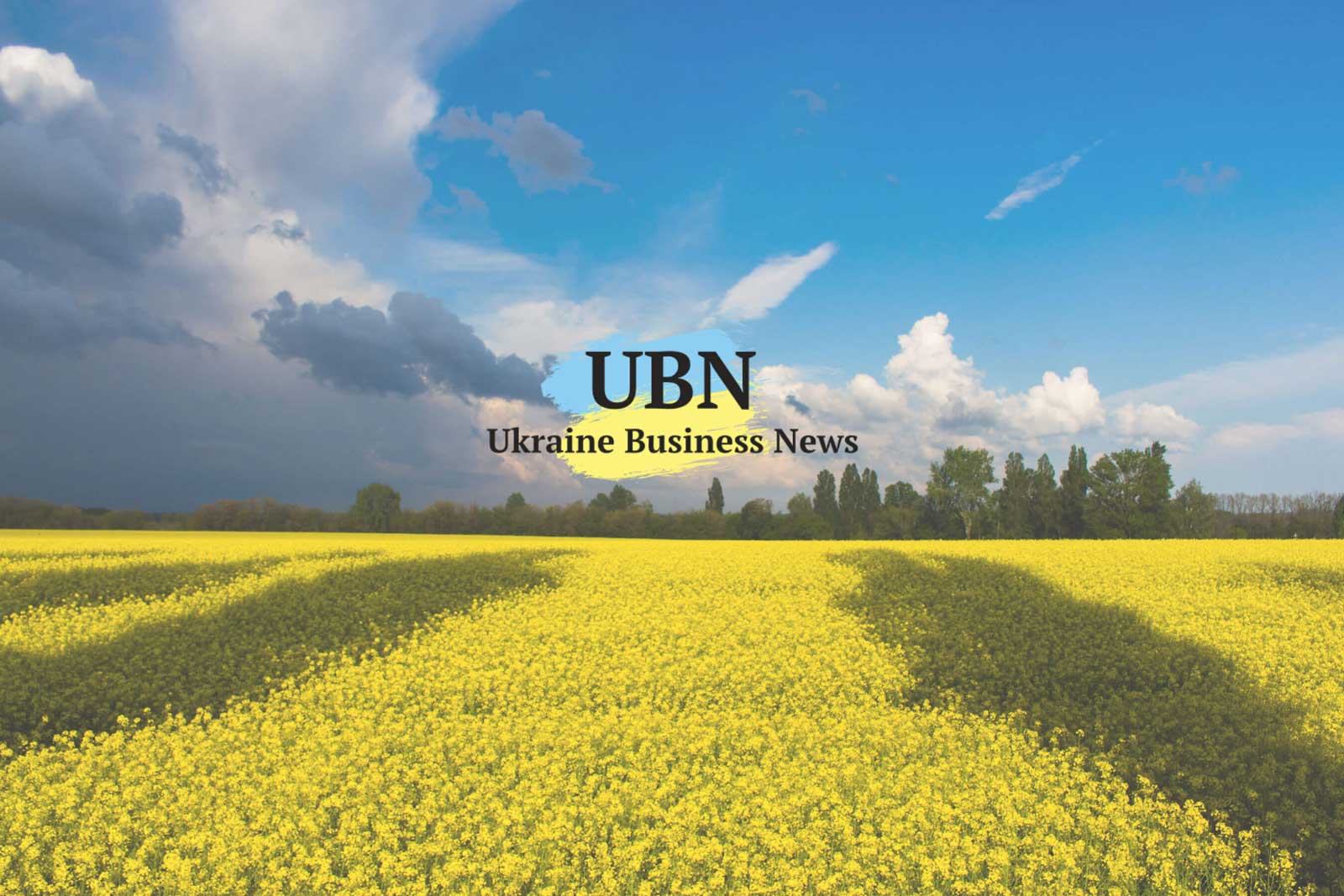 Norway's NBT plans to develop nearly $2 billion worth of wind farms, generating 1.1 gigawatt of power, Joar Viken, CEO of the Oslo-based company, said Thursday at a signing ceremony in Kyiv. With President Poroshenko present, Viken said: "The business climate in Ukraine has visibly improved in recent years, and our decision to enter the Ukrainian market is based on the progress the country has been making."
Last week, NBT received permits to start construction of the first phase: a $431 million, 250 MW farm on the northern shore of Lake Sivash in southern Kherson. NBT says the construction schedule ensures commissioning by December of next year, allowing the project to qualify for the 10 euro cents/kWh green tariff. Germany's Nordex group will supply 64 turbines. Beijing's POWERCHINA will perform most engineering, procurement and construction. NBT has minority stakes in two wind farms in China, totaling 150 MW.
At the signing ceremony, NBT's Viken said his company plans to build an additional 860 MW of wind farms in Ukraine "within the next three years." NBT says the Lake Sivash project will be Ukraine's first wind farm built with non-recourse financing, or financing tied to collateral. Senior debt of $312 million is being arranged by American investment bank JP Morgan. The EBRD is considering a major loan to the project.
Ukrainian farmers expect a bumper corn crop – 30 million tons, a 20% jump from last year, the Ukrainian Agribusiness Club reports. Corn, Ukraine's biggest grain, will compensate for a weak wheat harvest, pulling total grain production up by 4%, for a total harvest of 64 million tons. Petra Lakhaya, market analyst for the Club writes: "Given the high prices in the world market, [this] may allow Ukrainian farmers to achieve high financial returns."
The National Bank of Ukraine raised it key policy rate to 18%, from 17.5%, the sixth hike in one year. One year ago, Ukraine's prime rate was 12.5%. Yakiv Smoliy, the central bank governor, cited inflation fears to justify the hike. He told reporters Thursday: "Carrying out a more stringent monetary policy will allow leveling out the impact of these risks and return inflation to the borders of the target range at the end of 2019 and reach a medium-term target of 5% in 2020." With interest rates high, central bank figures show that most companies self-finance capital investment.
As the IMF mission starts work in Kyiv, Dmytro Sologub, a deputy governor of the National Bank of Ukraine, predicts to reporters that household gas tariffs will go up by 25% this fall and by 15% next year. Raising household gas prices to international market levels is a major sticking point for the IMF. On Thursday afternoon, bank governor Smoliy, met with the visting team, which is led by Ron van Rooden, IMF mission chief for Ukraine. During the mission's two-week stay in Kyiv, the government hopes to negotiate a program to succeed the plan that expires in March. Smoliy told reporters of what may be a $1 billion IMF loan: "We predict that the negotiations will be successful and that we will reach a consensus on getting the next tranche by the end of the year."
Through July, Ukraine received $6.35 billion in remittances from labor migrants, central bank governor Smoliy told reporters Thursday. His figure is based on bank transfers and does not count money carried in cash.
Ukraine's electricity exports are up 21% through August year over year, to $213 million, the State Fiscal Service reports. Top buyers are: Hungary — $127 million; Poland — $49 million; and Moldova — $31 million.
Drillers in Kharkiv discovered last month the third gas field of the year in the region, a formation that could hold 1 billion cubic meters. State gas producer Ukrgazvydobuvannya announced the discovery, following discoveries in Kharkiv region in May and June. Last year, this Naftogaz subsidiary increased its production by 4.4% to 15.2 bcm, slightly more than half of Ukraine's consumption. From that level, the company hopes a stepped up drilling program will increase production by one third, to 20.1 bcm in 2020.
Ignoring a EU demand for free trade in lumber, the Rada approved a bill that calls for stiff penalties for exports of 'rough timber' or round wood logs. Designed to preserve Ukrainian forests and promote the domestic furniture industry, the bill calls for jail sentences up to 12 years for wood smugglers who are repeat offenders. Offering a potential loophole, the bill allows the export of firewood.
France's Ceetrus is building Ukraine's 20th Auchan store in Lviv. Ceetrus, known as Immochan until June, is building Lviv's third Auchan, a 7,000 square meter hypermarket, on Chornovola Street, northern Lviv. Ceetrus says: "The new Auchan shopping center in Lviv will be two-story. On the first floor there will be an Auchan hypermarket and a boutique gallery. On the second floor, there will be innovative co-working space and a restaurant."
In August, Ukraine's high speed InterCity trains carried a record 548,000 passengers. All 854 trains traveled at 100% occupancy, reports Evhen Kravtsov, chairman of Ukrzaliznytsya.
On Sept. 28, Ukrzalinytsia launches its 'Four Capitals' train, traveling from Kyiv to Minsk, Riga and Vilnius. Later this fall, the state railroad plans to launch a new direct international route: Mukachevo, Zakarpattia to Budapest, Hungary.
Through August, passenger traffic through Kyiv Sikorsky airport was up by 69% yoy, to 1.86 million. Of the flow, 97% flew internationally. In August, the most popular destinations were: Sharm-el-Sheikh (Egypt), Warsaw, Minsk, Antalya (Turkey), Ankara, Tivat (Montenegro), and Batumi (Georgia).
Odesa airport gains two new airlines this fall. On Oct. 28, TAROM, Romania's flag carrier starts flights to Bucharest. On Nov. 1, AtlasGlobal Ukraine, subsidiary of Turkey's AtlasGlobal, starts flights to Istanbul.
Construction of a new yacht marina in Odesa is part of a $250 million plan to develop yachting tourism on Ukraine's Black Sea coast, reports IBI Plus, a news site for 'marine industry professionals.' Reporter Eugene Gerden writes: "The Ukrainian government is conducting talks with investors in China and the EU, and it is envisaged that building works for a new marina could begin before the end of this year."
For comments and story tips, Brooke is reachable at: jbrooke@ubn.news