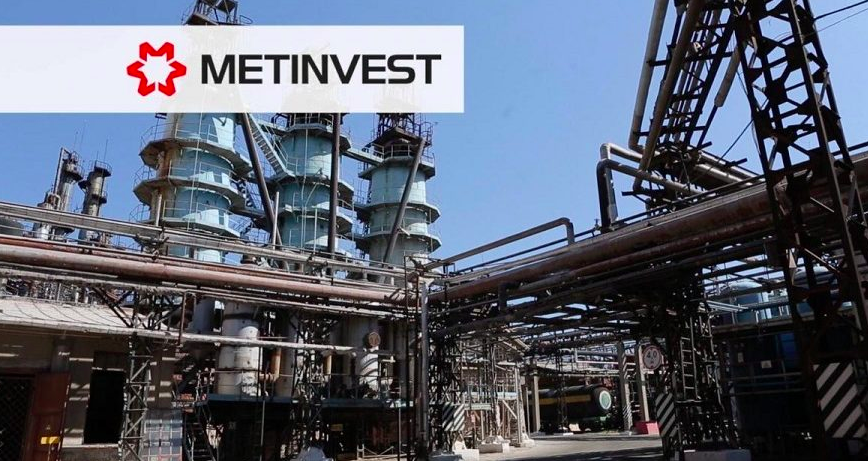 Friday, September 18
Investors Jump on Metinvest Eurobond Offering...Zelenskiy's Siesta on Corruption Fight Could Imperil No Visa with EU...EuroParl Asks Germany to Stop Nord Stream 2...Rada Fails to Back Green Bonds to Pay Wind, Solar Debts...Corona Infections Up, Controls Down...ZAZ to Make Arkana, a Renault SUV for Ukrainian Roads
Demonstrating the financial world's hunger for yield, Metinvest's Eurobond placement was almost five times oversubscribed, a banker told Interfax-Ukraine last night. Ukraine's largest vertically integrated iron mining and steel company, seems to be getting more money cheaper than it expected. Initially looking for $300 million at 8.5%, Metinvest appears to be settling for $333 million worth of seven-year bonds for 7.95-8.05%. For comparison, 10-year US Treasuries carry a yield of .69%
Retreats in Ukraine's anti-corruption fight are prompting one member of the European Parliament to threaten dire consequences. "This won't fly," tweeted Viola von Cramon, a member of the parliament's foreign-affairs committee. "The government is jeopardizing the visa-free regime with the European Union and the next tranche of 1.5 billion-euro ($1.8 billion) assistance."
---
Thank you

 CMS Cameron McKenna Nabarro Olswang

Ukraine for supporting UBN. As part of the mutual collaboration we have launched an 'Investing and Doing Business in Ukraine' brochure. Please follow this link to obtain the full version of the brochure on our website

: https://ubn.news/cms-preview/
---
Backsliding events are:
A Rada vote yesterday to appoint controversial legal experts to a committee to choose a new anti-corruption prosecutor.
A Constitutional Court decision Wednesday that Ukraine's main anti-graft body was set up in 2014 in breach of the constitution.
A Constitutional Court ruling last week that Artem Sytnyk, director of the National Anti-Corruption Bureau, or NABU, was illegally appointed in 2015.
In response, G7 Ambassadors to Ukraine tweeted that Ukraine's government should "demonstrate political will to protect independence" and "integrity" of anti-graft institutions, including NABU. This is key to "ensure corruption does not erode reform progress made so far." Earlier, the US and the EU tweeted a joint statement urging selection of a respected commission to choose the Anti-Corruption Prosecutor. They warned bluntly: "Our further support will depend upon it."
Ukraine anti-corruption drive in doubt after court ruling, The Financial Times headlined yesterday. The report from Kyiv warned: "Maintaining the independence of NABU is a condition for the $5bn lifeline the IMF agreed with Kyiv in May, as well as multibillion-dollar financing from other foreign backers."
The European Parliament voted 532-84 yesterday to approve a non-binding resolution to ask Germany to halt construction of the Nord Stream 2 gas line between Russia and Germany. The document also called on EU Foreign Ministers to draw up a new list of sanctions against Russia when they meet Monday. The legislators' ire was caused by the August 20 poisoning of Russian opposition leader Alexei Navalny. Yesterday, a German lab identified traces of Novichok, a Russian military use nerve agent, on a water bottle retrieved from the Tomsk, in a hotel room occupied by Navalny just before he fell ill on a flight home to Moscow. This week, Navalny emerged from a coma in a Berlin hospital and posted a photo with his wife, Yulia.
With the government debt to solar and wind electricity producers expected to hit $1 billion at the end of this year, the Rada rejected a bill to provide sovereign guarantees to 'green bonds' for repaying the debt. Ukrenergo's past debt is $778 million. This month, the government's Guaranteed Buyer, of GarPok, is paying only one third of new bills.
After the government failed to muster enough votes, Olga Eremina, senior banker for Energy at EBRD's office in Ukraine, said: "At present, we do not see how the government will be able to solve this problem." The bank, a major lender to renewable projects, had planned to contribute €220 million with the European Investment Bank to support a payoff facility. "This reduces both the chance of issuing government bonds, and even less the chance that payments on renewable energy sources will be made in accordance with legal obligations," she said at a conference organized by the European Ukrainian Energy Agency.
With coronavirus infections hitting record rates, Ukraine's Health Minister Maksym Stepanov said yesterday that it is now up to regions to decide on closing schools and mass transit systems. Speaking on the Snidanok z 1+1 TV show, he said shutdowns mandated by Kyiv have been cancelled. In the 24-hour period before 10 a.m. Thursday, a record 3,584 infections were announced. In Kyiv, 379 infections were announced yesterday and 356 on Wednesday. Nationwide, deaths were 60 yesterday and 76 on Wednesday.
The liberalization came after police in one 'Red Zone' city, Ternopil imposed 98 fines for quarantine violations – on school directors, bus drivers and restaurant managers. The City Council responded by refusing to close schools, restaurants and bus service. The Council promised to pay legal fees to fight the fines. President Zelenskiy blamed the rebellion on the upcoming Oct. 25 local elections: "Ahead of local elections, they seek to please people and open up everything, allow them walking around with no masks on."
A return of a strict quarantine would force 42% of surveyed entrepreneurs to close or severely restrict their businesses. A snap survey of 62 owners of small and medium sized businesses was completed Tuesday for the European Business Association. Of the group, only 11% had been able to obtain a loan through "Affordable Loans 5-7-9%", a program started by the government last spring to help small businesses through the lockdown.
Kharkiv Mayor Hennadiy Kernes was flown to Germany yesterday after pneumonia from coronavirus aggravated existing conditions stemming from the 2014 attack on his life. Mayor of Ukraine's second largest city for the last decade, Kernes was expected to be reelected in the Oct. 25 local elections. Other prominent Ukrainians hospitalized this summer for coronavirus include: Ruslan Khomchak, armed forces commander-in-chief; Yulia Tymoshenko, leader of the populist Fatherland Party; and First Lady Olena Zelenska.
Zaporizhia Automobile Building Plant, or ZAZ, will assemble Renault Arkana coupe-crossovers from vehicle kits supplied from Renault's AvtoVAZ plant in Samara, Russia. Designed for the rugged roads of the former Soviet Union, the Arkana has a clearance of 205 mm. The suggested retail price is $16,710. With assembly expected to start this fall, production resumes at a plant that previously produced cars for Chery, Daewoo, GM, and Opel. Last month, Ukraine's car production fell to 38, all at the Eurocar plant in Uzhgorod, reports Ukravtoprom.
Hotel occupancy in Odesa averaged 68% in August, according to a study by HotelMatrix, the Kyiv-based consultancy. The average room rate was $82. At hotels near the sea, it was $103. The survey covered hotels of three stars and above, accounting for a total of 1,700 rooms.
Despite the economic drop, road traffic in Kyiv was up 7% yoy in August, reports the Center for Transportation Strategies, drawing on data from the Center of Traffic Management. The traffic increase is due to surging car imports and a roughly one third drop in metro ridership, due to coronavirus concerns.
From the Editor: Kyiv's coronavirus infections are triple those of last April. Then, at the height of the lockdown, you could take a nap on Kreschatyk. And yet, today, life goes on. A child in our son's school came down with the virus this week. But last night, parents and teachers gathered in a hot, stuffy room to discuss such perennial topics as nutritious morning snacks. Tonight, my wife and I go to the National Opera of Ukraine. It has been dark for six months. We will probably wear masks — and not the Venice carnival kind. If you live behind a world class opera house, why stay home Friday night watching Netflix?  With best regards, Jim Brooke