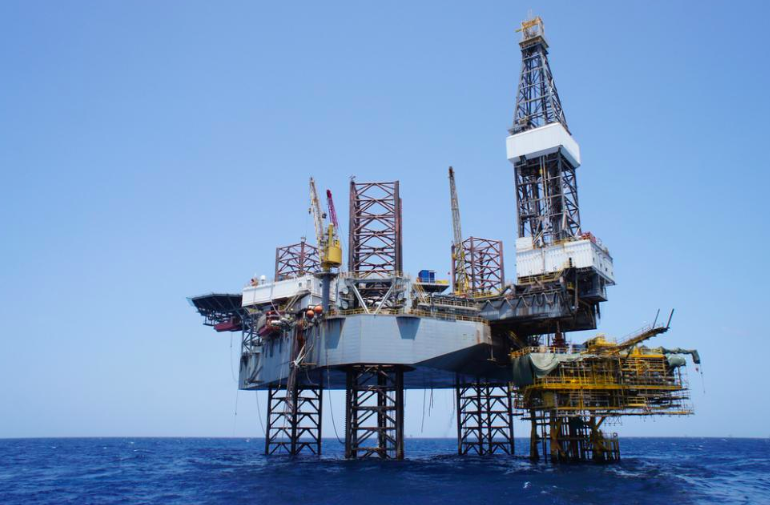 Ukraine has stripped U.S.-based Trident Acquisitions of the right to explore and develop oil and gas in the Black Sea, prompting Trident to say Ukraine has lost out on $1 billion in new investment. In July, Trident beat two other companies in a tender to develop the Dolphin Block, in the northwest Black Sea. Critics say the two-month tender preparation period was too short and major multinationals were not sufficiently encouraged to participate. However, in July, reports circulated in Bucharest that ExxonMobil plans to pull out of its Romanian offshore project, near the Dolphin Block. In 2014-15, Shell and ExxonMobil pulled out of Ukraine.
"We canceled the decision," Oleksiy Orzhel, Ukraine's new Energy Minister told Interfax Ukraine. Roman Opimakh, executive director of Ukraine's Association of Gas Producers supported the cancellation of the tender. He told Reuters that Trident is welcome to try again in a rerun of the tender. Relying largely on Ukrainian capital and companies, Ukraine remains a gas importer.
Ukraine imported its first cargo of American liquefied petroleum gas, or LPG, this week, according to traders and Refinitiv Eikon, Reuters reports. The Ladybower, a small gas carrier, docked Monday with about 6,000 tons of LPG, originally from Houston. In June, the Kremlin banned transshipment of Kazakh LPG to Ukraine and restricted Russian exports to a permit-only basis. Last year, Ukraine was Russia's second-largest LPG market after Poland, importing 800,000 tons of fuel. Also known as butane or propane, LPG is used for cooking, heating and powering vehicles.
The Trump administration released on Thursday $250 million in military aid to Ukraine that had been held up. Democratic critics say the aid suspension was an attempt to pressure President Zelenskiy to investigate Democratic presidential candidate Joseph Biden for alleged conflict of interest in his Ukraine dealings as Vice President. The aid suspension became known two weeks ago when then-National Security Advisor John Bolton visited Ukraine. During his visit, he campaigned against Ukraine's planned sale of Motor Sich aviation motor factory to China. On Tuesday, Trump fired Bolton over a wide range of policy differences.
Presidents Trump and Zelenskiy may meet for the first time Sept. 23-26, when they are both in New York for the United Nations General Assembly,  William B. Taylor, U.S. Chargé d'Affaires, tells Interfax-Ukraine.
Chinese investment is welcome in Zakarpattia in airports, roads, construction, sports facilities, and tourism, Ivan Duran, acting regional head, told Du Wei, Chinese Ambassador to Ukraine, who visited Uzhgorod on Tuesday. According to Xinhua, Duran said: "Our region is unique because it borders with four countries of the European Union." Duran invited Chinese businesses to participate next month in the Uzhgorod investment forum: "Transcarpathia – Business in the Center of Europe."
With Brexit hovering over Britain's future, a UK-Ukraine free trade pact was discussed Thursday by President Zelenskiy and Melinda Simmons, Britain's new ambassador to Ukraine. The UK is Europe's largest food importer. Ukraine is Europe's largest food exporter. "The importance of continuing negotiations on a new agreement between Ukraine and the United Kingdom, which will determine the political and economic relations between the two countries after the United Kingdom leaves the EU was…discussed," reports the presidential press service. Zelenskiy may visit London in the first week in December for the annual Ukrainian Week in London, organized by the British Ukrainian Chamber of Commerce.
Fitch Ratings has upgraded the credit rating of Ukrzaliznytsia (UZ) from B- to B, the same upgrade Fitch gave the sovereign last Friday. Fitch cited the state railroad's growth in freight traffic and hikes in freight rates, saying the company's revenue could top $4 billion next year. New York-based Fitch predicts the railroad's debt-to-EBITDA ratio will drop next year to 1:1, from 4:1 in 2014. In the last two months, the railroad has placed $600 million worth of 5-year Eurobonds, with annual yields ranging from 8.25% in July to 7.29% this week. UZ CEO Evhen Kravtsov, says: "We give a positive signal to investors, especially in the context of the possibility of attracting additional financing for the modernization and development of the railway."
Logistics companies are bidding up the price of a grain hopper car by 51% under a UZ 'VIP' system that guarantees delivery times, according to the Center for Transportation Strategies. Since auctions started last December on ProZorro, bidders are paying premiums to meet delivery contracts.
Private locomotives will start pulling private freight trains by the end of this year, Vladyslav Krykliy, the new Infrastructure Minister, told reporters Thursday. "Private traction is good, because in recent years UZ has not been able to provide traction for itself," he said. "We have an ambitious goal – to make a pilot project on private traction before the end of the year.
With Presidential initiatives passing easily in the Rada this week, a poll conducted Friday through Tuesday finds that 71% of 2,500 respondents are satisfied with the work of President Zelenskiy. The prisoner release took place at midday on Saturday, near the start of the face to face interviews by the Rating Group. Of the respondents, 55% say Ukraine is heading in the right direction. Over 90% support moves to end MP mandates for absenteeism, to cut the number of MPs from 450 to 300, and to remove parliamentary immunity. On Wed. Zelenskiy signed the law authorizing the constitutional change to end parliamentary immunity.
Led by Ron van Rooden, the veteran IMF Ukraine expert, the visiting IMF team met Thursday in Kyiv with Olena Tanasevich, chair of the new Supreme Anti-Corruption Court. In Washington, IMF spokesman Jerry Rice told reporters Thursday that the team will focus during its two-week visit on Ukraine's financial policies, intentions of the new government, and the creation of an effective anti-corruption system.
Possibly unnerving the IMF, former central bank governor Valeria Gontareva reports that armed, masked men searched her Kyiv apartment Thursday. "The door was broken with a crowbar and 10 people wearing bulletproof vests hold the search. Yesterday, PrivatBank, today me," Gontareva told Interfax, referring to Wednesday's police raids on PrivatBank's headquarters in  Dnipro. Timothy Ash writes from London, where Gontareva has taken refuge: "Any hint at backtracking around the nationalization of Privatbank is a deal-breaker for the International Monetary Fund – and quite rightly."
If the Rada adopts a proposed tax code change to iron mining, ArcelorMittal Kryvyi Rih, the nation's largest steelmaker, will be forced to shut Artyom, its main iron mine. Vladimir Tkachenko, deputy general director of Arcelor told a Rada committee: "We will be forced to freeze its work. Now more than 1,000 people work there." According to a PricewaterhouseCoopers study, the ratio of taxes to profits in iron mining is 2.5% in Russia; and 10% in Australia, Brazil, Canada, Kazakhstan, India, and China. If the Tax Code is changed, it will be 22% in Ukraine.
From the Editor: Once again Ukrainian oil and gas development has been kicked down the road –because the 'wrong' group won the tender. The shoddy treatment of US-based Trident flies in the face of the new government's promise to open up opportunities to foreign investors. Similarly, Shell's former oil and gas concession in the East has been frozen for three years – once again because the 'wrong' group won the permit. To keep the 'wrong' people from producing gas, Ukraine's leaders opt to import gas. Reality check: in the 1970s, the Ukrainian SSR was the largest gas-producing republic of the USSR. In the intervening half-century, Ukraine's underground geology has not changed – just the people and policies above ground. Best regards, Jim Brooke jbrooke@ubn.news.