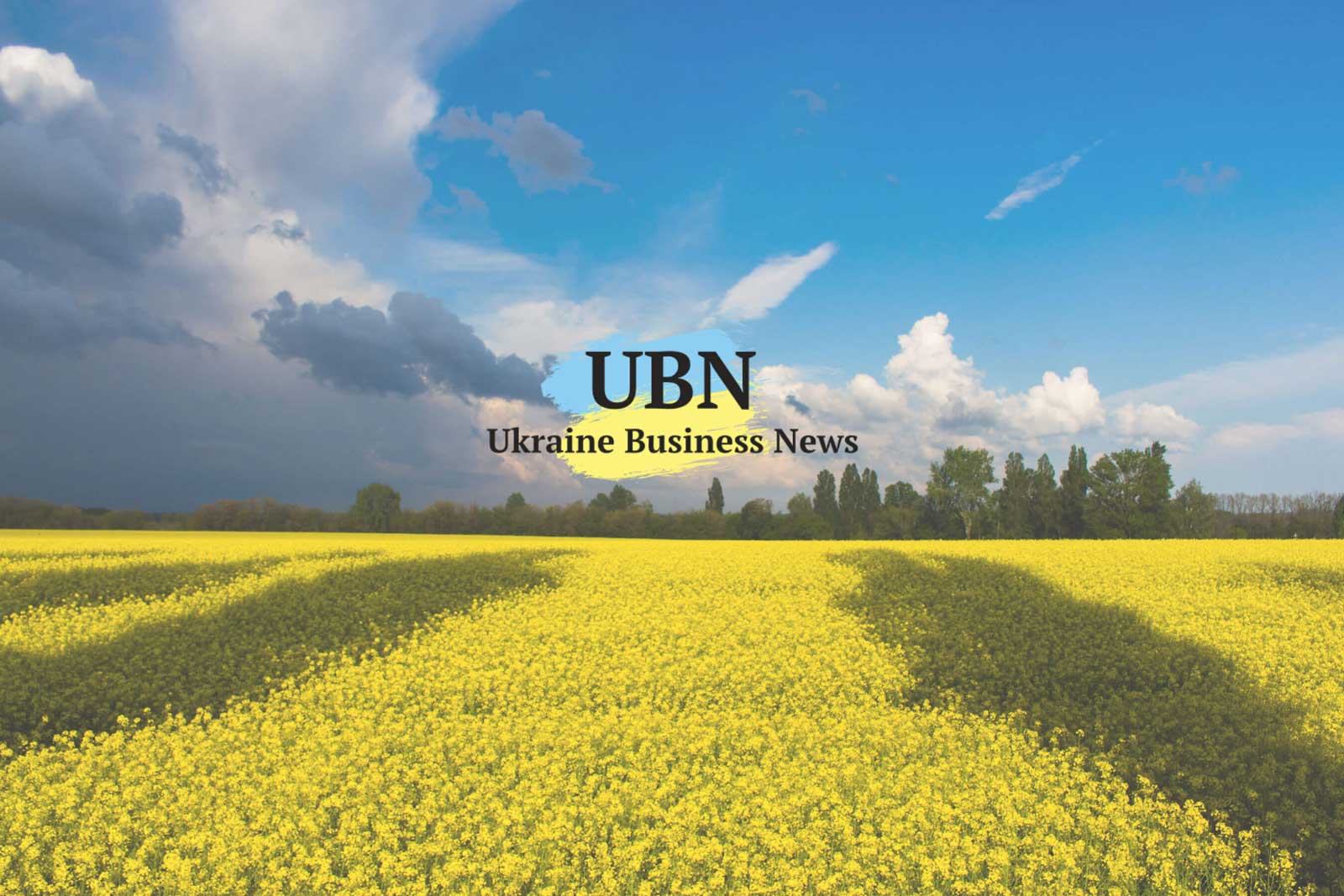 Friday, October 19
While the City Sleeps, Dragon and Goldman Strike...With GE Wind Turbines, DTEK Invests EUR1 billion in Renewables… Russian Malware Again Hits Ukrainian Companies…Ship Repair Work Doubles in Kherson and Mykolayiv…10 New Airlines to Boryspil This Year
Goldman Sachs and Dragon Dragon Capital are buying Aladdin shopping and entertainment center and Platinum B, an adjacent, 6-story business center. Located on the left bank of the Dnipro, both properties are within a five-minute walk of Pozniaky metro station of the Green Line. The business center, with 4,100 square meters of leasable space, and the shopping center, with 10,500 square meters, are the latest in a series of commercial real estate properties that Dragon has acquired this year, several in partnership with Goldman.
As part of DTEK's 1 billion euro investment renewable projects through 2019, DTEK Renewables has signed a 150 million euro contract with General Electric Renewable Energy for the supply of 26 wind power turbines. The turbines, each with a capacity of 3.8 MW, are for the doubling of DTEK's Primorska wind farm in Zaporizhia region, on the Sea of Azov. When completed, at the end of next year, Primorska will have 400 MW of capacity.  DTEK CEO Maksym Tymchenko says: "Our ambitions are to build 1,000 MW of solar and wind power plants by the end of 2019…The construction cost of such a capacity exceeds 1 billion euros."
Turkey's Atlas Capital Energy plans to start building next month a 50 MW solar plant in Holo Pristan, Kherson's southernmost district on the Black Sea. Andriy Gordeyev, head of the regional administration, is giving full support to the project, located in Zbur'ivka. Atlas has built 30 solar plants in Turkey.
With the clock ticking toward a potential cut off of Russian gas to Ukraine in 2020, Ukraine's State Geology Service is breaking with past practice and vows to hold monthly auctions of oil and gas permits in 2019, UNIAN reports. This year, the Service will hold an auction next week, on Thursday, and on Dec. 27. Next year, the first electronic auctions of exploration and production permits are to be held Jan. 30 and Feb. 12. Oleg Kirilyuk, acting chairman of the Service, said: "We plan to hold auctions on a monthly basis for which up to 10 lots will be put up. In these lots, there will be both hydrocarbon plots and non-hydrocarbon plots."
"Systematic development" was the mantra used by Prime Minister Groysman to describe his no surprises, methodical approach to growth in a speech to the Kyiv International Economic Forum Thursday. With IT growing at 20% a year, Groysman told foreign investors that Ukraine is shifting from cheap labor to a well paid, educated workforce. He left the meeting to preside over Rada approval on first reading of a 2019 budget. The document calls for 3% growth and 7.4% inflation.
Groysman wants the Rada to give final approval to the 2019 state budget by Dec. 1. Alluding to the need for IMF loans, he tells TV Direct: "The earlier we will approve the budget, the better we will work, including the maintenance of the foreign debt." Timothy Ash writes from London: "In December, the focus will be on the Rada to keep to the government's promise and deliver an IMF compliant final budget reading, which could then see the release of $2 billion in IMF money, and likely something equivalent in terms of other international financial institution credits."
The Rada has voted down a bill to allow private trains to haul freight on state-owned tracks. Voting 226-202, the Rada rejected the bill which would have allowed private freight trains next year in a pilot program. Earlier this year, Yevhen Kravtsov, acting CEO of Ukrzaliznytsia, said private freight trains could be possible in coming years. Farmers and steel makers routinely complain of freight bottlenecks and extortion by managers of local rail lines.
Concord Consulting will lead an international consortium to prepare for privatization next year of four regional power and heating plants — Kherson, Dneprovsk, Severodonetsk, and Kryvy Rih. Concord will work with Baker McKenzie, Bureau Marcus, BDO Ukraine, Ernst & Young and Kreston GCG, Vitalii Trubarov, head of the State Property Fund, posts on Facebook. A new, third competition will be held for advisors for Oriana and Ukragroleasing. The Property Fund will prepare Sumykhimprom for privatization as no company has applied for the job.
Hackers have infected three energy and transport companies in Ukraine and Poland with sophisticated new malware and may be planning destructive cyber attacks, a software security firm warns, Reuters reports from Bratislava. Researchers at Slovakia-based ESET said the group responsible for earlier attacks against the Ukrainian energy sector has now developed and used a new malware suite called GreyEnergy. "This was the reconnaissance and espionage phase, potentially leading up to cyber sabotage," ESET researcher Robert Lipovsky tells Reuters. "This shows that this very dangerous and persistent 'threat actor' is still active." Reuters was unable to identify the companies. Ukraine's Cyber Police confirmed attacks on two Ukrainian companies. Cyber sleuths link the new malware to Russia's GRU, the spy agency seen as behind the devastating "NotPetya" cyber worm which caused billions of dollars of damage worldwide in 2017.
Ship building and repair, a mainstay of Ukraine's economy since the days of Catherine the Great, are on the upswing. Smart Maritime Group, which unites the shipyards of Kherson and Mykolayiv, nearly doubled its ship repair volume last year, to 78 vessels, compared to 46 in 2016. "There is a gradual resumption of ties with our traditional European counterparties," Vasily Fedin, Smart's general director, tells UNIAN. Noting that Smart is building two chemical tanker hulls for Holland's VEKA, he added. "We hope this contract will renew the interest of European customers in our capabilities."
Wednesday's arrival of Brussels Airlines marks the 10th new airline to start service to Boryspil airport this year, Infrastructure Minister Volodymyr Omelyan told the Kyiv International Economic Forum. Addressing foreign investors, he said private capital in the form of concessions and public private partnerships is to provide almost half of $60 billion  the government plans to spend on infrastructure by 2030. He cited areas open to foreign companies: construction of 10 'autobahns', installation of 100 truck weighing stations, a Tesla Motors factory, replacement of the entire fleet of railway cars and locomotives, and upgrading of the Black Sea and Dnipro River ports.
For Kyiv residents looking for an Italian weekend, discount carrier Ernest Airline starts direct flights today from Sikorsky (Zhuliany) to Milan–Malpensa and to Rome.
Four million Ukrainians – more than 10% of the adult population — have signed up with BlaBlaCar, Nicolas Brusson, a founder of the online marketplace for carpooling, told the Kyiv International Economic Forum. "We have seen phenomenal growth here," he said. "Ukraine is the fastest growth country of the 22 countries where we work."
For comments and story tips, Brooke is reachable at: jbrooke@ubn.news